This article includes a description of the Satel Owasys Gateway and How to add it to DEXCell Energy Manager.
Satel Owasys - Description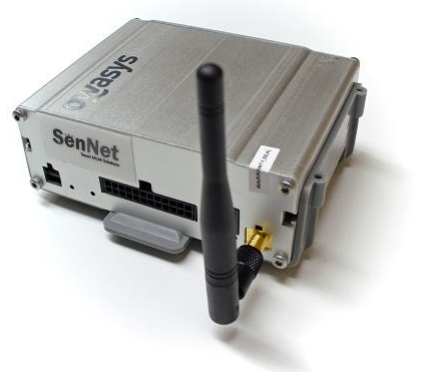 Satel Owasys is a DIN-rail data logger it's compatible with multiple devices:
Millenial
Sennet Meter
Circutor CVM-Mini
IEC 870-5-102 meters
...
It also offers:
GPRS
Ethernet
Analog Inputs
Digital Inputs
Adding Satel Owasys to DEXCell Energy Manager
To add a Satel to DEXCell EM you need to configure both, the device and the software.

For the device, you need to go to the "Datalogger General Parameters" and introduce "is2.dexcell.com" in the field "Server IP".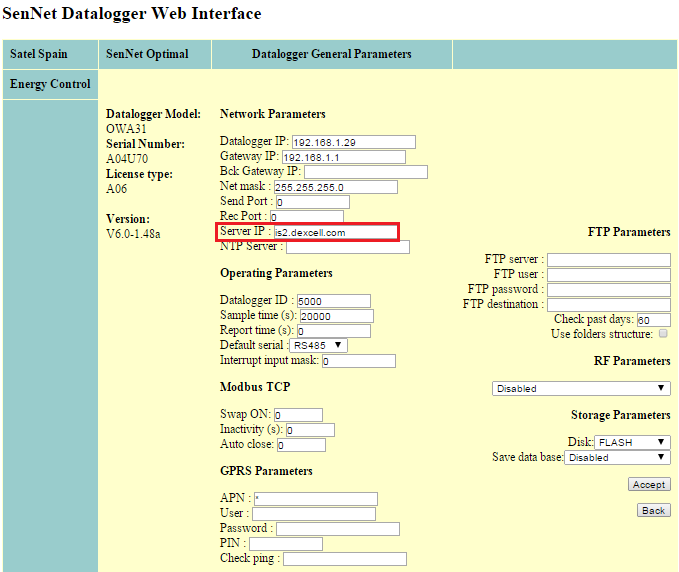 In the section "Application parameters" you need to select the option DEXCell platform.





Back in the software, and follow these steps:

1. In the upper right corner of your main page select "Settings ":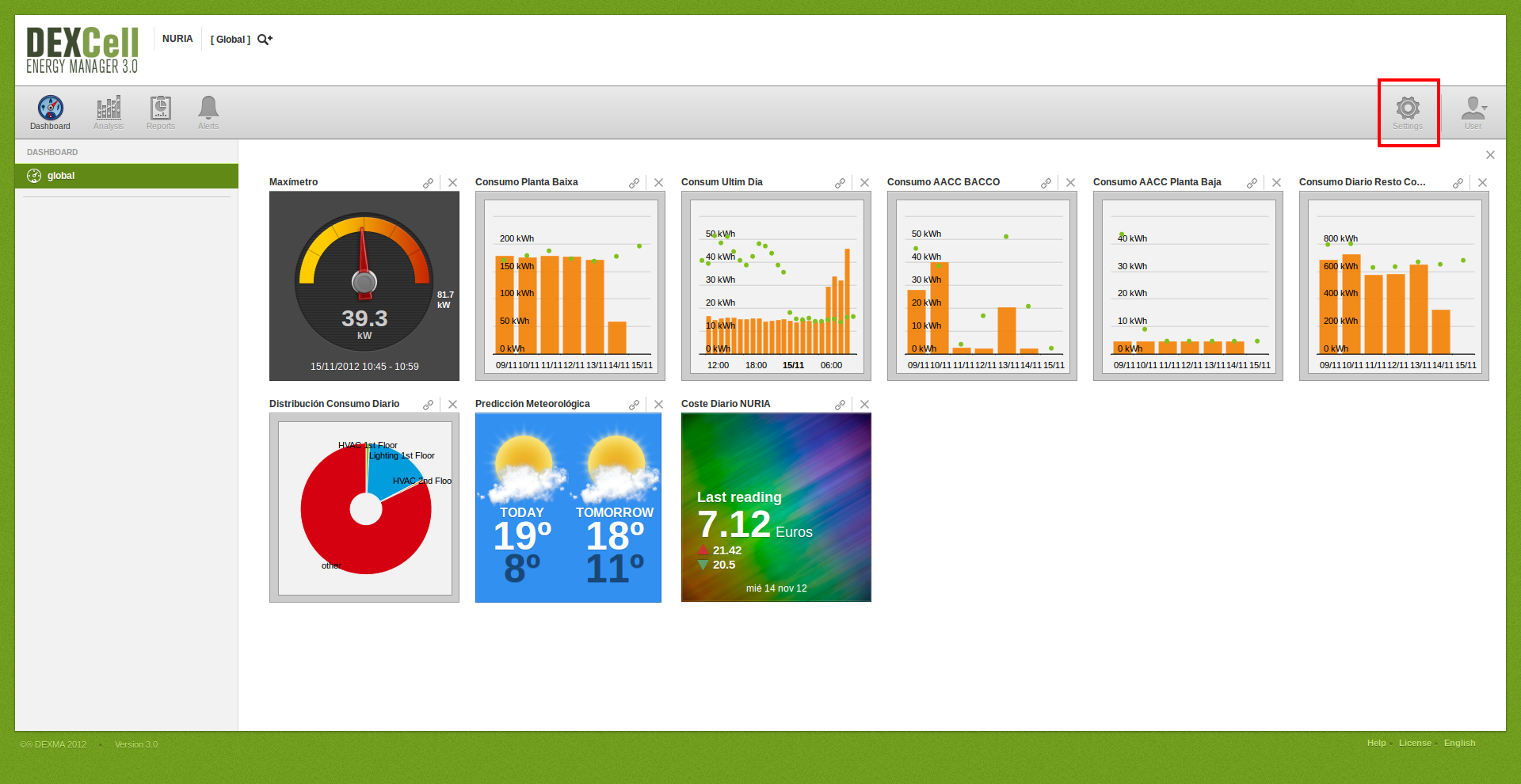 2. Once in the Settings page select Gateways:

3. Select "Register a new gateway":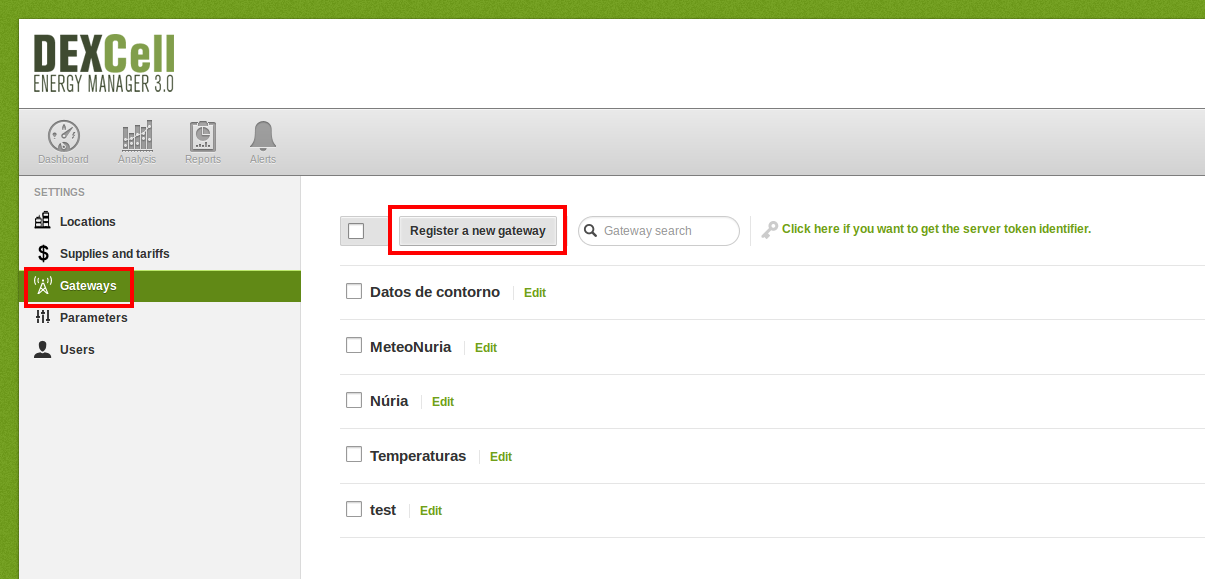 4. Select "Satel Owasys" and click "Next" :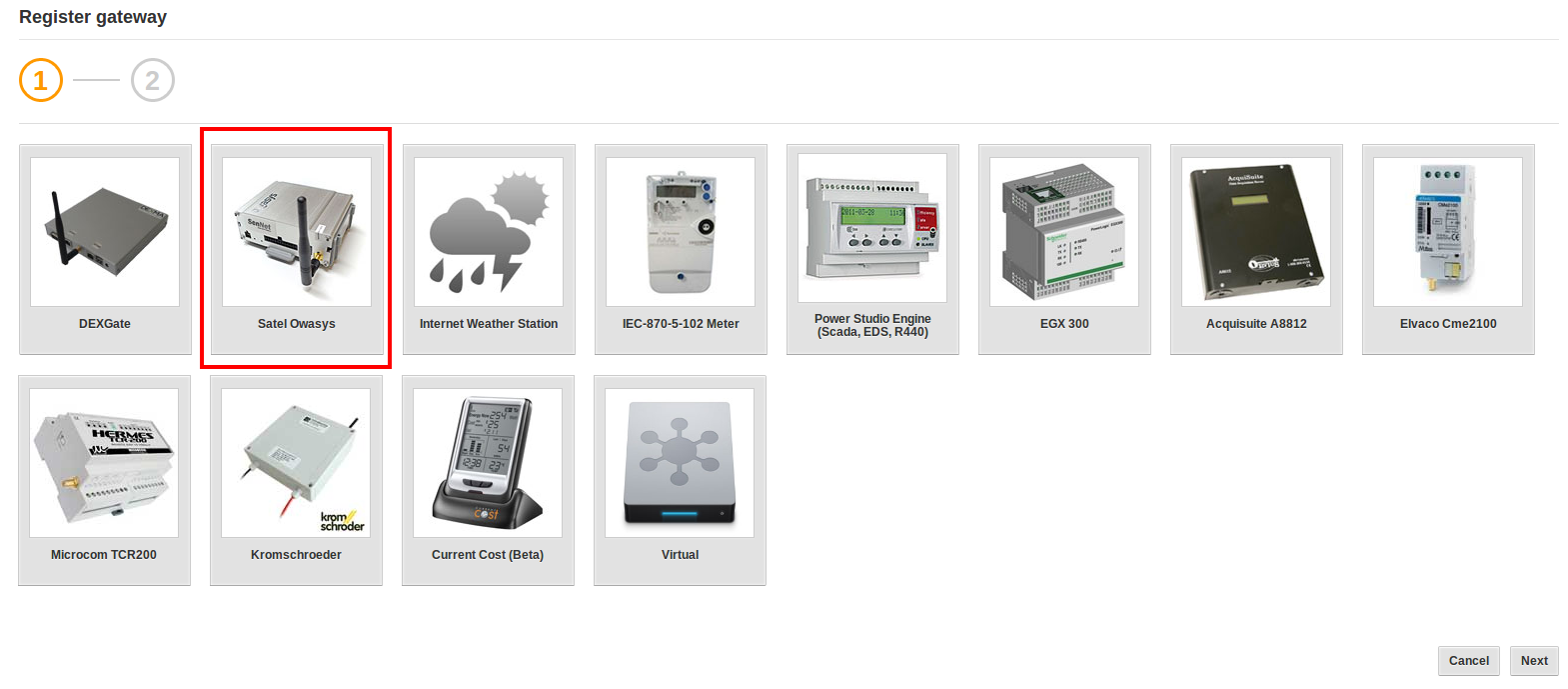 5.  Choose a name for your gateway and fill the gaps: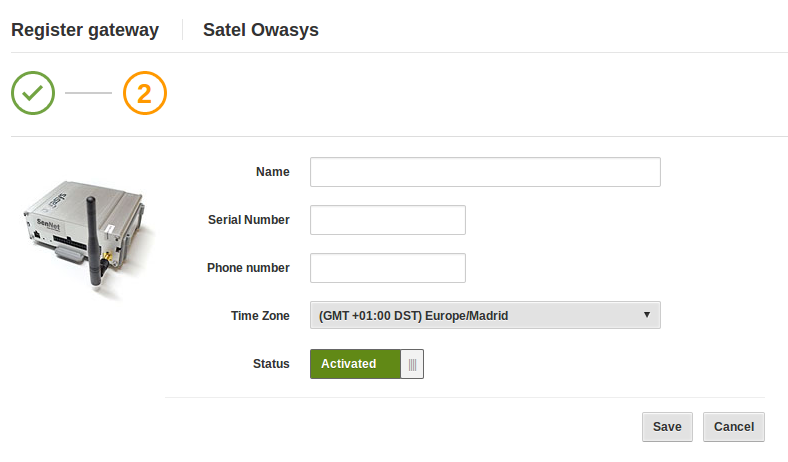 6. Just click on save, and the Satel Owasys will start sending data.