This article includes a description of the eGauge gateway and how to add the eGauge gateway into DEXMA Platform.
eGauge Description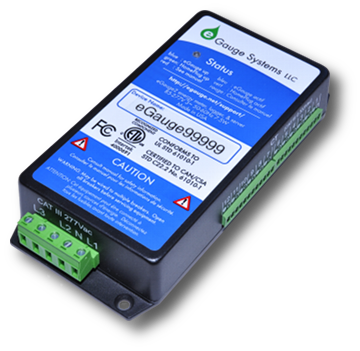 eGauge is an affordable, flexible, secure, web-based electric energy and power meter that can measure up to 12 circuits on up to 3-phases (120V−480V, 50−60Hz).

Use it to measure and record whole-house consumption, solar, wind, and other renewable electricity generation, measure consumption of individual loads, such as appliances or the consumption of geothermal system pumps and backup heaters.

Official Website
Adding Egauge Gateway into DEXMA Platform
DEXMA Platform is compatible with Egauge. In order to start receiving data to your account from your gateway follow these steps:

1. First of all, enter to your eGauge account and go to "Settings" menu. Here, indicate your preferences. As Data Sharing, select "DEXCell Energy Manager":

2. Click on "Save" to save changes. Then, you will see "DEXCell Energy Manager Setup" page where you will obtain the ID needed to register it to DEXMA Platform. Click on "Store new configuration in eGauge"


3. Then, access to app.dexma.com and go to "Settings"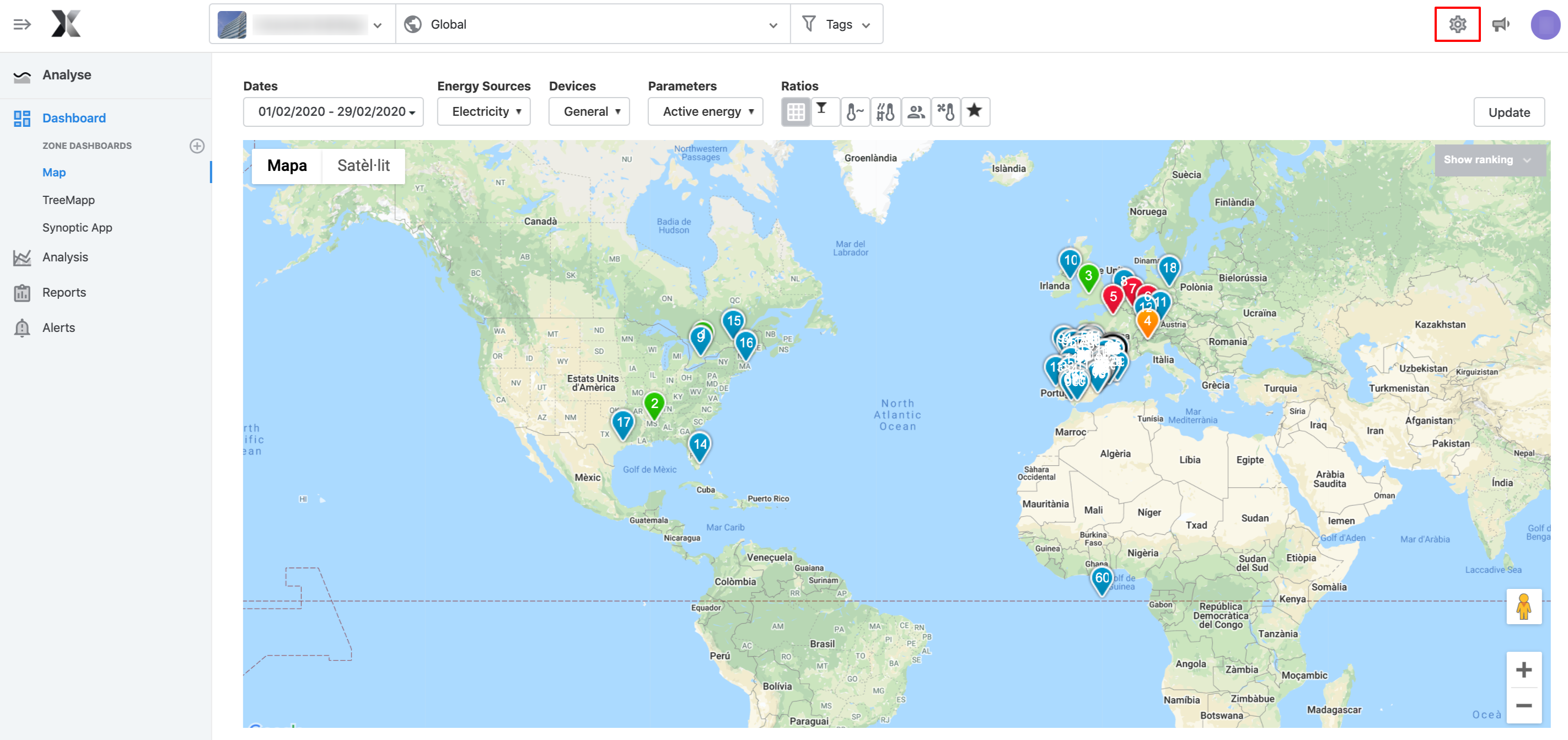 4. Go to "Gateways" and click on "Register a new gateway":


5. Select "Egauge" and click on "Next":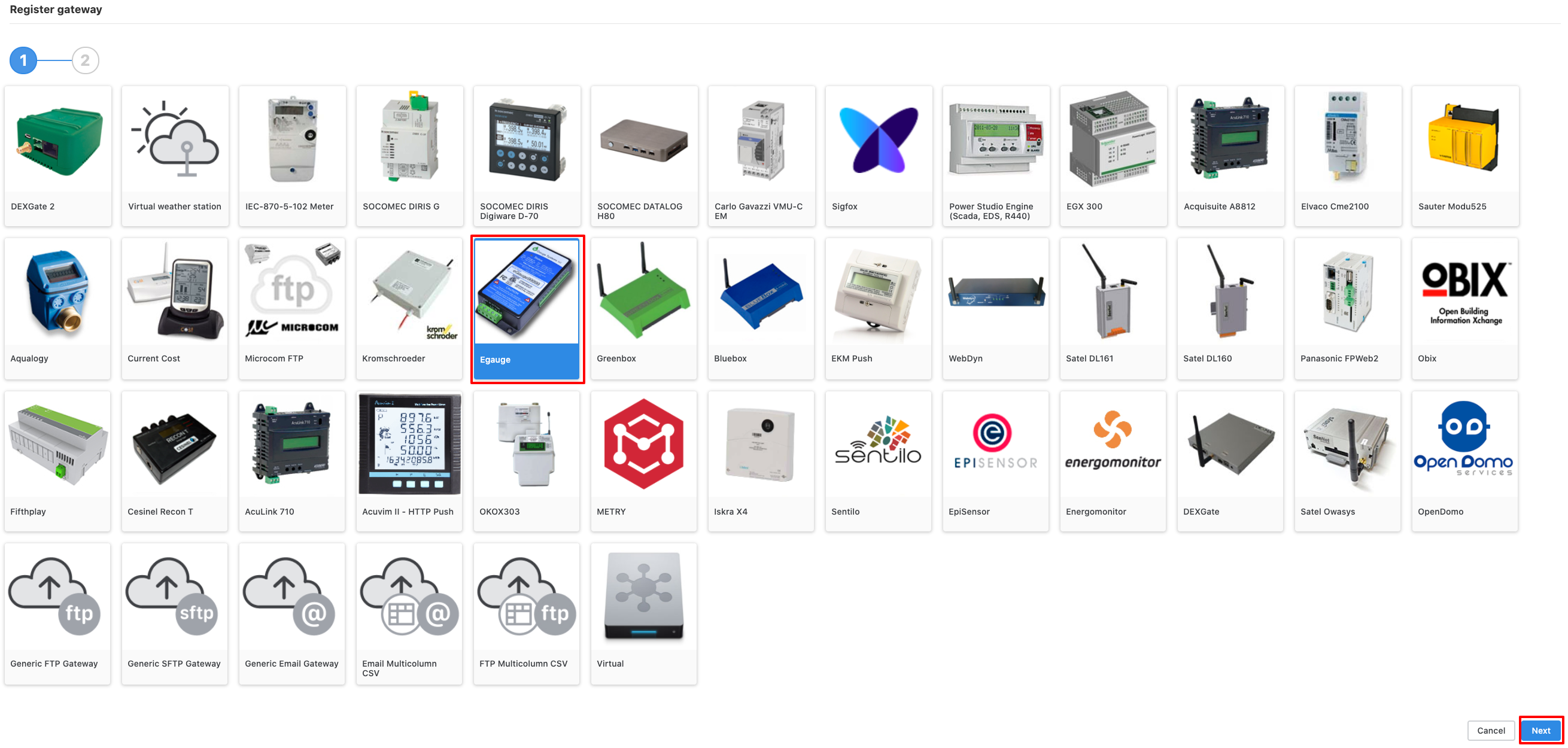 6. Fill the gaps with the properly information
Name: write a distinctive name for your Egauge
Identifier: write the ID identifier of your gateway obtained on step number 2
Time Zone: select gateway's time zone
Status: select "Activated" to start receive data