This article includes a description of the Satel DL161 and DL171 gateways and how to add the Satel DL161 and DL171 gateway into DEXMA Platform.
Satel DL161 - DL171 Gateway - Description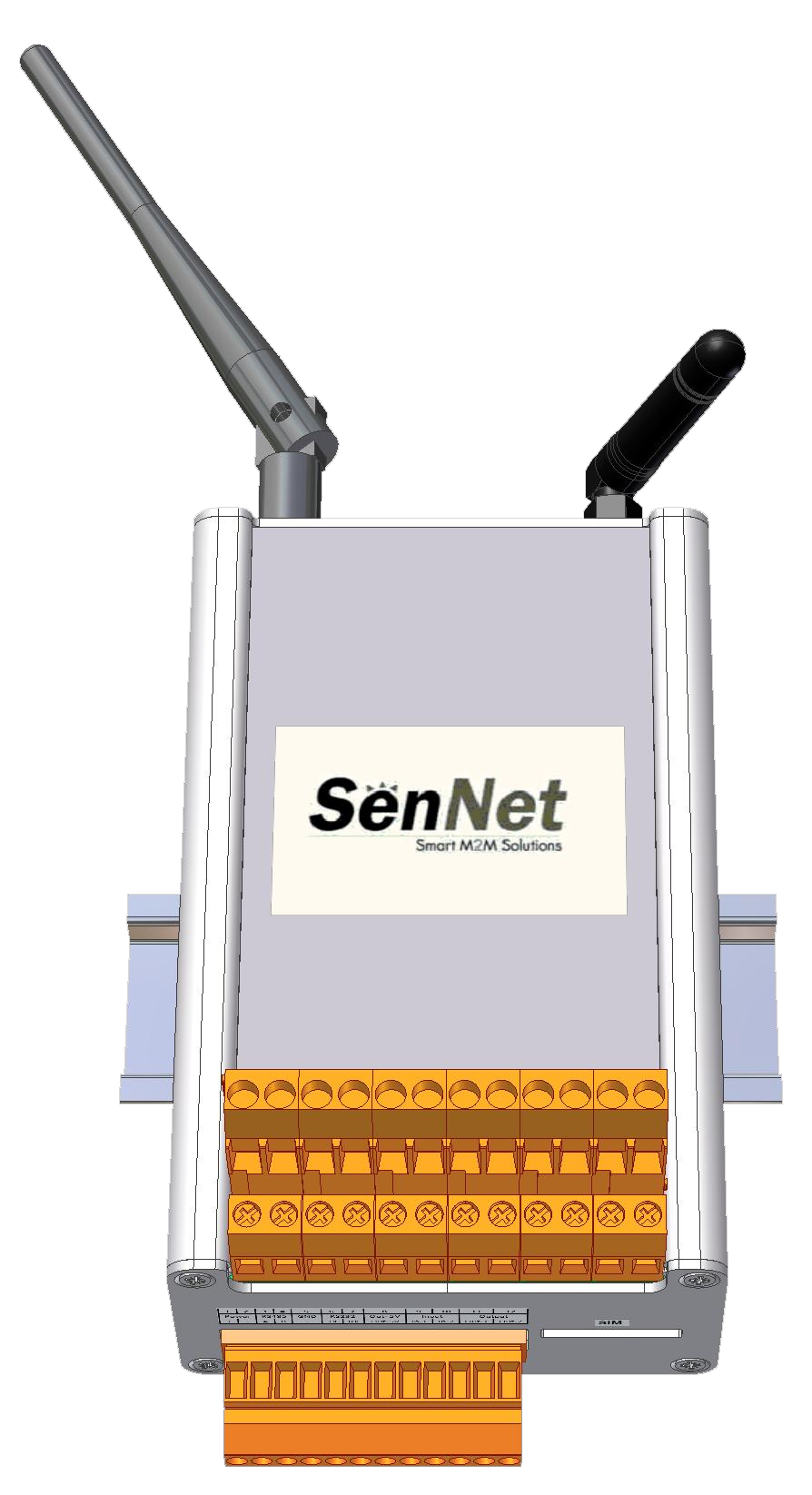 New datalogger of Satel with monophasic measurements.

Official Website
Adding a Satel DL161 - DL171 Gateway into DEXMA Platform
DEXMA Platform is compatible with Satel DL161 - DL171. In order to start receiving data to your account from your gateway follow these steps:
1. Access to app.dexma.com and go to "Configuration":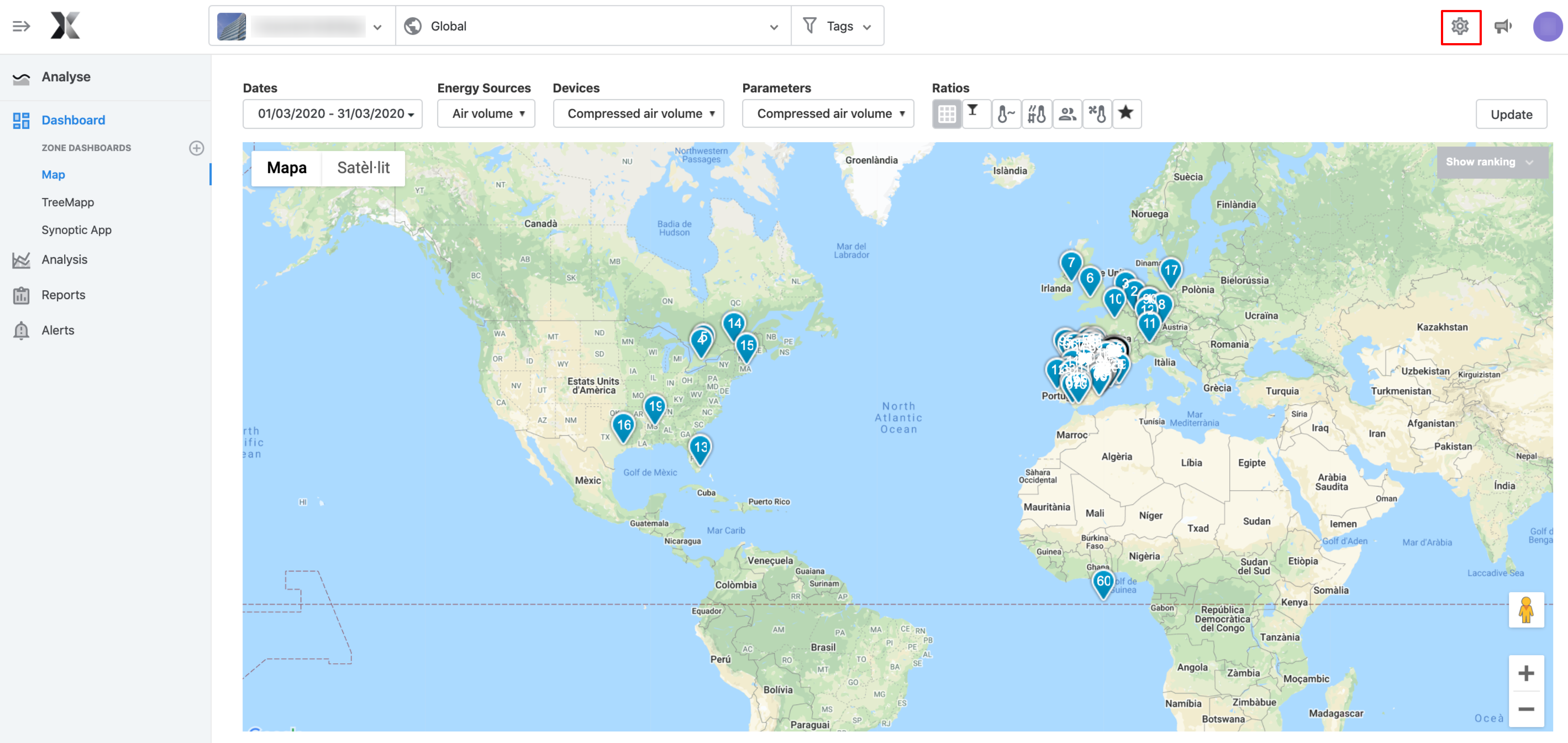 2. Go to "Gateways" and "Register a new gateway":

3. Select "Satel DL161" and click on "Next":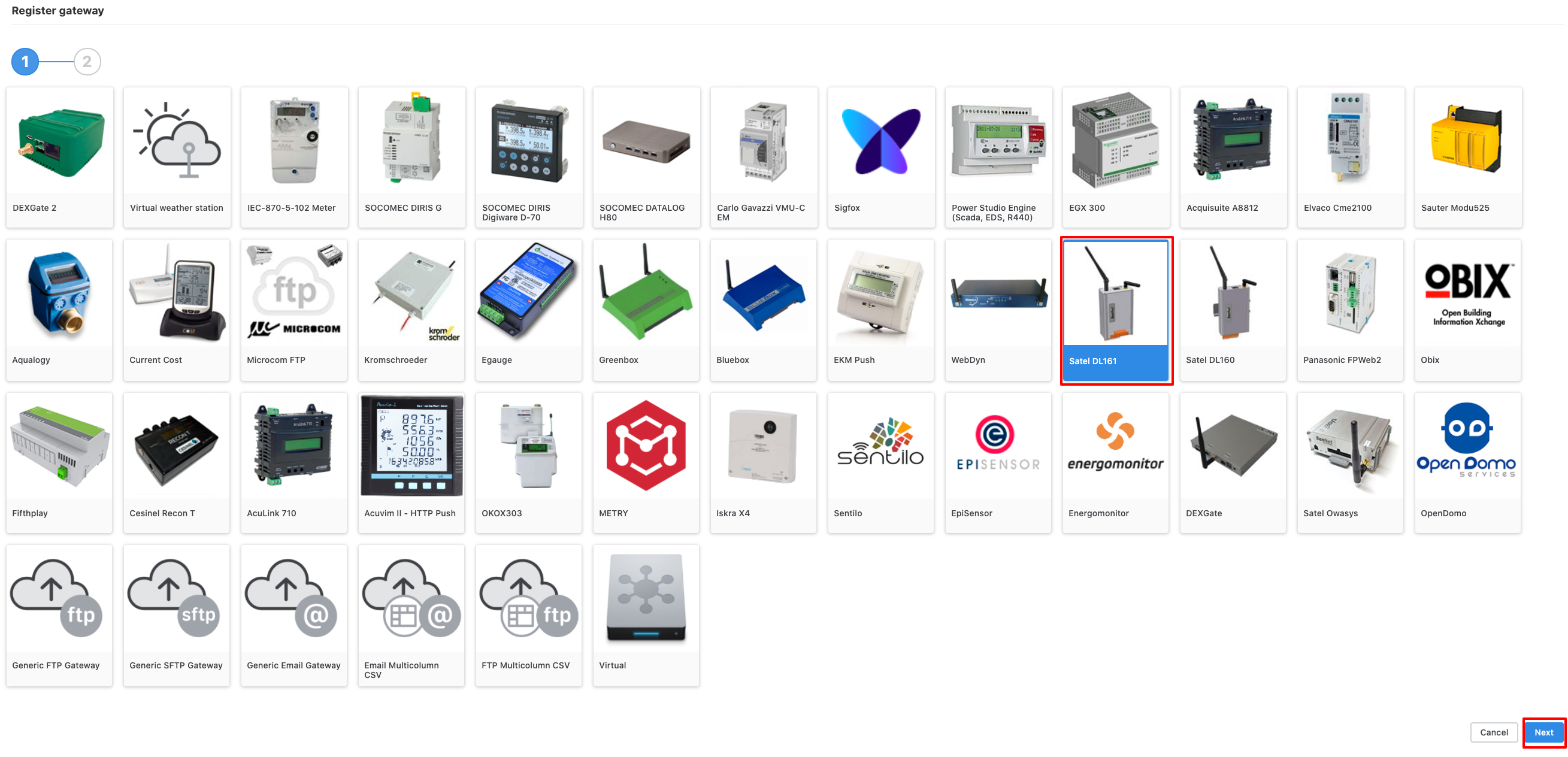 4. Fill in the gaps with the properly information:
Name: write a distinctive name for your Satel
Key: write the gateway's MAC (XX:XX:XX:XX)
Phone number: optional
Time Zone: select gateway's time zone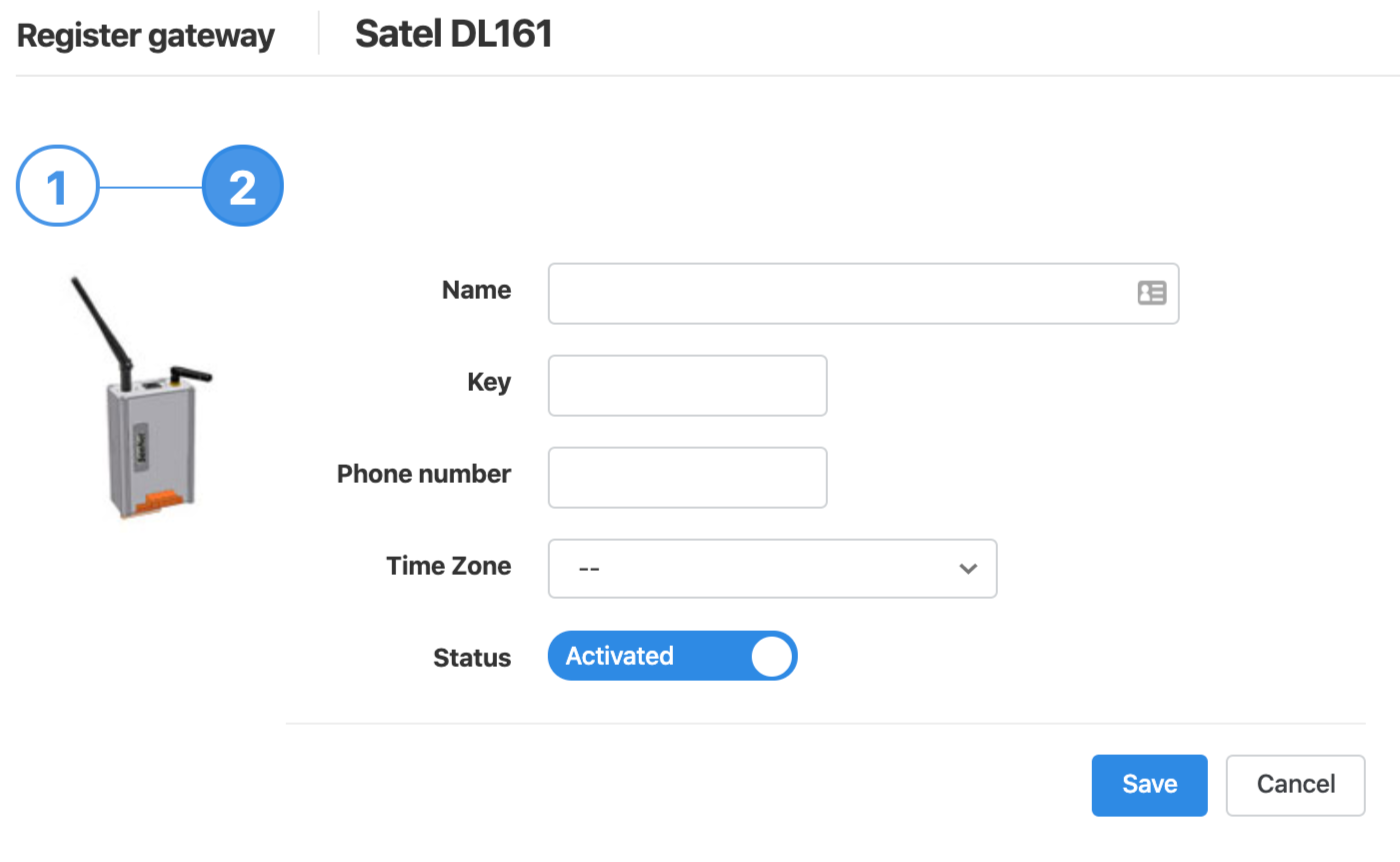 5. Click on "Save". Now you can start sending data to DEXMA.