This article includes the description of the GreenBox gateway, as well as How to add a GreenBox gateway in DEXCell Energy Manager.
GreenBox - Description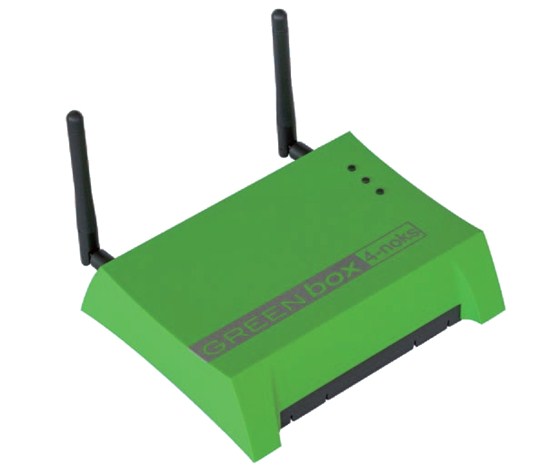 GreenBox co-ordinates, manages and monitors the ZB Connection Network. The web-based user friendly interface allows for simple setup and configuration of the wireless sensors.
  
How to add a GreenBox gateway into DEXCell Energy Manager
DEXCell Energy Manager is compatible with the Greenologic Greenbox. To properly configure this gateway to send data to DEXCell Energy Manager, follow this steps:




  1. Configuration in Greenbox
Log in into your greenbox website
Go to "Database export" menu 
Select "Remote Service Call" > "Add Remote URL"
Add the following URL: http://greenbox-insert.dexcell.com/insert-greenbox.html
Select de call interval (Normally 15 minutes)
Submit the configuration


Important: 
Before going to DEXCell Energy Manager, write down the HUB ID. This code is needed to link your DEXCell Energy Manager account with this gateway.

To find the HUB ID, go to "Settings" > "Site/STMP details"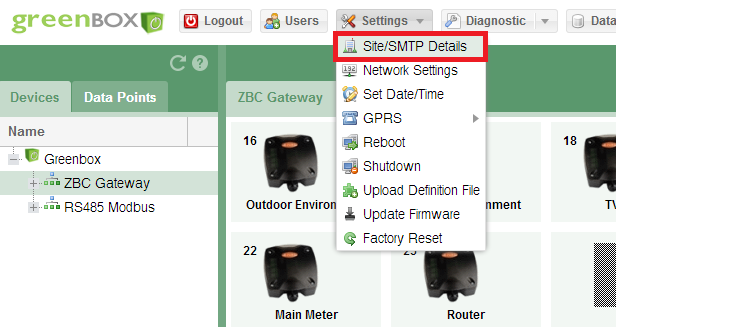 The HUB ID will appear at the top of the dialog. Copy it in a notepad: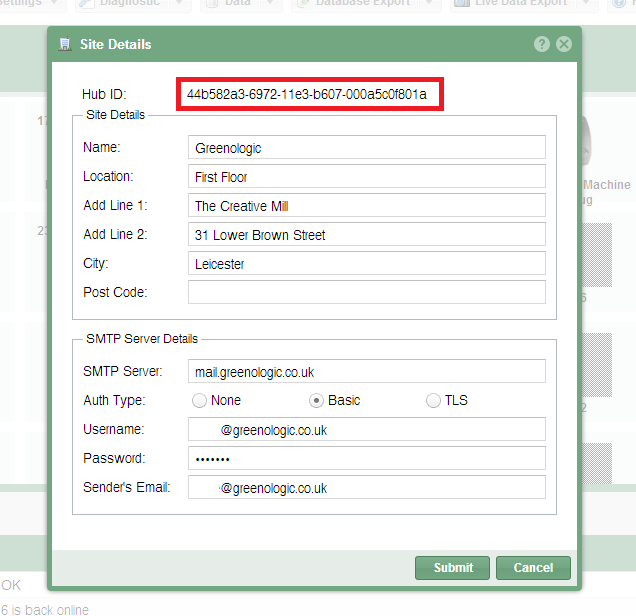 2. Configuration in DEXCell Energy Manager
Once you have set up the Live Data Export inside the Greenbox, its time to go to your DEXCell Energy Manager account and register the Greenbox gateway.
Go to www.dexcell.com and log in with your username / password
Go to the "Settings" area > "Gateways".
Click on "Register a new gateway"
Select the Greenbox one and click on "next".  
Now, simply type a name for the gateway (Ex: Buidling gateway) and copy the HUB ID in the Identifier field.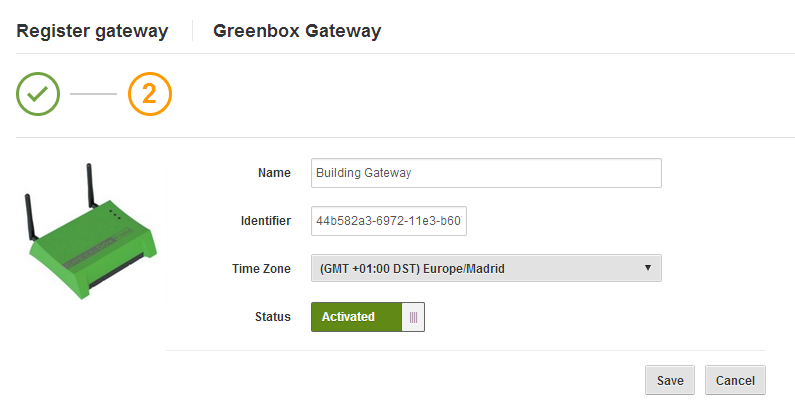 Finally, save the configuration and wait 15 minutes until the GreenBox starts sending data.