In this article, it is described how to add an Obix gateway to the platform and technical requirements you should take into account. It is divided into the following sections:
Adding an OBIX gateway to the platform
In order to start receiving data to your account from your OBIX follow these steps:

1. In the upper right corner of your main page select "Settings ":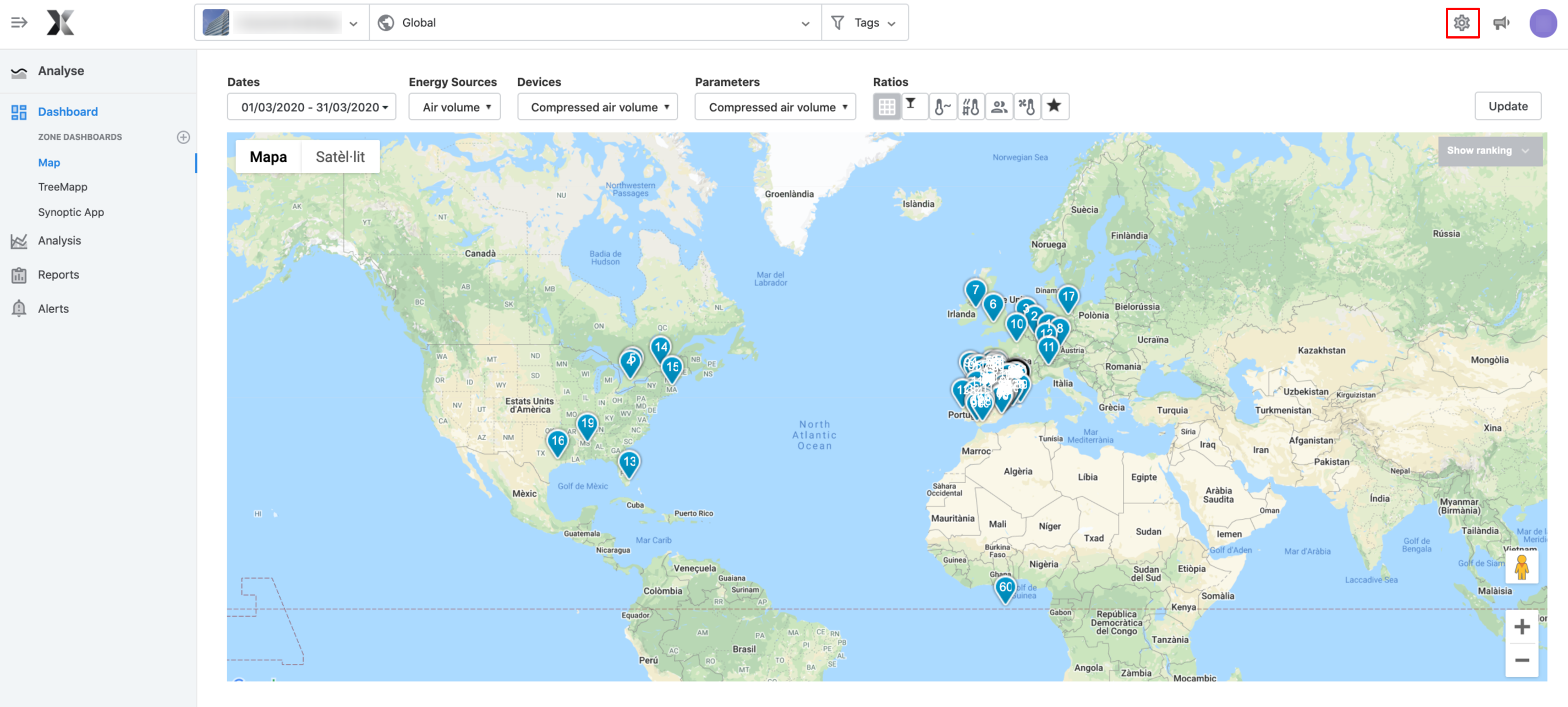 2. Once in the Settings page select "Gateways" and "Register a new gateway":



3. Select OBIX and click "Next" :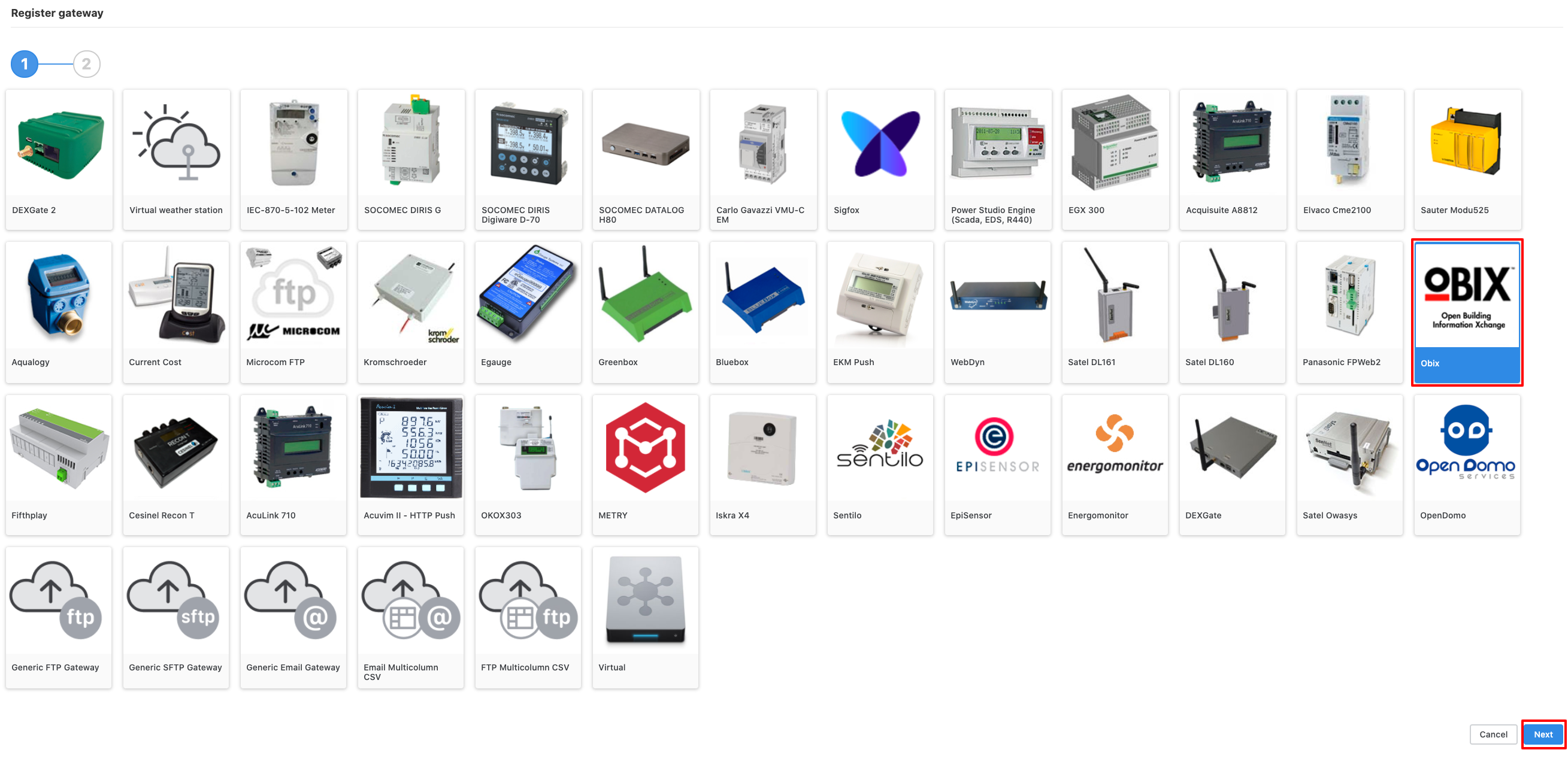 4. Choose a name for your OBIX device and fill all the parameters required:
Access devices URL: URL to access the Obix devices database. Ex: http://some_server:900/obix/histories/
Username: Username to access to the Obix devices database
Password: Password to access to the Obix devices database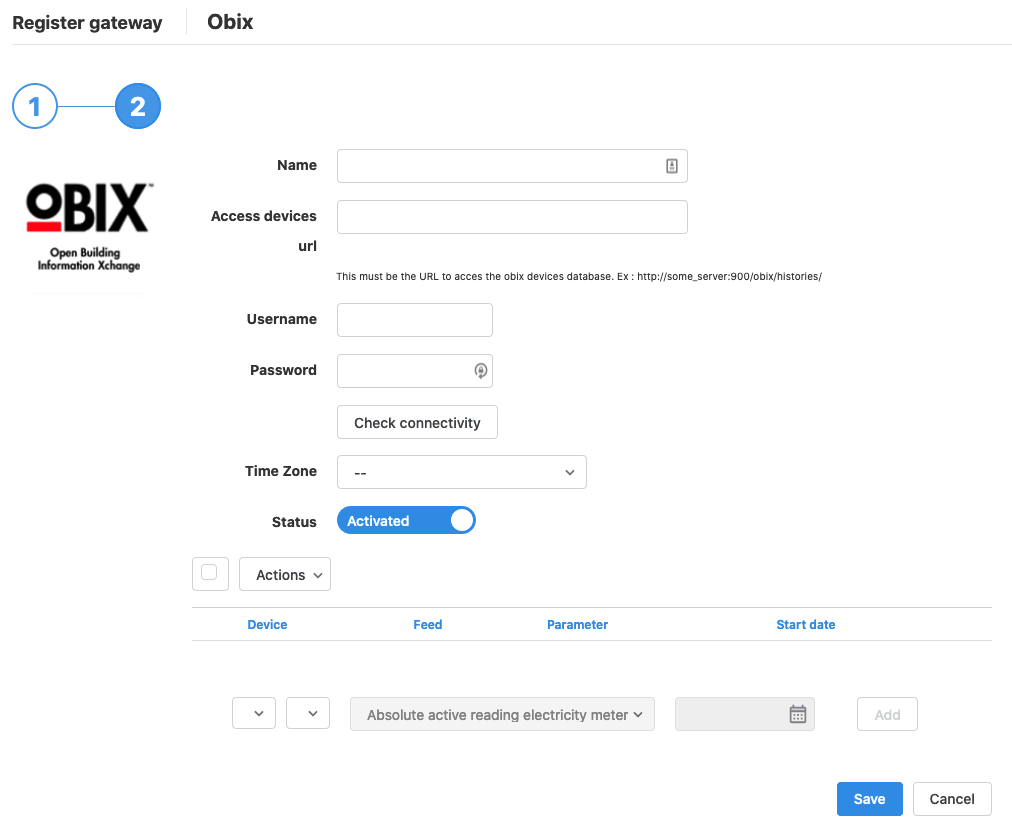 6. Check your device's connectivity by clicking on "Check connectivity" to ensure that the connection with the device is successfully established.

7. Finally, configure all the parameters that you want and click on "Save".
Technical requirements
If you are willing to start working with OBIX in the platform, you should take into consideration the following:
Your network / firewall (if applies) needs to allow the following IP:

35.233.14.157
443
35.241.188.103
35.233.62.211

The user authentication method must be set as "Basic Authentication".
If you are willing to use an HTTPS URL, you need to configure an SSL certificate for that specific address.