In order to start receiving data to your account from your OBIX follow these steps:

1. In the upper right corner of your main page select "Settings ":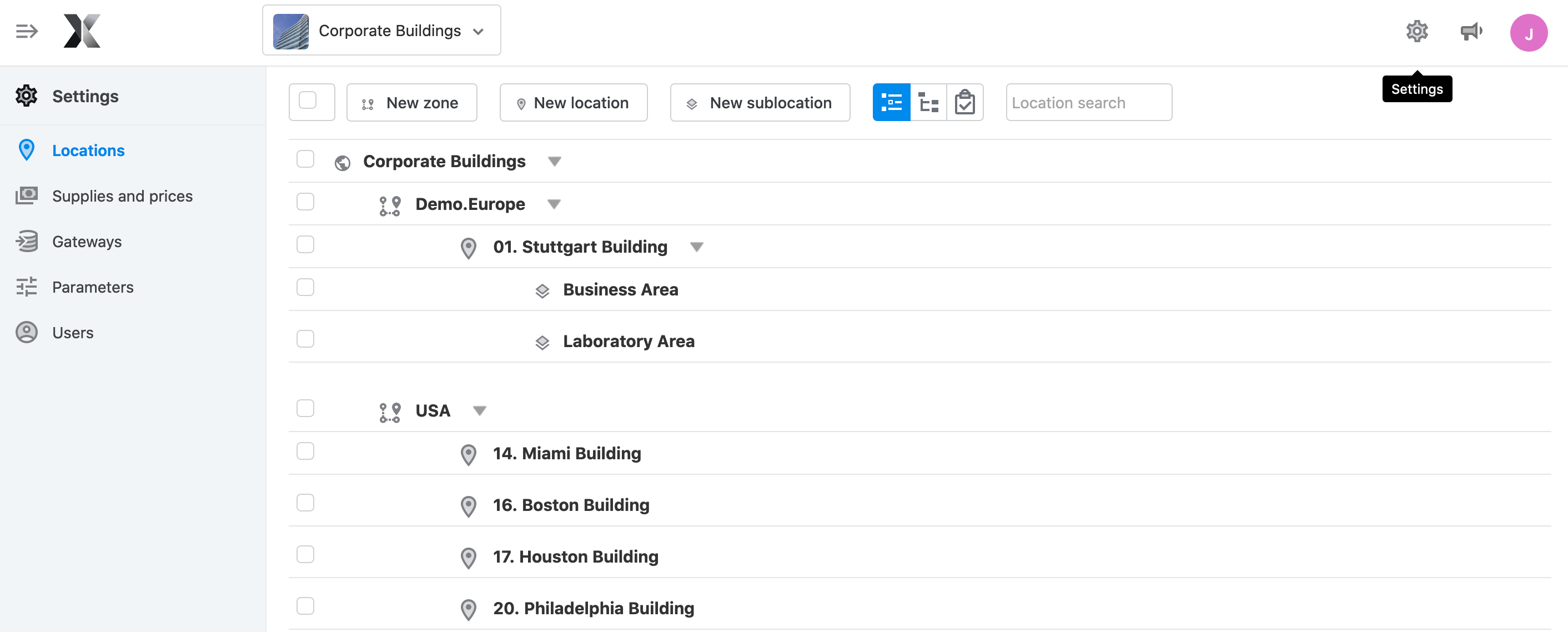 2. Once in the Settings page select Gateways:

3. Select "Register a new gateway":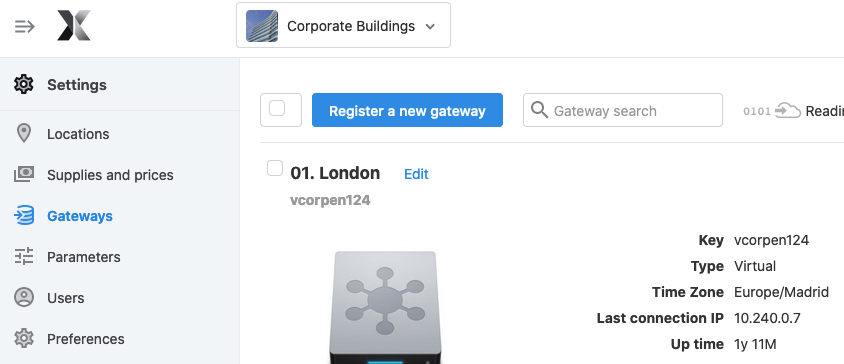 4. Select OBIX and click "Next" :



5. Choose a name for your OBIX device and fill all the parameters required:
Access devices URL: URL to access the Obix devices database. Ex: http://some_server:900/obix/histories/
Username: Username to access to the Obix devices database
Password: Password to access to the Obix devices database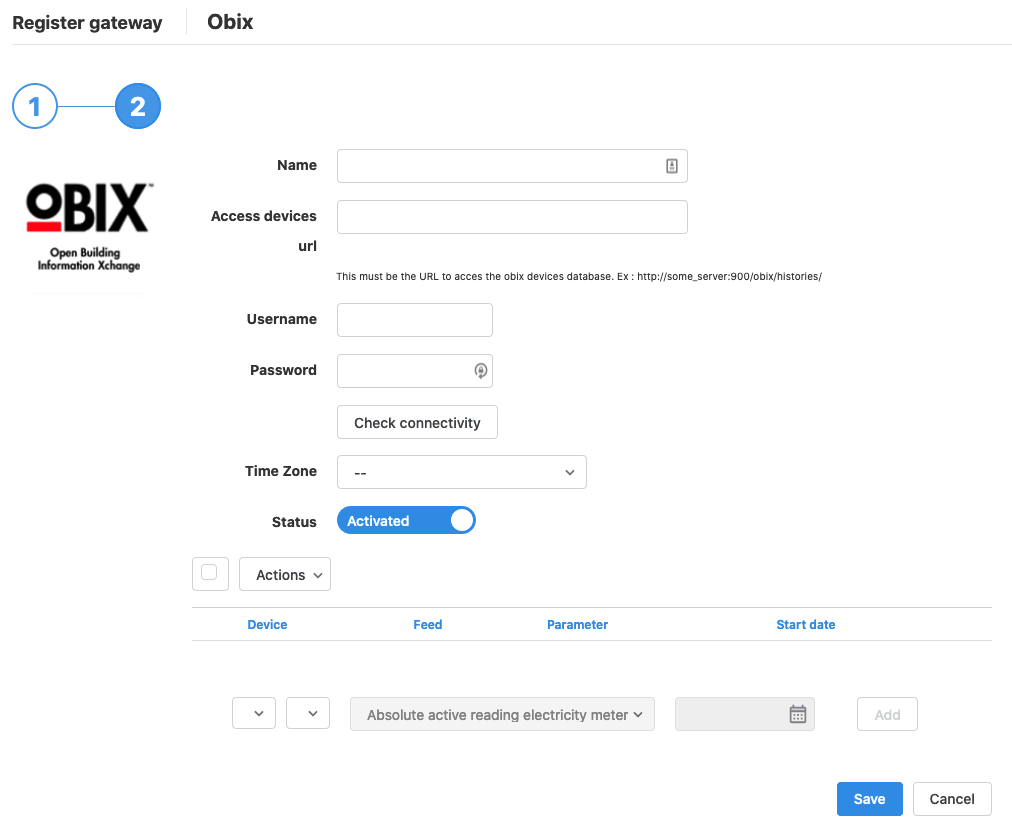 6. Check your device's connectivity by clicking on " Check connectivity" to ensure that the connection with the device is successfully established.

7. Finally, configure all the parameters that you want.