Adding a Fifthplay gateway into DEXMA
In order to register a Fifthplay gateway into DEXMA platform, follow these steps: 
Go to www.app.dexma.com and log in with your username / password
Go to the "Settings" area: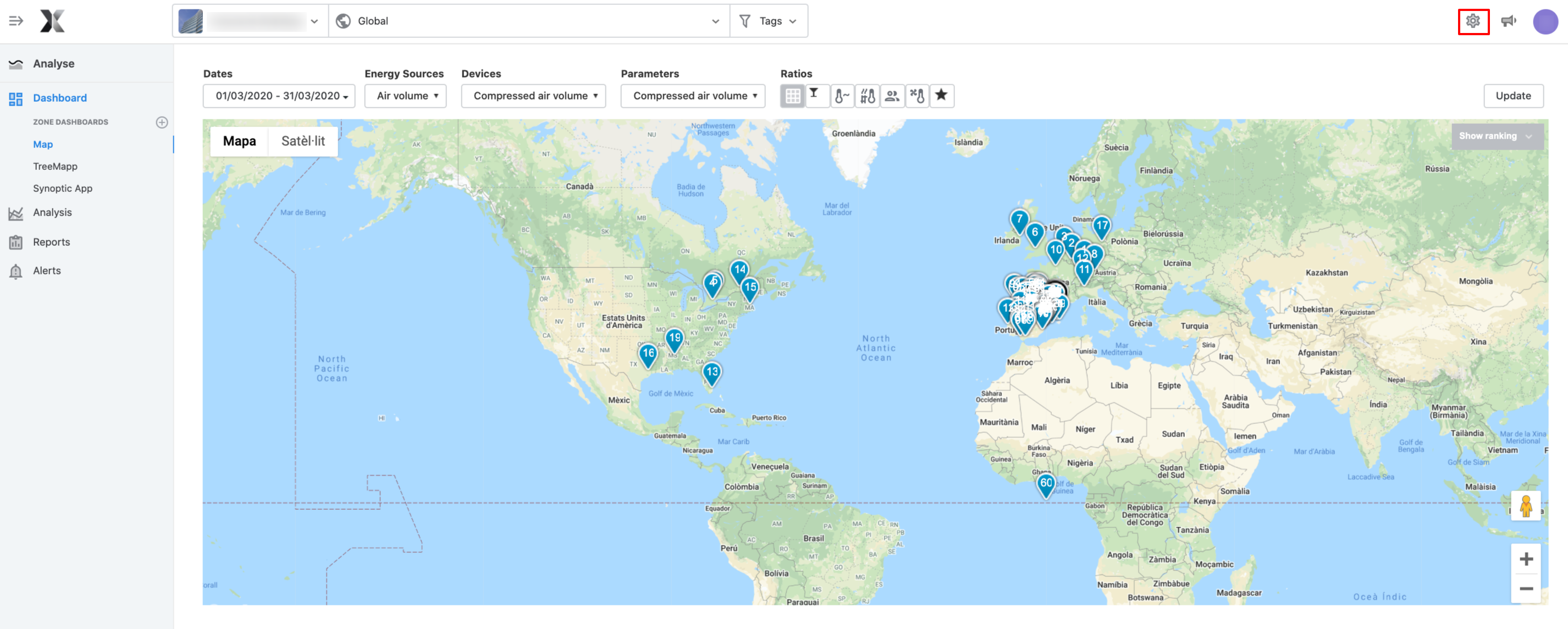 Go to "Gateways" and click on "Register a new gateway":
Select the Fifthplay one and click on "Next":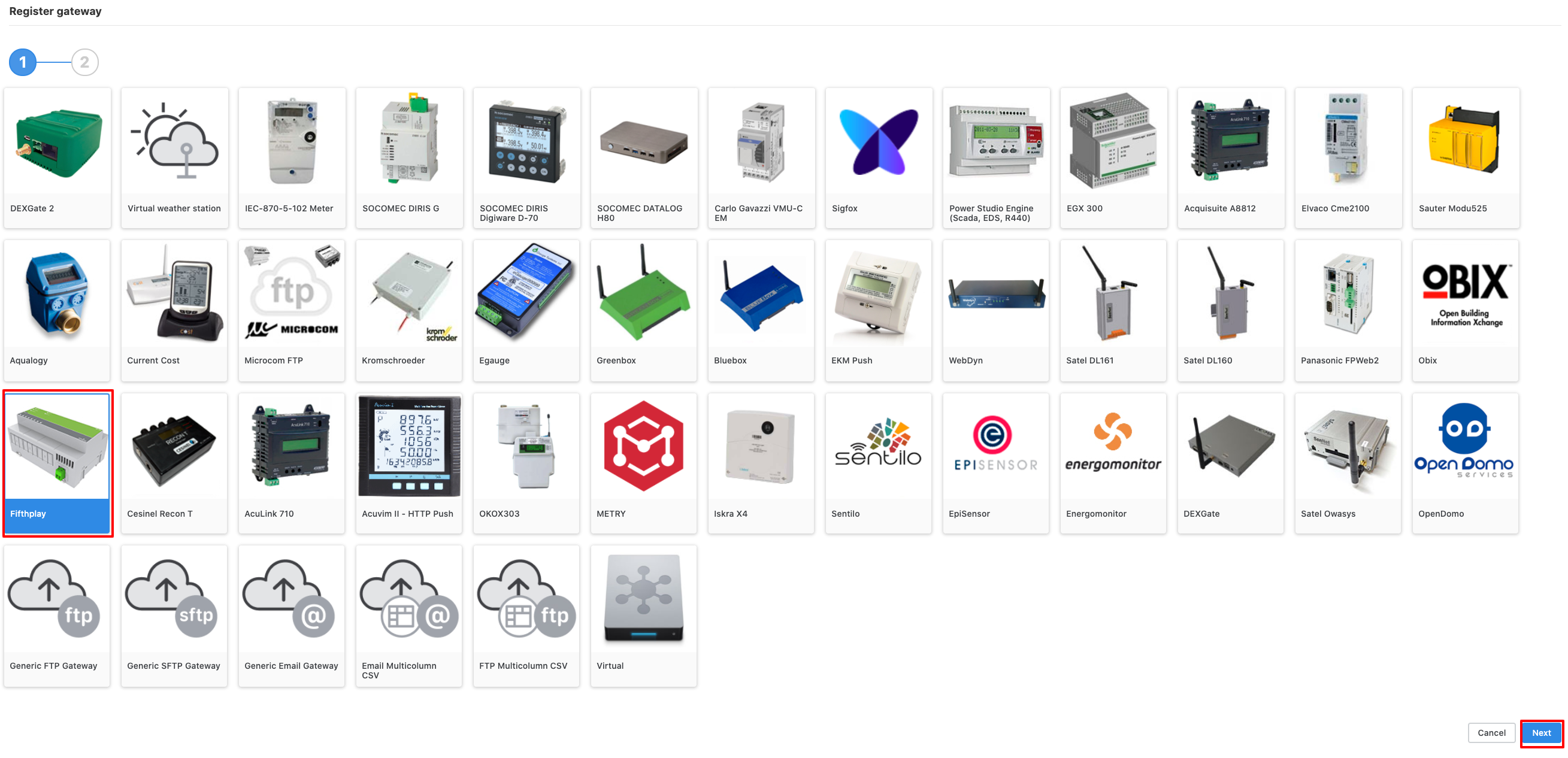 Configure the basic information

Name: write a distinctive name for your gateway
Username: write the username used to log in to my.fifthplay.com
Password: indicate the password to access to your account
Time zone: select the time zone where the gateway is
Status: activate or deactivate the gateway

Click on "Find devices" in order to find all the devices configured on the gateway.  You can select or delete the devices you want.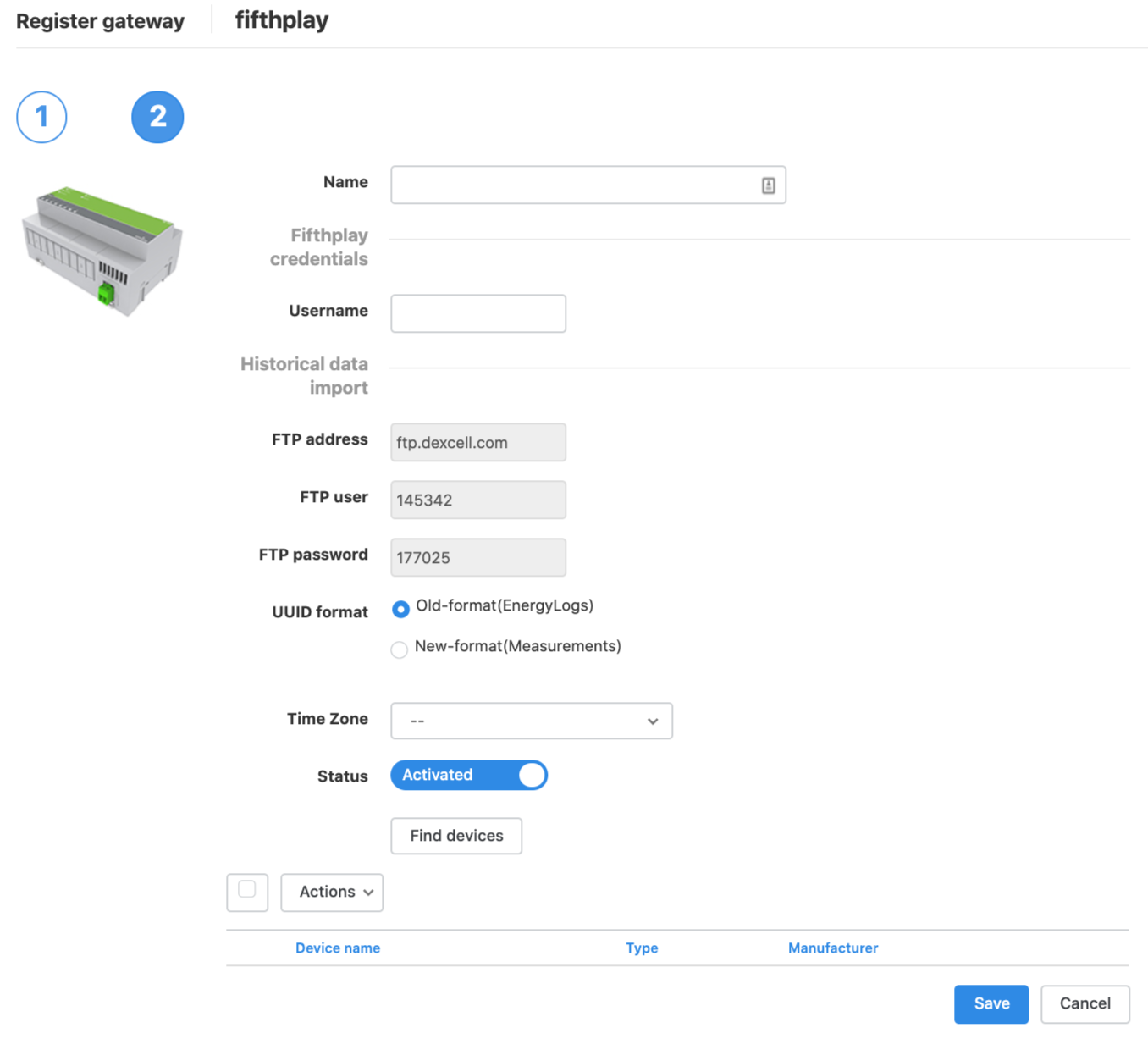 Click on "Save" and that's all!