Adding a Panasonic FPWeb2 to DEXCell Energy Manager
In order to register a Panasonic FPWeb2 into DEXCell Energy Manager, follow these steps: 
Go to www.dexcell.com and log in with your username/password
Go to the "Settings" area > "Gateways".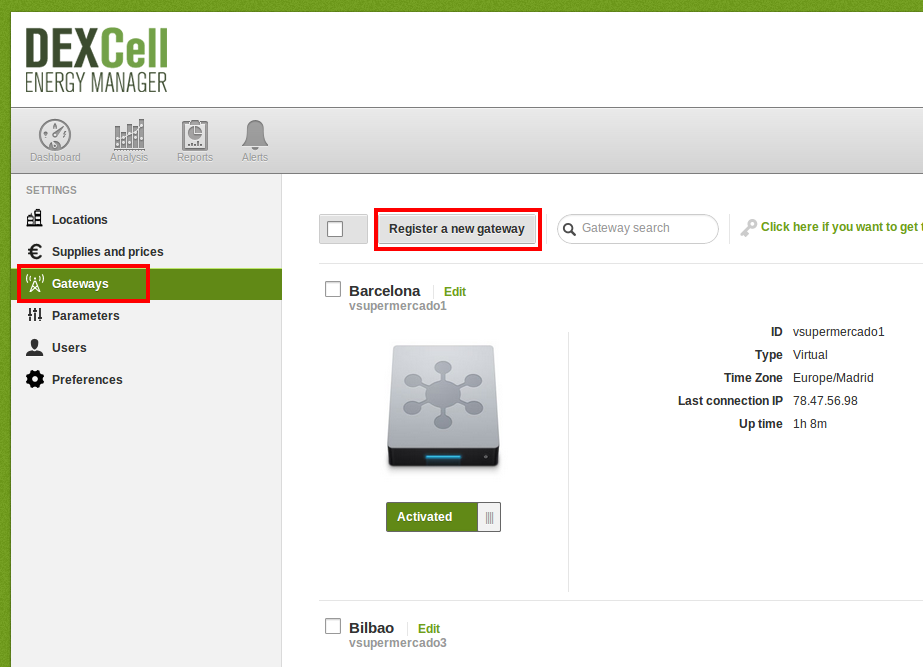 Click on "Register a new gateway"
Select the Panasonic FPWeb2 one and click on "next".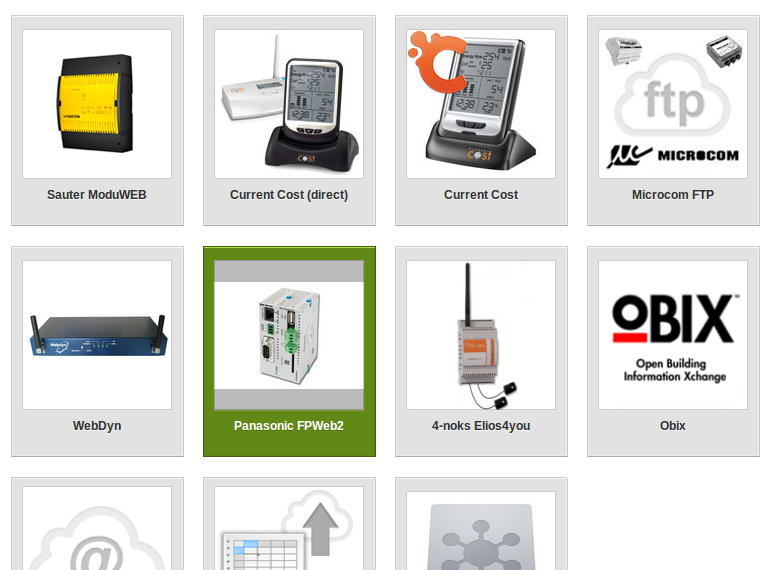 Now, simply type a name for the gateway (Ex: Building gateway) and click on "Save" 
​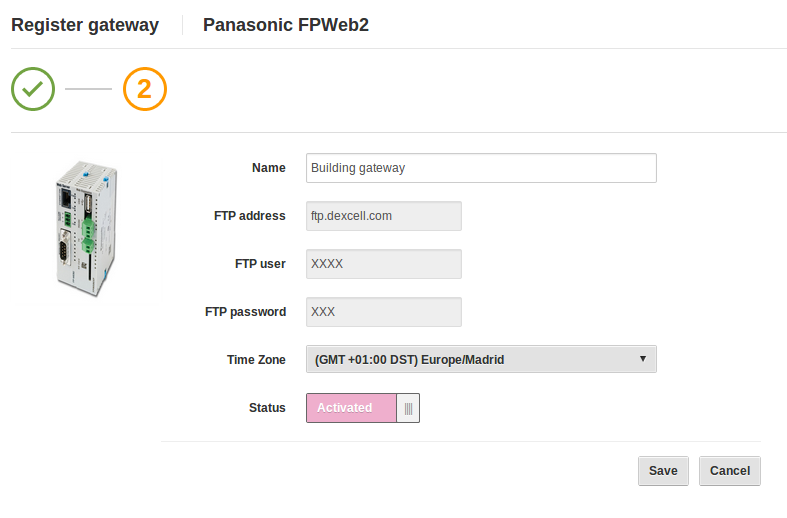 See the attached file for more information about the gateway configuration.