This article contains the following information:
1. Adding a Power Studio to the Energy Management Platform
The Energy Management Platform is compatible with Circutor Power Studio systems. In order to start receiving data to your account follow this steps:
In the upper right corner of your main page select "Settings":
Once in the Settings page select Gateways
Select "Register a new gateway":
Select "Power Studio Engine" and click "Next":
Fill the form with the information of your power studio:
Click on "Search devices", select the ones you want and click on configure:
You're done


#Note: For devices compatibility and IP requirements, please ask our support team at support@dexma.com
2. Circutor EDS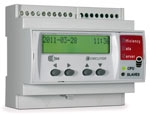 The Circutor EDS is a data logger with an embedded power studio. It's compatible with a huge range of Circutor devices either local or remote. It has 8 digital Inputs and 6 outputs. Check: How to add a Power Studio to the Energy Management Platform.

#Note: For devices compatibility, please ask our support team.
(check attached file: eds)

Circutor EDS - DEXCell firmware
If you have an EDS or EDS-3G capable to send data directly to EM Platform, you can follow these steps. For further information, have a look on the attached manual.
In order for the EDS to send data to the Platform, you will have to update the firmware. You can download the files for the update on the Circutor website.

1) Create a Virtual Gateway following these instructions
2) Write down the mac (identifier) and the token provided by the EM Platform. You will need this information to configure properly the EDS. Here you have more information about obtaining these parameters under your gateway. 
3) Go to your EDS remote page and configure the General Settings to start receiving data in the Platform. 
Host: is3.dexcell.com
Port: 80
Key: Mac, obtained in the second step
Token: token obtained in the second step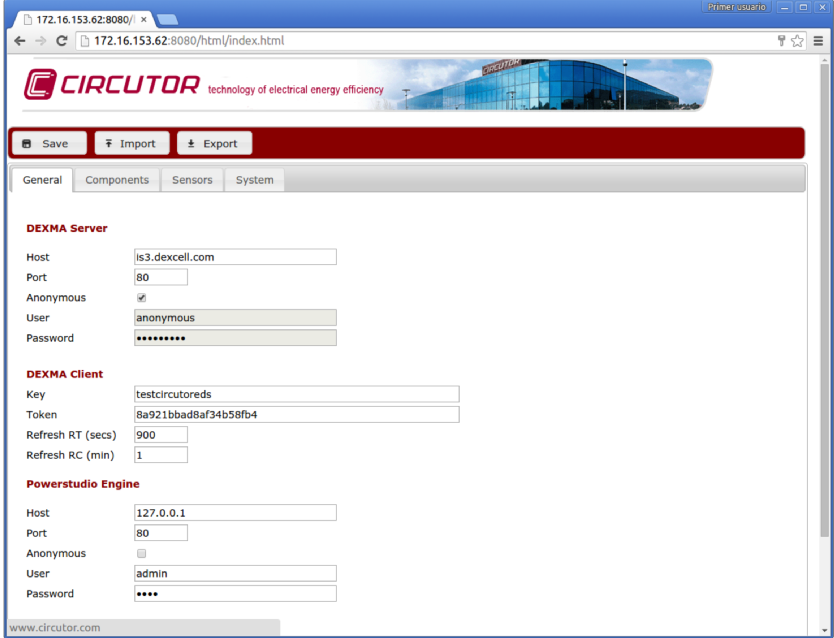 When defining the variables to send to DEXCell, if you want to send Active Energy (DEXMA 402 parameter)
at EDS 
you have to select the AEE (Active Energy End) variable.
(check the attached file: EDS_-_EDS·3G_DEXCell)