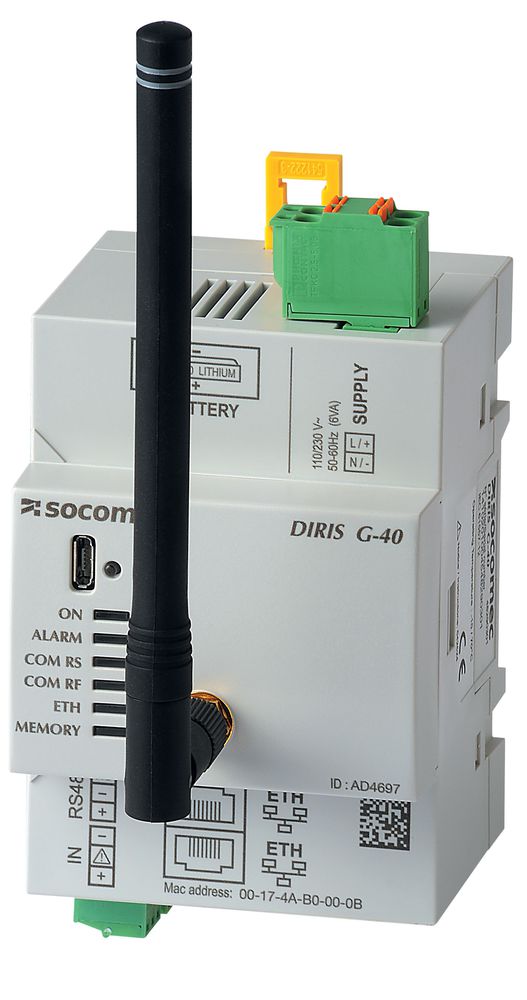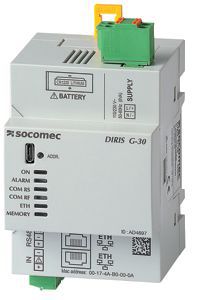 With Socomec DIRIS G 50, all information from metering and measurement devices communicating wirelessly or via the RS485 bus are centralised in a single device and then sent to DEXCell through FTP.

Official Website
DEXMA Platform is compatible with several Socomec's gateway. To receive data from Socomec DIRIS G gateway's in the platform, follow next steps:
First go to "Configutation":
Go to "Gateways" -> "Register a new gateway":
Select SOCOMEC DIRIS G gateway and click on "Next":
Fill in the fields Name and Time Zone, note FTP adress, FTP user and FTP Password to configured them in the gateways configuration and click on "Save":
Configure FTP adress, User and Password noted before in the FTP parameters inside gateways configuration.