When you are configuring a location, you need to indicate the reference meters associated to it. Reference meters are used in widgets configuration, reports and analysis, so it's important to configure it properly to avoid errors.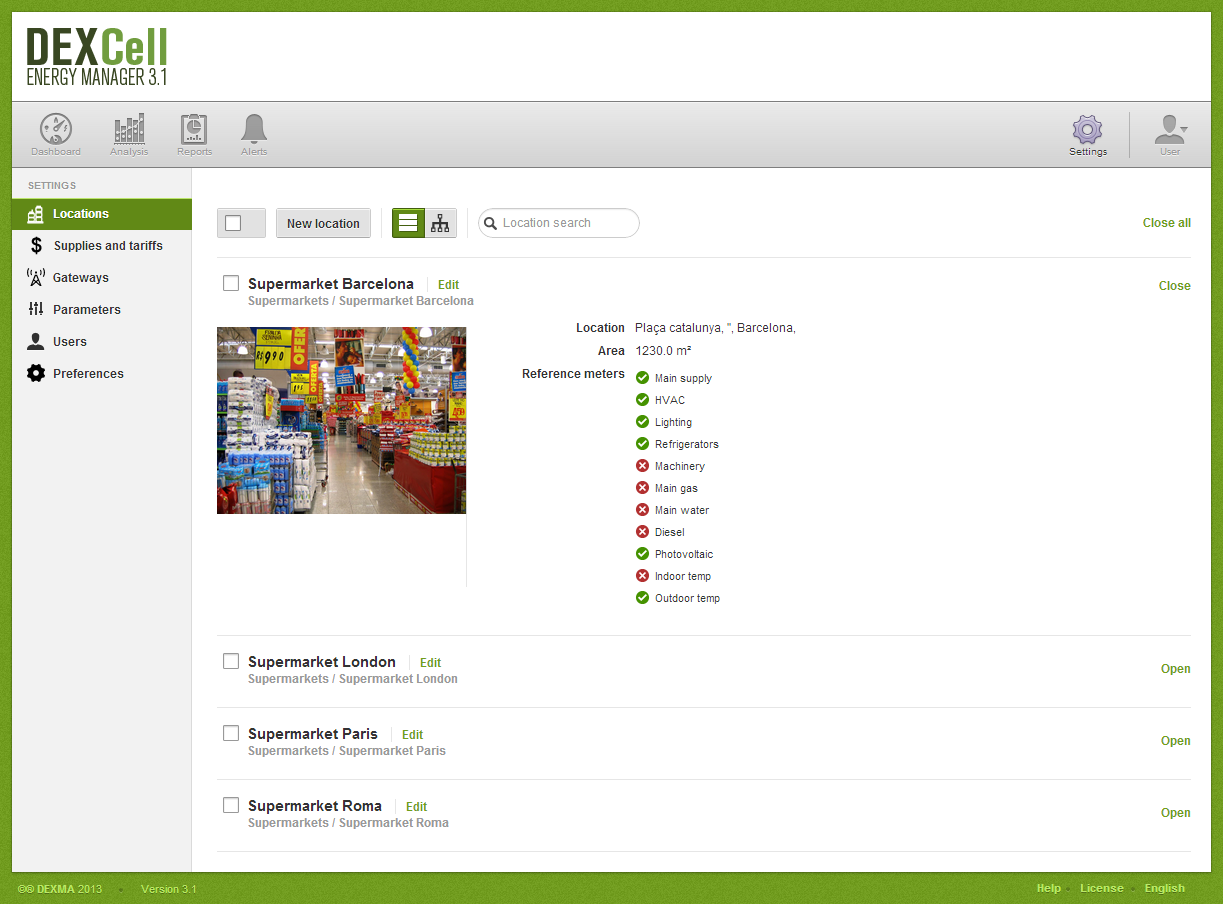 There are the basic reference meters, those related with electricity, water, gas, temperature etc. You can configure them in Settings > Preferences. Here, you can choose the reference meters appropriate for your account. If there are anyone you need and there isn't in the list, contact with us.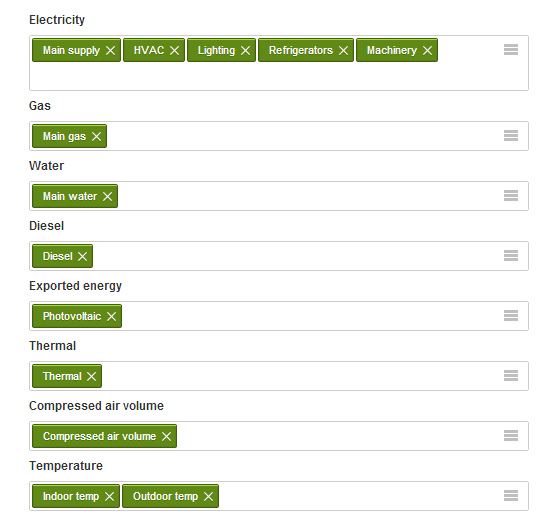 Once you have selected the reference type meters, you have to configure them in each location. 

In order to do that, go to Settings > Locations > Reference Meters tab.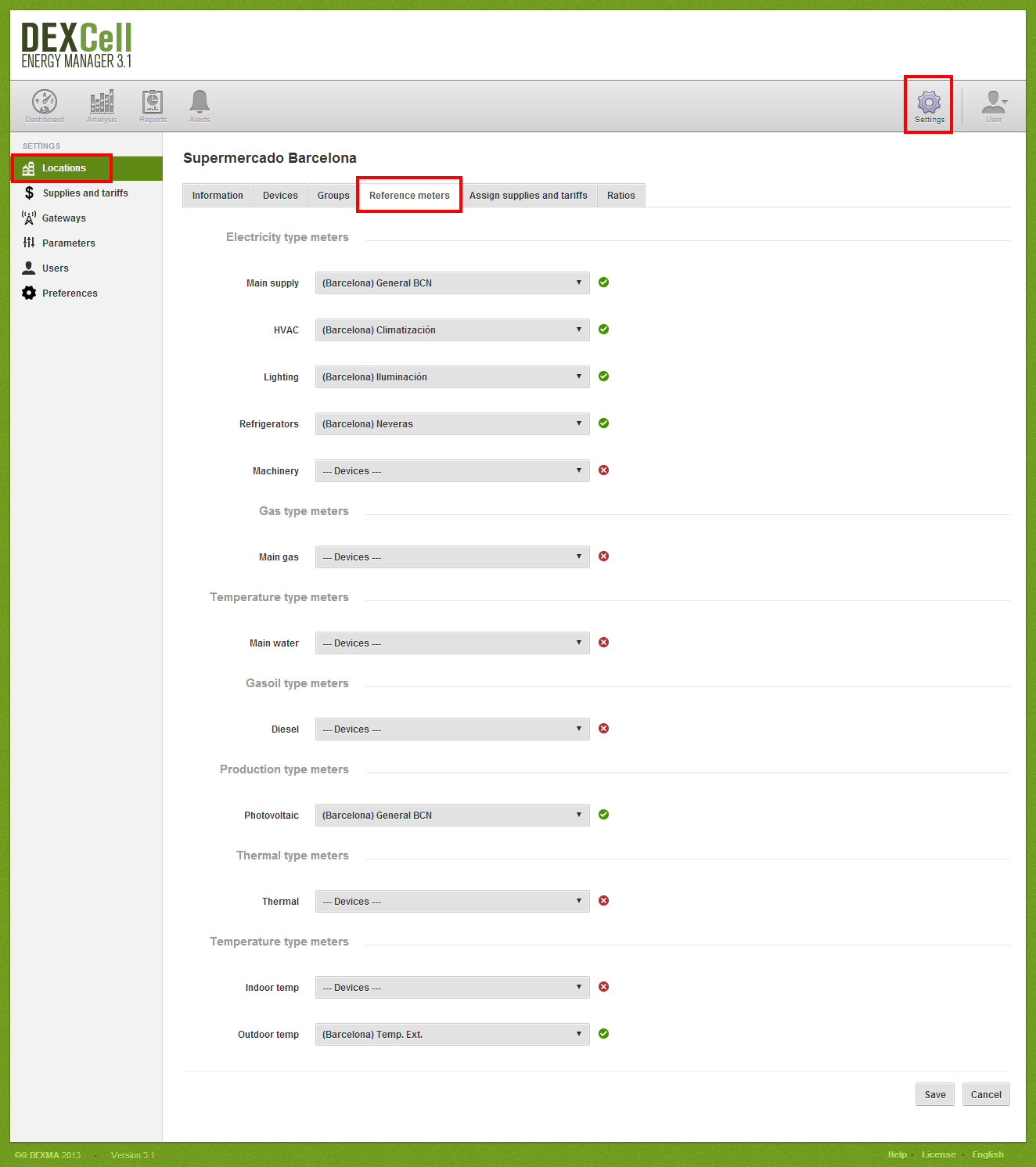 As we can see in the last image, we have to indicate the corresponding devices from each location which correspond to the reference meter. We can select devices and groups as reference meter.