In this article, we are going to learn how to configure supplies and contracts in the EMS platform.
Contents of this article:
How to create a supply?
In order to create a supply, we need to have price configures. To learn how to configure a price, check this article.
First of all, click on Supplies -> New Supply.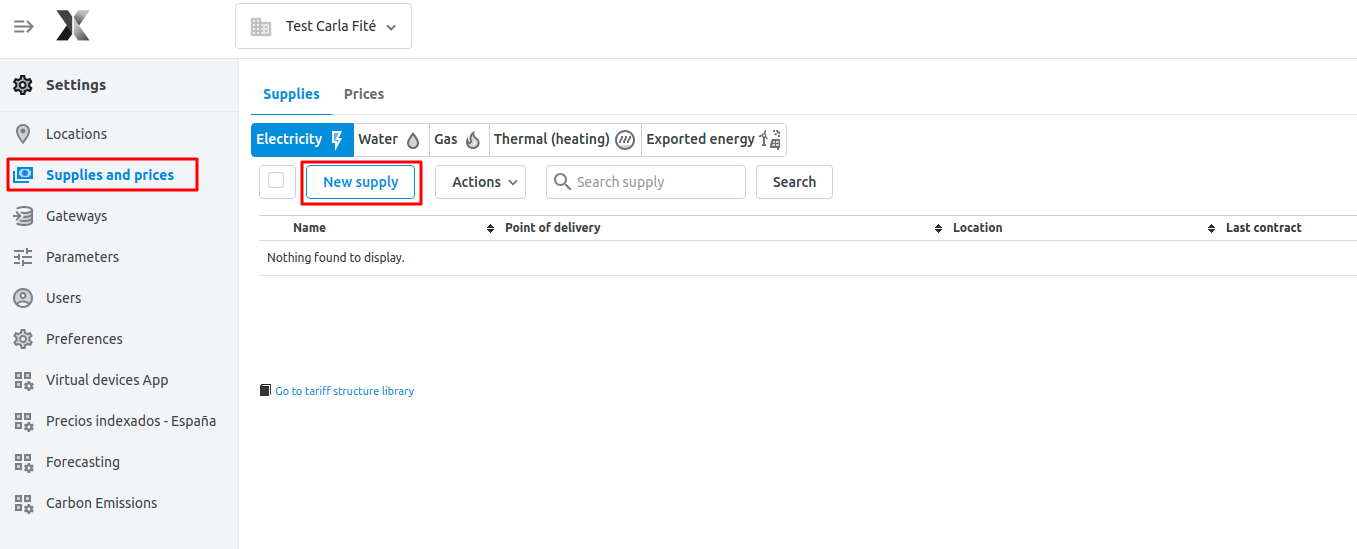 Fill the basic gaps of the supply (Country, CUPS and distinctive name). Also, write the Point of Delivery (POD) number for your supply. You can find this code in your bill. We can fill the other concepts, optionally. Click on "Save and add contracts".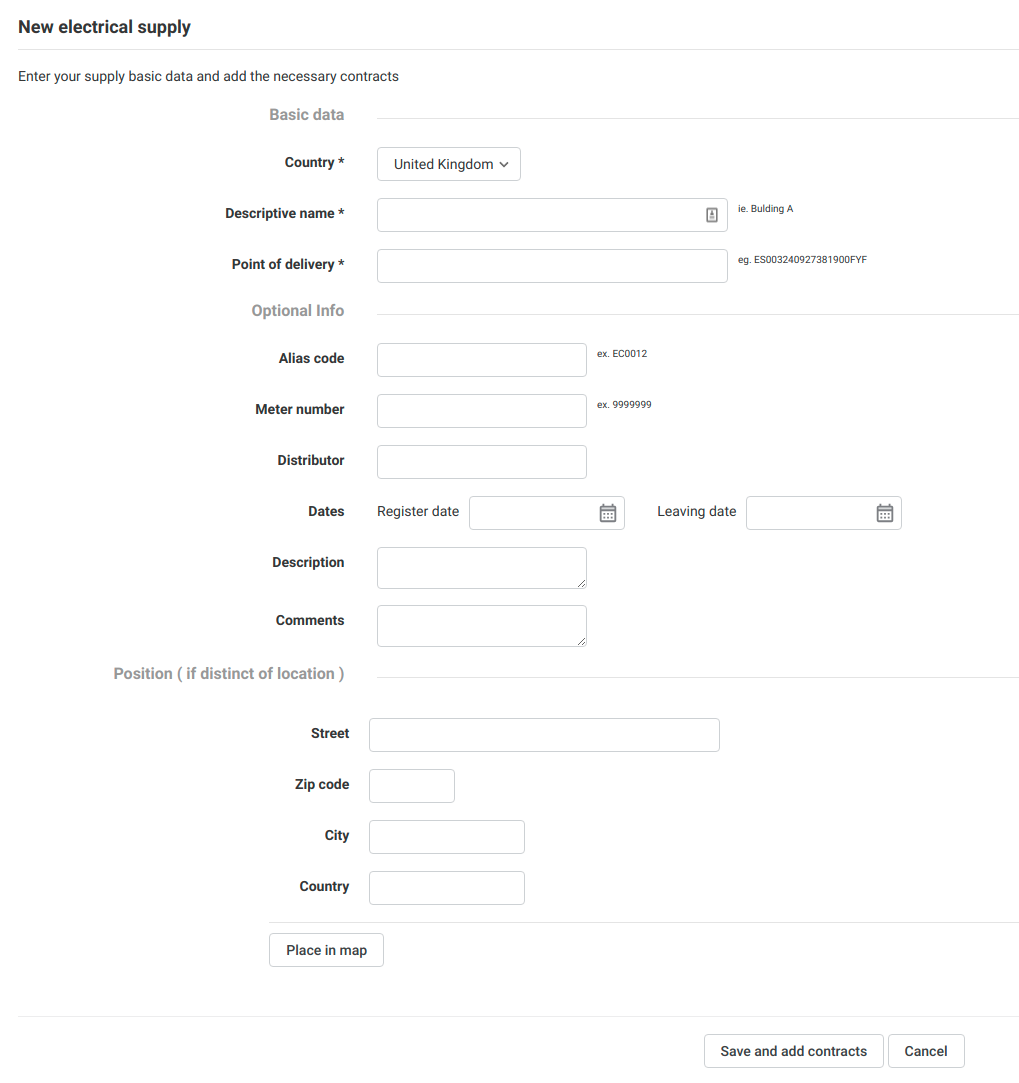 Then, we have the option of creating a new contract or a simulation contract. Both contracts can be created in the same way. For more information, click here.
Create a Contract
Before assigning a Pricing Strategy to a Supply, once you've created a Supply, it's time to create a new Contract. The Contract is the entity that relates Supplies and Prices.
Click on "New Contract" (under the corresponding Supply selected).

Name: write a distinctive name for the contract
Dates: we indicate the dates of our contract
Prices: here we have to select the Prices created previously or those we have created in another moment
Currency: we select the currency of our contract
Periods: we indicate the contracted load per period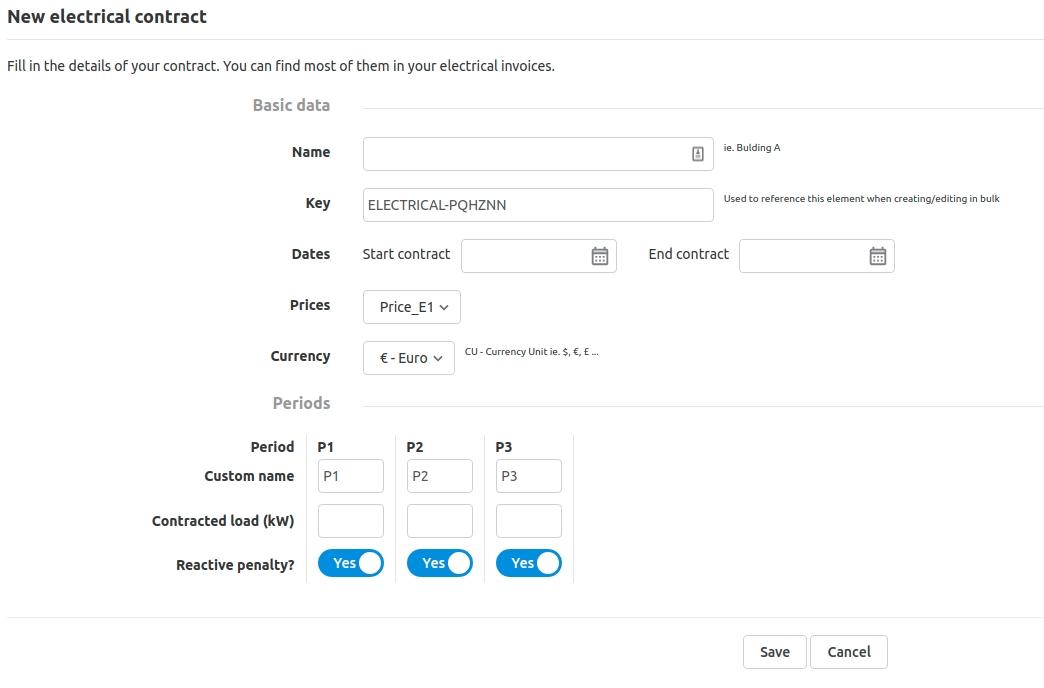 We save and that's all! Now, we have to assign this supply to our locations. For more information, click here.
Create a simulation contract
The EMS platform offers a "Rate Simulation" feature, which is available with our professional license version. It lets us simulate the cost of our contracts in order to compare and choose always the option that better suits us.

To create a new rate simulation, go to "Supplies and prices," edit the utility supply we want to simulate a rate for and click "Simulation contracts" tab. Then, click on "New rate simulation".

Then, we will have to create our new contract as usually. We have to select the "Prices" we want to simulate for. That means that we should create the "prices for simulation before". Check this
article
for more information on how to create a new electricity prices.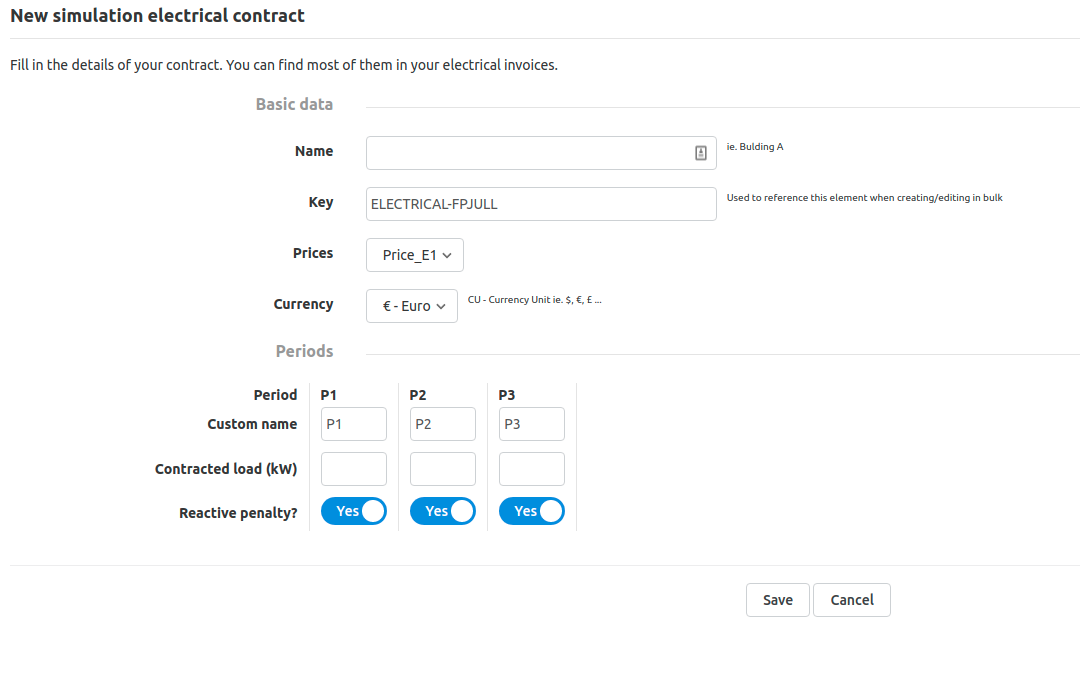 To set up a rate simulation, we go to the "Analysis" menu and then to the "Cost" screen, where we see the option "Simulate with".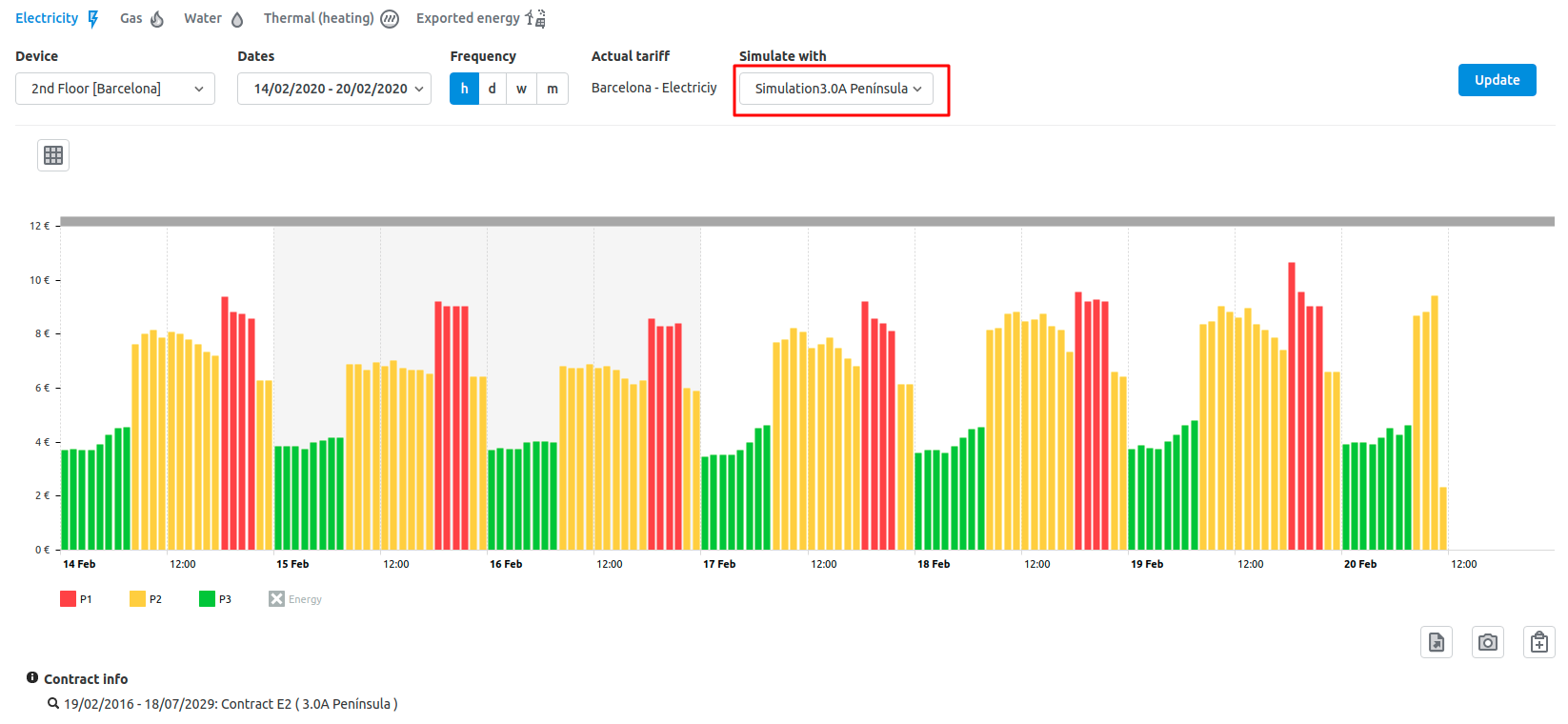 We select a simulation contract and we click update we can view a summary table indicating the final price applying the simulated contract. Under the table you will see if the final cost increases or decreases.