Inside "Accounts management" menu, we can see "Accounts" zone. You will need a superAdmin user in order to acces to this menu. 
 
This menu is divided into three zones: "Active accounts", "Expired Accounts" and "Applications". 
The "Active accounts" area shows a list of all accounts contracted with DEXMA 
You can view your expired accounts under "Expired accounts". 
The "Applications" area contains all applications pending approval of DEXMA's sales department, such as new accounts, account extensions, upgrades, etcetera.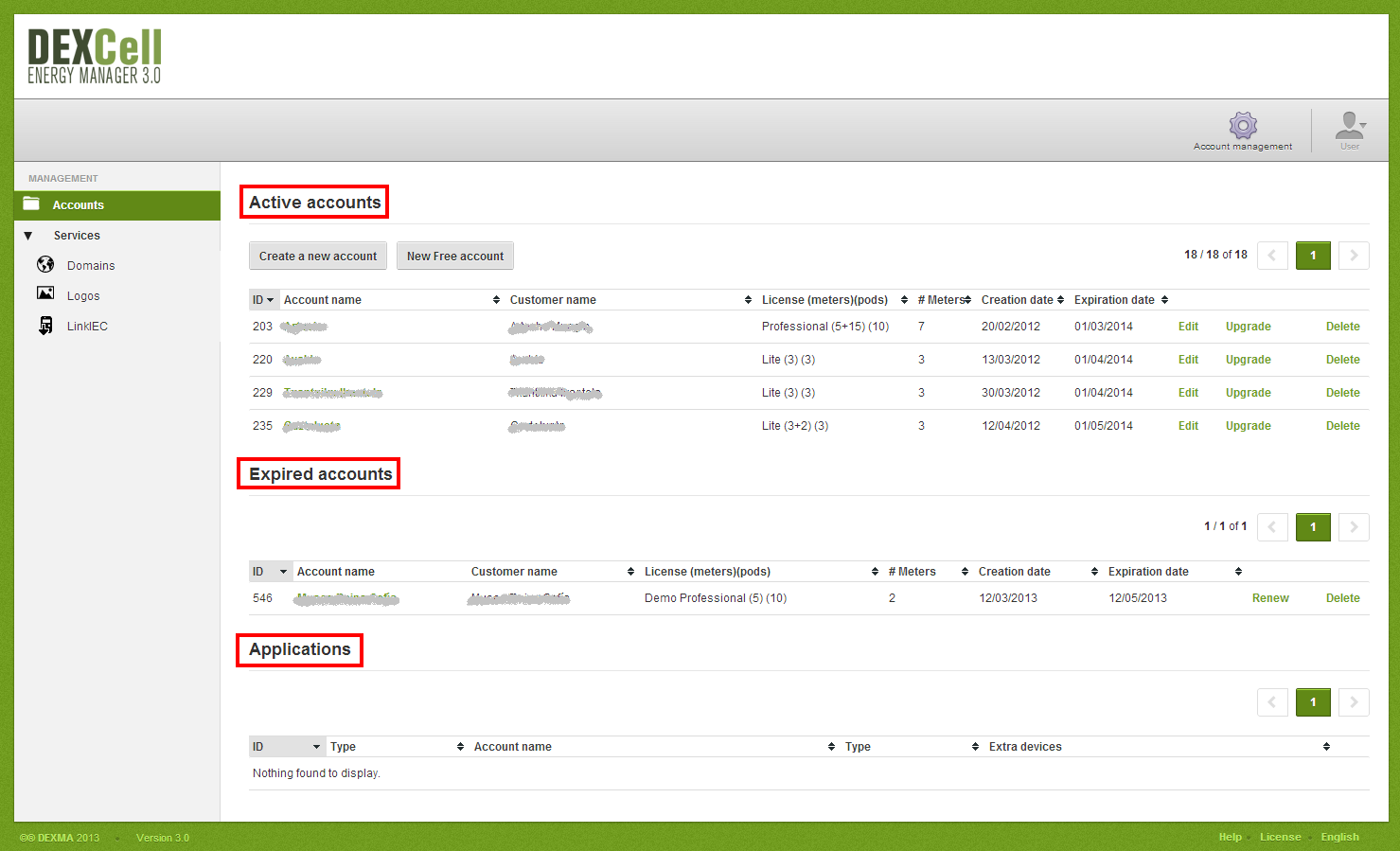 Request a new account
We request a new account for the project by clicking on "Create a new account" and filling out the information on our new project: 
Account's name 
Customer's name 
Type (RtM) (Pods): you have to indicate the type of license and the number of meters in real time (RtM) and addicional Pods. 
Period: number of months you will want to create the account
Sector: specify the sector of the account 
SMS credits: number of SMS messages we want to buy. The SMS are very useful because they enable real time alerts 
RTD lines: the number of electrical meters that are going to be monitored via regular remote reading, which entails calling retrieving consumption data from the modem every 24 hours. 
Once we have filled all the blanks, we click on "Create a new account". This will generate an application to sales department for review and approval.