This article presents the following sections:
1. Carlo Gavazzi UWP 3.0 description
2. Adding a Carlo Gavazzi UWP 3.0 to the platform
1. Carlo Gavazzi UWP 3.0 - Description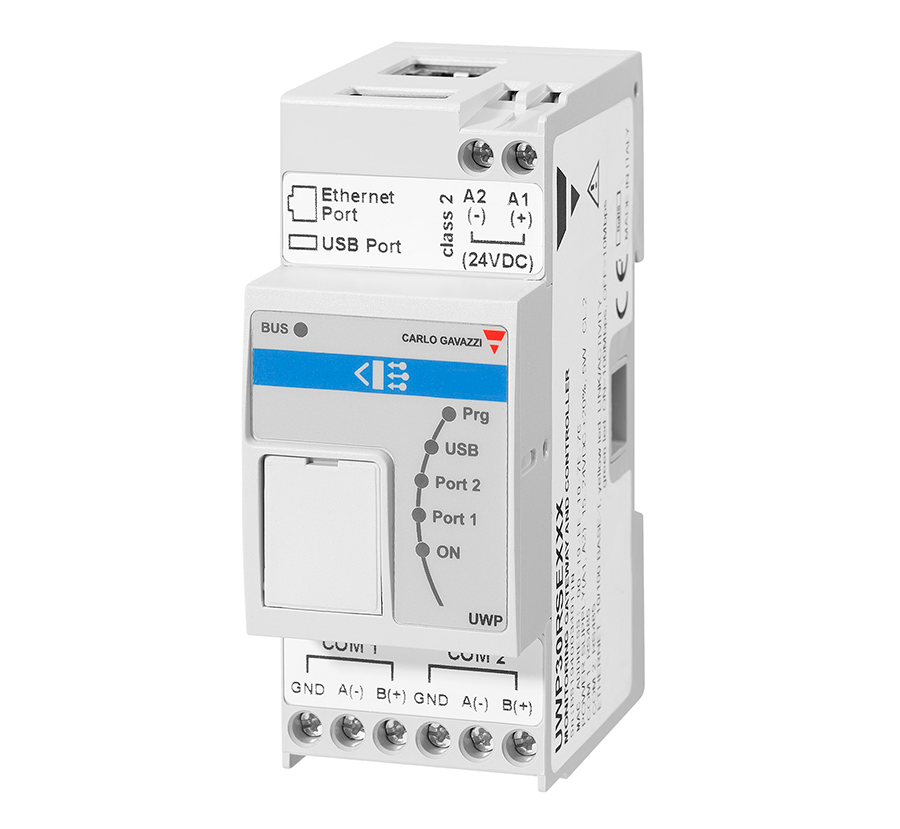 Carlo Gavazzi UWP 3.0 is a gateway to supervise and control installations where functions as energy management or buildings automation are required.
2. Adding a Carlo Gavazzi UWP 3.0
In order to start receiving data into the platform from Carlo Gavazzi UWP 3.0 follow the next steps:
1. Go to "Configuration":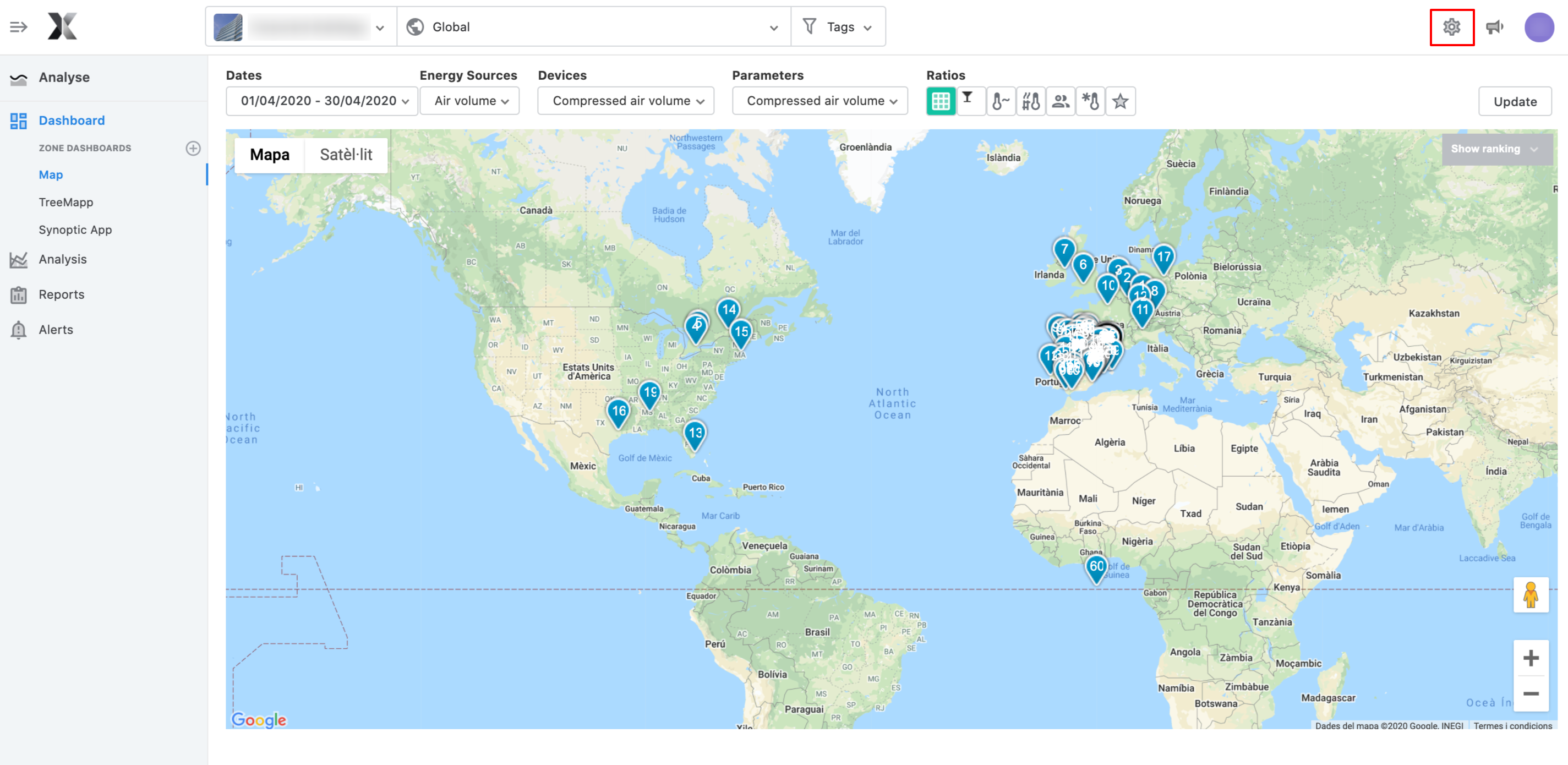 2. On left menu select "Gateways" and click on "Register a new gateway":

3. Select Generic FTP Gateway and click on "Next":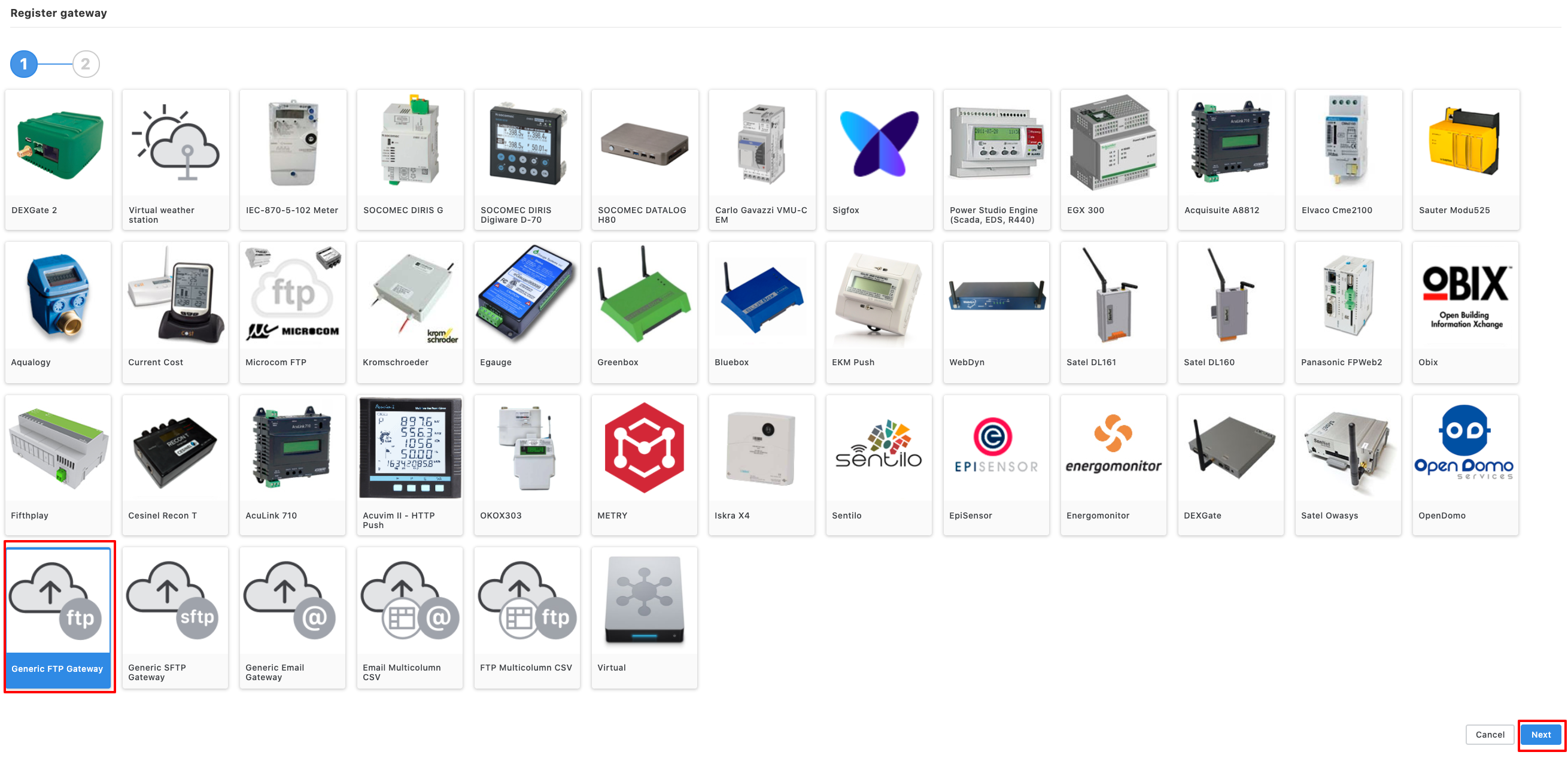 4. Write the Name, select the Time Zone where the gateway is located and in the dropdown File Format select Carlo Gavazzi UWP format. Note the FTP Adress, User and Password so you will need it in the next steps. Then click on "Save":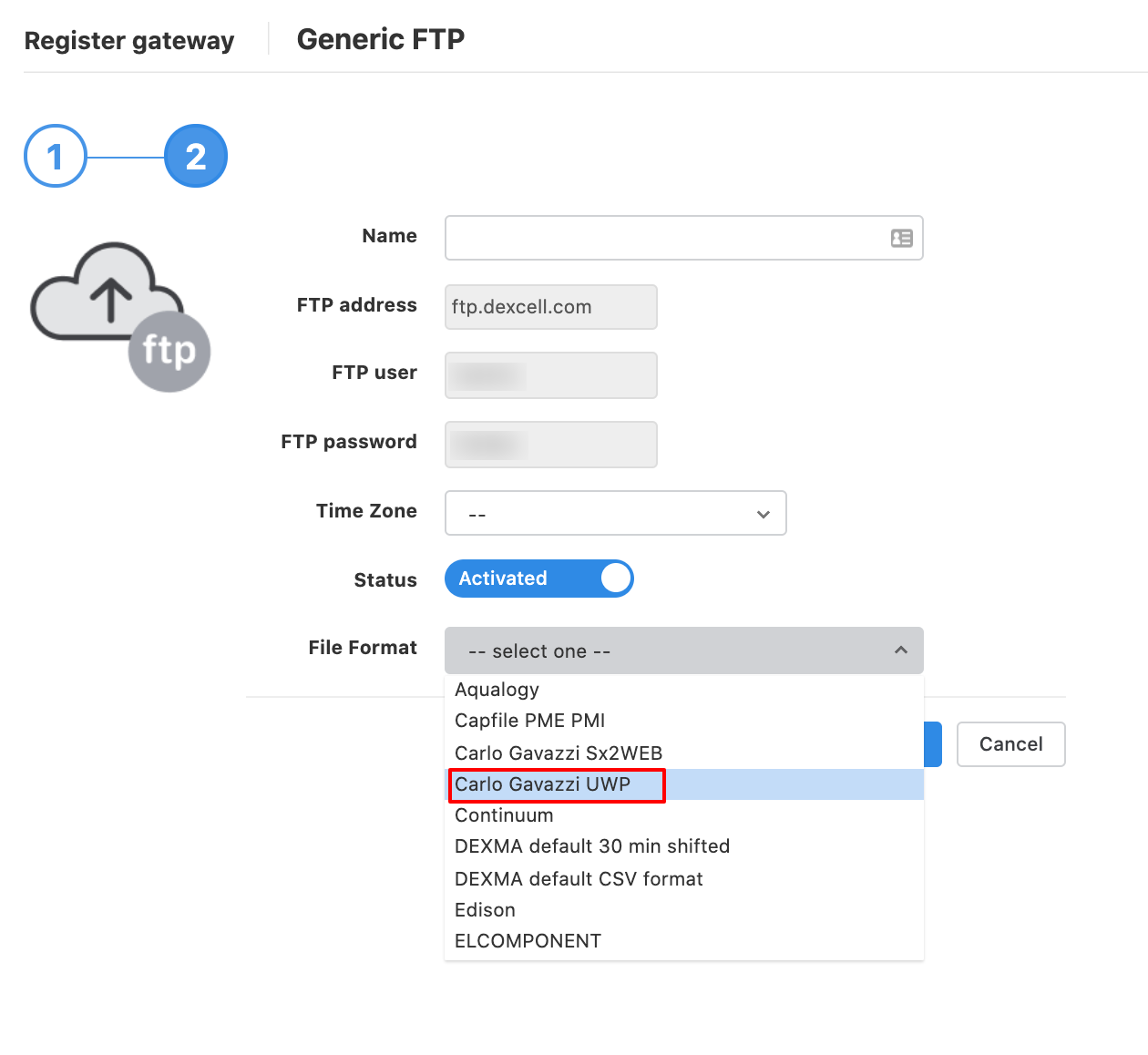 5. Go to Carlo Gavazzi interface configuration and introduce FTP parameters you noted before.
6. In the same configuration interface, on the screen to define the file template to send, you have to configure it as follows:
- Name: Name you want to give to the template
- Report type: History
- Layout style: Record
- File format: csv and check on Zipped
- Name layout: Device name first
- Saving mode: Single
- Decimal separator: Dot
- Null value: Customised and left the field in blank
- Midnight format: 23:59
Then select the parameters you want to send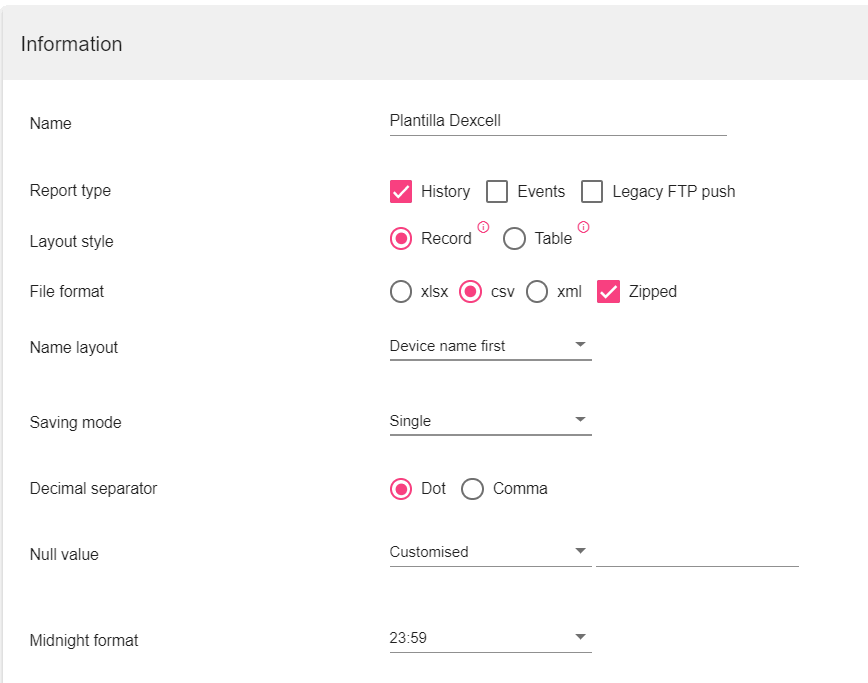 7. Save the changes and you can start now sending data to the platform.