In this article, you are going to learn about DETECT.
Introduction to DETECT
The EM Platform includes three different products: Detect, Analyse and Optimise.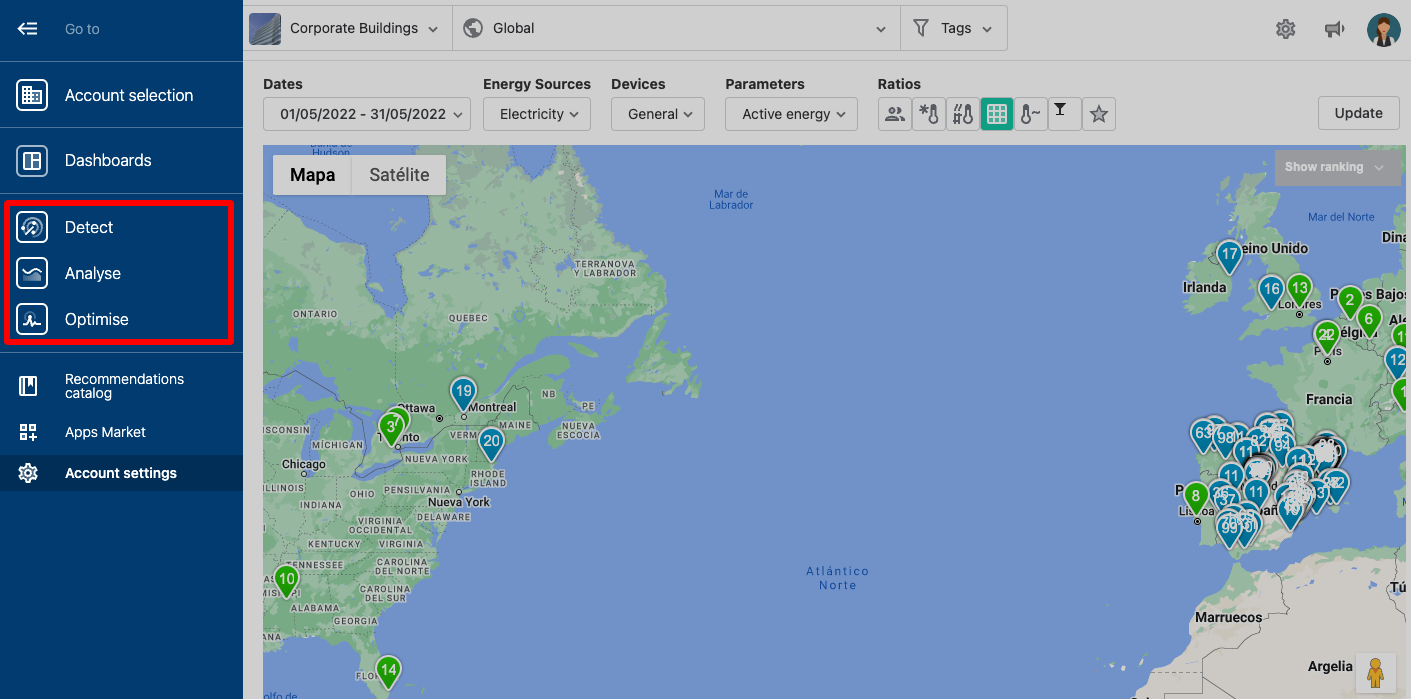 Detect is considered as the first step in the energy efficiency journey: a savings detection tool. It determines which buildings among your portfolio offer the greatest potential for savings and what technologies/energy savings measures can be adopted to be more competitive.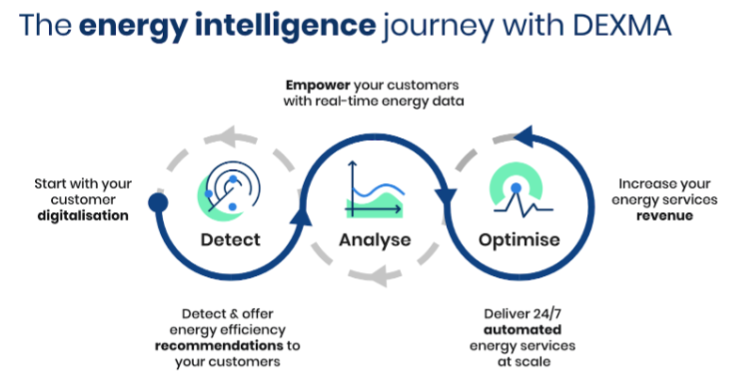 When facing a multisite energy efficiency project, where a certain number of facilities must be analysed, the same doubts always appear: How much can I save? Which buildings have more potential? What technologies are the best for my building portfolio? Detect offers an answer to all these questions, reducing the risk and costs associated to these decisions.
Detect is founded in a combination of energetic, simulation, and artificial intelligence (AI) models that can be performed massively and without the need of installing meters or any type of hardware.
What is new DETECT about?
New Detect is available for all our customer with the following updates:
Detect is now fully integrated in DEXMA Suite together with Analyse & Optimise

No pilot phase is required, you can try Detect from day 0

It works for all kinds of accounts (from portfolios of a single building to hundreds or thousands of buildings).

Most of the features of Detect are ready for multiple activities and countries
Discover more about specific features of Detect in the section below What does DETECT offer?
If you are interested to try it as soon as possible, please contact sales@dexma.com.
Who might be interested in the product?
You may find this product useful if you have a portfolio of buildings from any industry and want to answer the following questions:
What is my energy savings potential?

How am I performing versus similar buldings?

What can I do to improve my energy behavior?

In terms of energy efficiency, which buildings can be improved the most?

How can I be more competitive and reduce my consumption?

What should I invest in first if I have a budget for energy efficiency measures?
What does DETECT offer for each building?
Your efficiency vs similar buildings.

Detect compares your building against up to 100 buildings in our database with similar consumption patterns, weather conditions and building activity. With that information it provides 3 KPIs for each building:

A mark (or grade) between 0 and 100 to each of them. Buildings with a mark close to 0 indicate a great potential for savings while those close to 100 are considered efficient buildings.

A comparison of your building vs average and efficient buildings

Estimated savings percentage that could be reduced if your building becomes a more efficient one.

Monthly energy behaviour.

Detect checks your historical consumption and helps you to get a clearer picture of the way your building is behaving and provides 5 key metrics that can help you to become more competitive:
Comparison against average consumption

Comparison against weather severity

Day of the week with more consumption

Hour of the day with more consumption

Monthly distribution of your consumption

Top recommendations for each month.

Detect simulates energy efficiency for each building in order to identify sustainable ways to save energy and improve your performance:

Virtual audit retrofits

that require investment

Complementary retrofits

, that explain the benefits of making an investment

Standard tips

to become more efficient.



More articles with further details about DETECT will be released soon.