In this article you will learn how to use the Sentilo Export app available in the Apps Market of the EMS platform.
Introduction
The Sentilo Export app allows you to export data from your account in the EMS platform to a Sentilo configuration.
Requirements
To be able to use this app you will need:
1. Install it through the Apps Market of the platform.
2. A connection URL, a provider ID and a connection token for Sentilo.
To export data through the app you will need:
1. At list one device in the EMS platform assigned to a Location and with one parameter accepted.
How does it work?
Configuration
1. Access the app's Settings menu (top right in orange).

2. In the setting menu you will have to:
Introduce the URL from de server's API.
Select the "Specific provider" option, not "DEXMA".
Introduce the provider ID.
Introduce the authorization token.
3. Save Settings and do a Connection test

If the connection test fails, contact your Sentilo provider to check the settings data (URL, provider ID and token).
The EMS Platform cannot provide this setting data.
4. Add components
With the "New Component" button from the app's main menu you can add the components you want to export to Sentilo: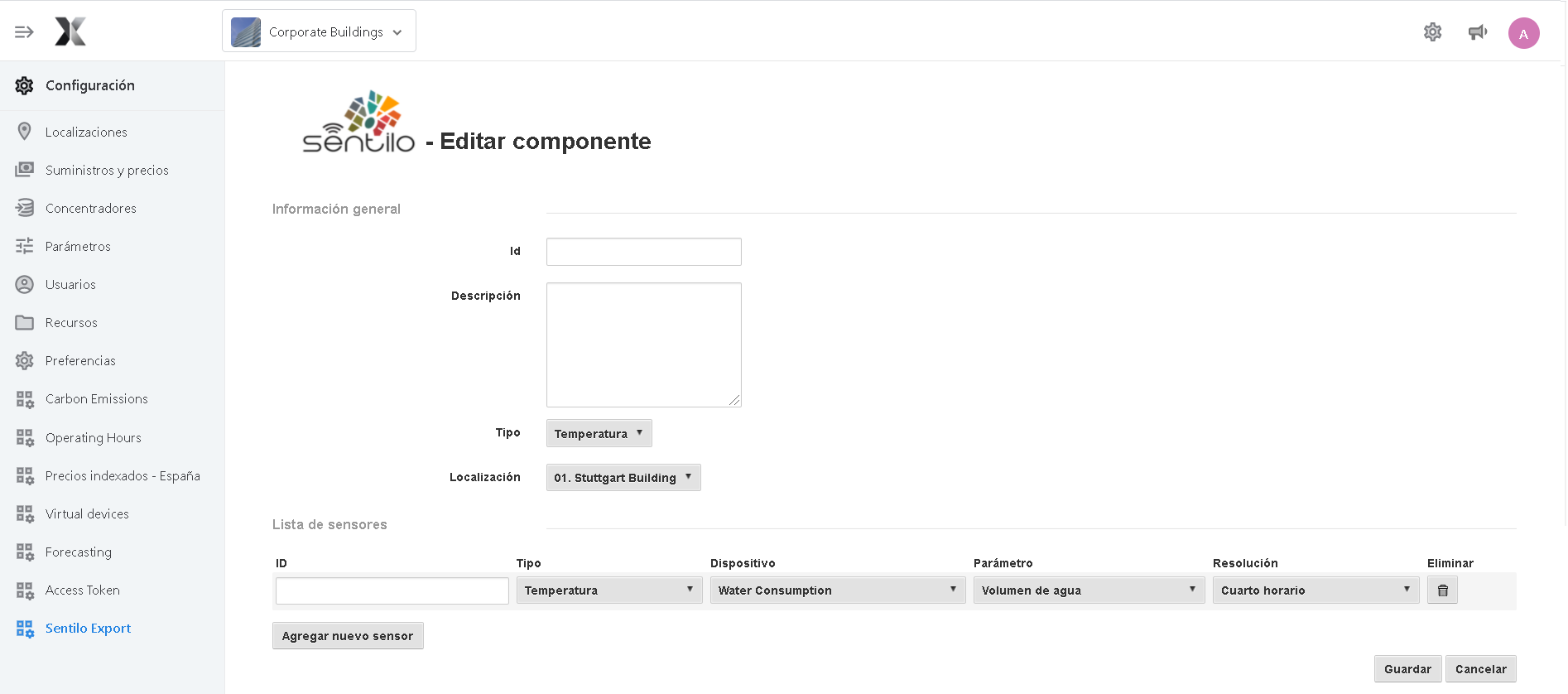 You will need to insert:
Component ID
Description
Type of information you want to export
Location
For each component you can add different sensors, with the following information for each one:
Sensor ID
Type of sensor
Device associated in the EMS platform
Parameter that is being measured
Resolution or frequency
Export data
If the configuration (settings) is correct, the EMS platform will export the data to Sentilo periodically.
In the "Logs" section you can find a register of the information exchange.
Price
This app is free, you do not have to pay to download it.
However, to use it there has to be some datapoint in the account. If more datapoints are needed, these will be charged.