Are you interested in analysing the Air Quality of your offices? In this article you are going to learn how to import this kind of data in the EMS, analyse it and report it.
Contents of this article:
Air Quality parameters
The EMS Platform has a list of available parameters that might help you to check the air conditions.
Among these parameters you can find:


Full list of parameters here.
Analyse Air Quality
You can import this comfort data as any other data in the platform, check all the ways in which you can send data to the EMS.
Once you have inserted the air quality data, you can visualise it in the Analyse section in 4 different screens:
In the first 3, you can analyse every parameter separately. In case that you might find interesting to analyse all the parameters at once, you should use the third option: Advanced Analytics.
In this screen you can visualise very advanced graphs and customise them to your liking, changing the colours of the graphs, names, units, etc.
You can get a final result like the following one: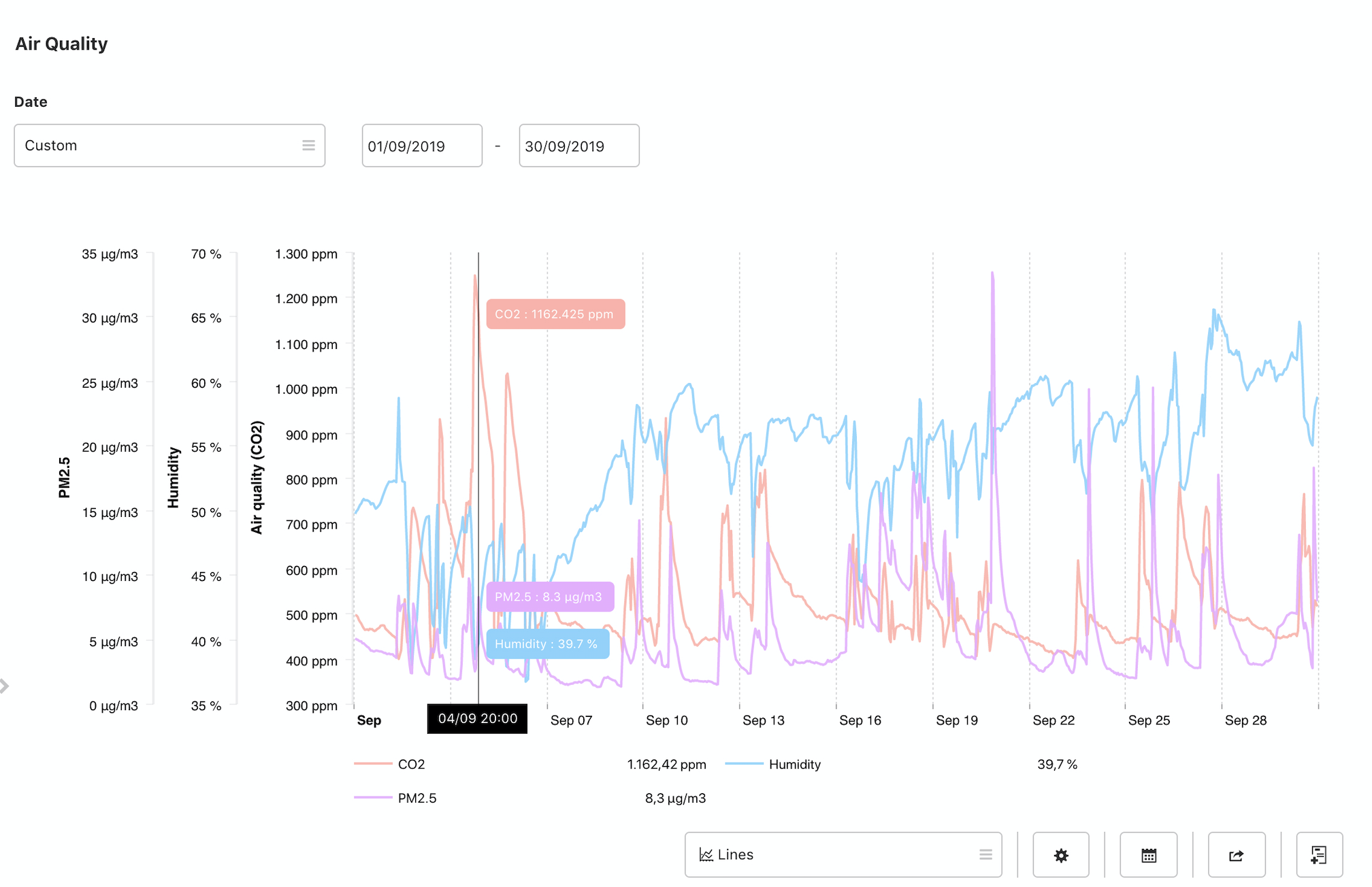 You can share each Advanced Analytics query with your colleagues or customers, for them to visualise the evolution of your comfort data.
Report your results
From the Advanced Analytics query that you create, you can export the graph to a custom report, in order to create an Air Quality report with information that your colleagues and customers might find interesting to know.
Also, you can add to your custom report text blocks and pictures to give further information about the importance of the Air Quality and Confort.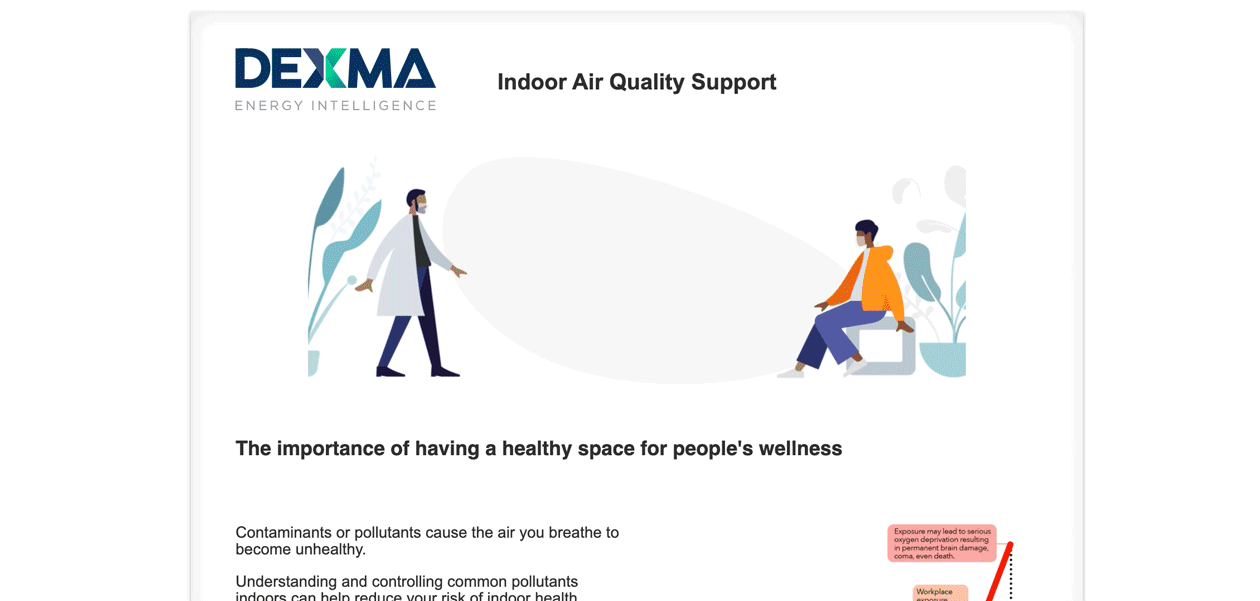 Then you can set up the report to be sent once or on a regular basis (daily, weekly or monthly).
Visualise Air Quality in a Synoptic chart
Check at a glance the status of your Air Quality to ensure that the working conditions at the office are optimal by configuring a synoptic chart with the main Air Quality indicators.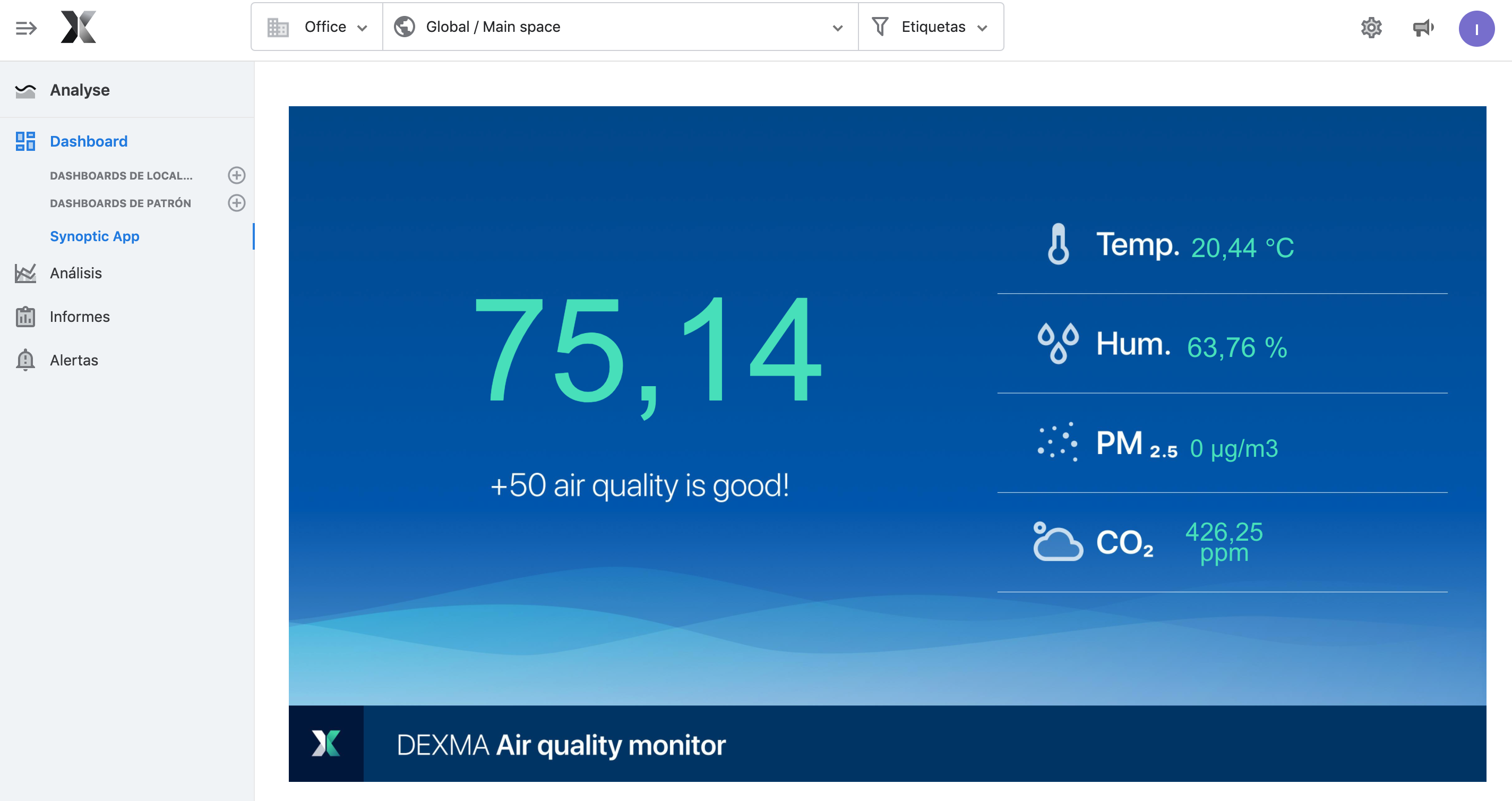 Use this template to configure a Synoptic chart on your accounts.

And share it on your website or any other web page.
Visualise Air Quality in a Dashboard
Check easily the status of the Air Quality in your installation through Dashboards. There are several ways to build the dashboard. When adding a widget, you should choose the "By parameter" option, select CO2 or any other pollutant'values that you want to visualise and we recommend choosing the gauge widget: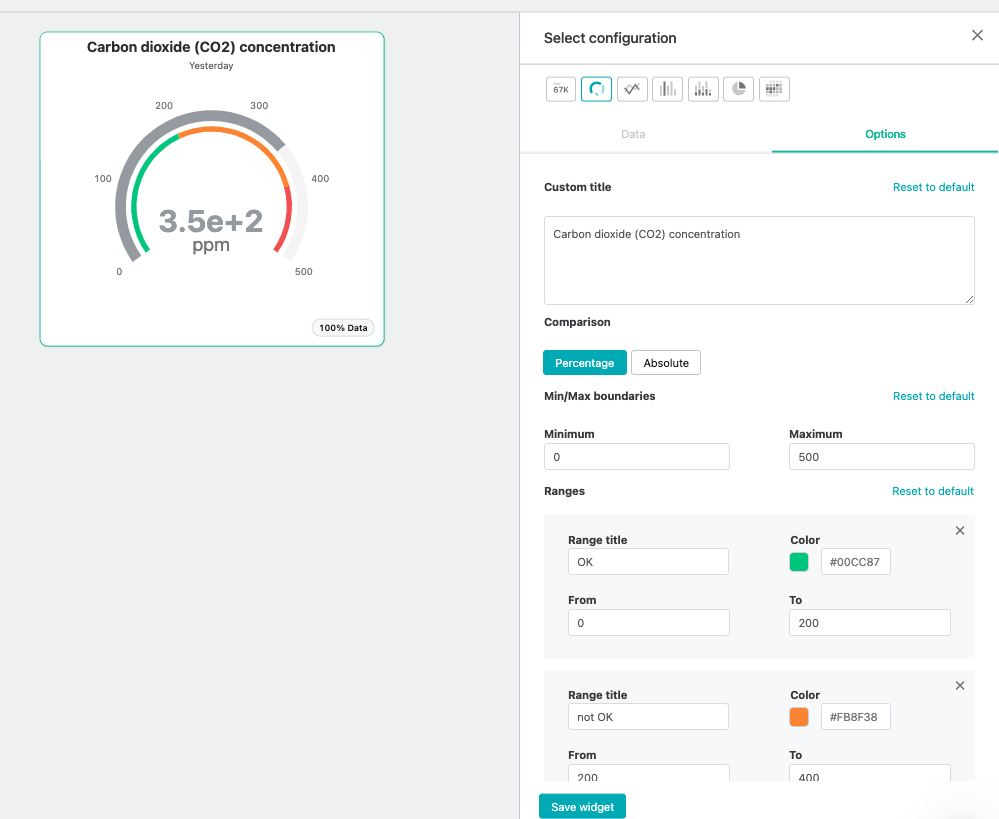 The dashboard will be updated every 15 minutes, allowing you to react if one of the variables is too high, check it out!
Alert yourself or your colleagues about the Comfort levels
Finally, keep yourself posted on the status of the air conditions by creating a threshold alert related to the Air Quality parameters that you monitor through the EMS.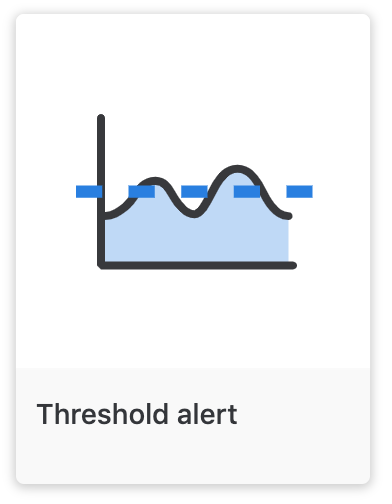 Learn here how to set up a threshold alert!