In this support article we will explain how to select or deselect the datapoints for each of our devices

First of all, let's define what a datapoint is:
- Datapoint: any signal monitored and stored for each device

For that, we go to Settings > Gateways. Then, we edit the corresponding Gateway and we click on "Devices" tab.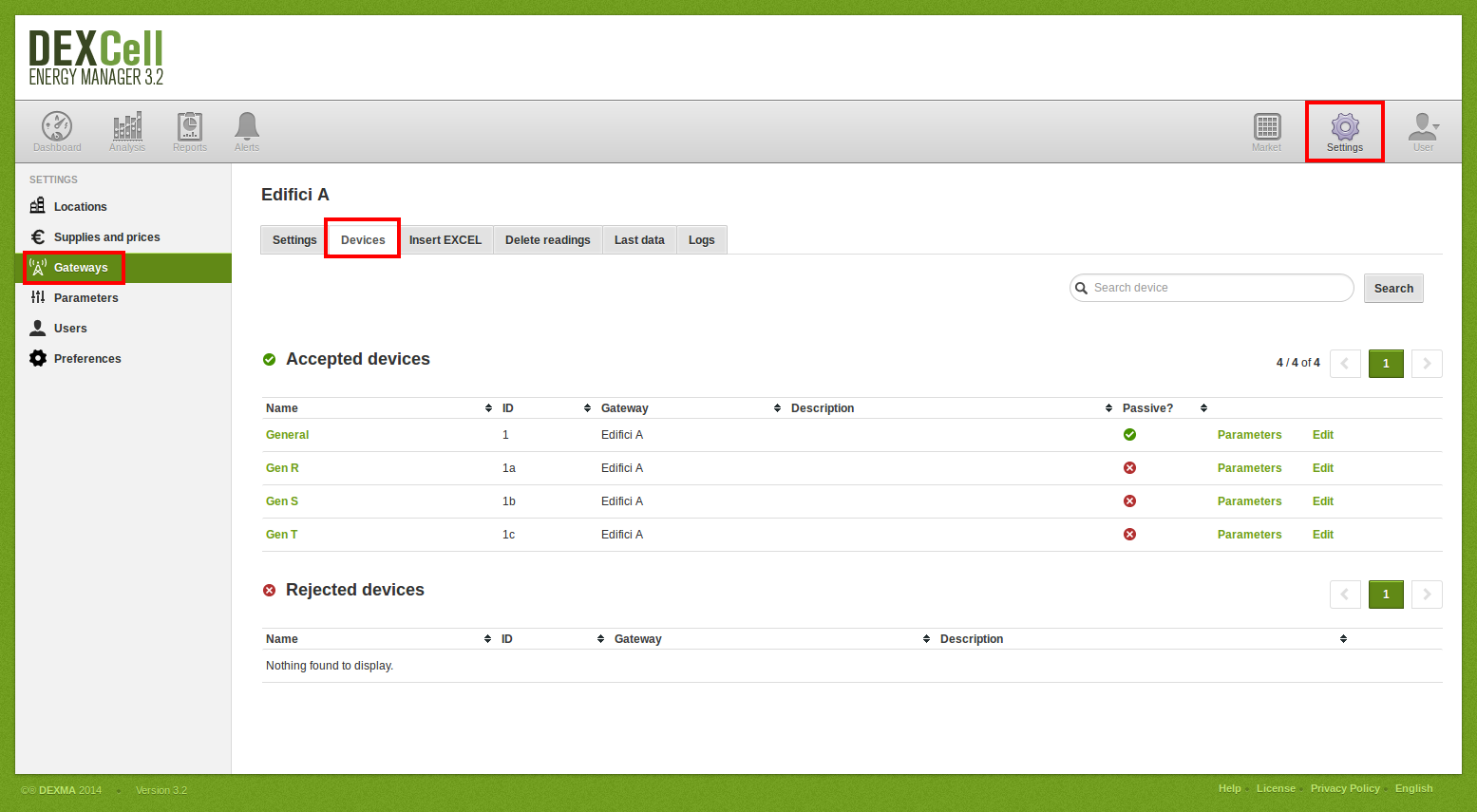 Then, we click on "
Parameters
". It will appear a new window indicating us which parameters is monitoring the device.
In this popup we will have to select those datapoints we want to store in our account and will be billable.
The following picture shows an example:

If we don't want to store any of these parameters, we will have to uncheck them and click on "Save".