To add to DEXCell Energy Manager a Virtual Weather Station from Weatherbit and/or migrate a Wunderground Weather Station follow these steps:
Create a new Virtual Weather Gateway
In the upper right corner of your main page select "Settings":


Once in the Settings page select Gateways
Select "Register a new gateway":




Select "Virtual Weather Station" and click to "Next":

Configure your Internet Weather Station device. You will have to select the city and the postcode (optional in cases where postcode doesn't exist), and in "Weather station" all the weather stations available will appear. A map will show the exact location of the weather station once selected.

Notice that for each weather station a list of the available parameters will be shown under the map.

Important : This Virtual Weather Gateway allows you to import the historical data for a year (up to the moment when you create it) for all the parameters. To do so, check the "historical data" box.
This can take a few minutes to import.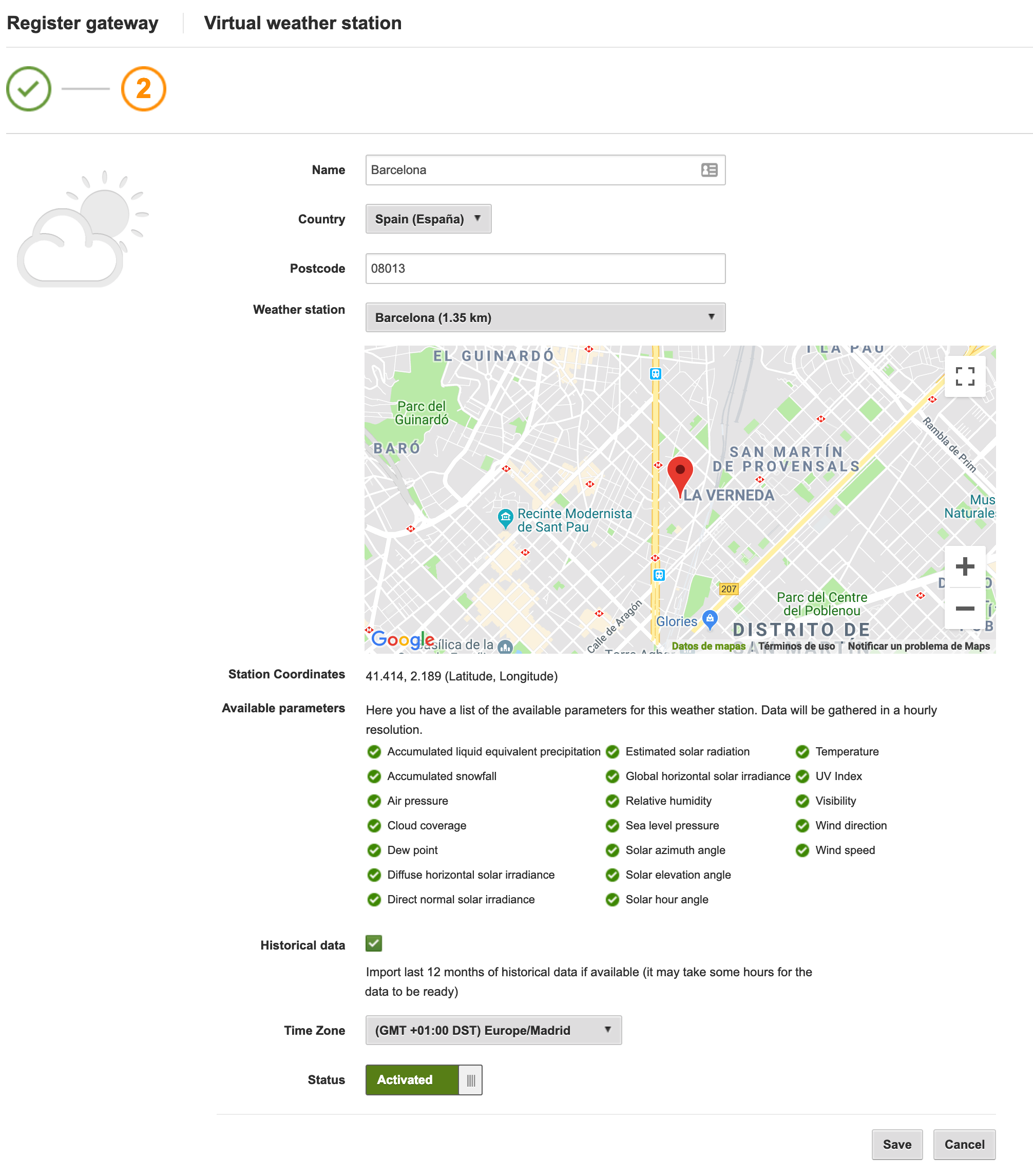 Migration from Wunderground
In case you were using the Internet Virtual Gateway Wunderground (which provided service until early 2019), you can just create the Virtual Weather Station as explained earlier on this article and set the meteo device from Wunderground as historical device of the new one, by joining devices.
Internet Weather Station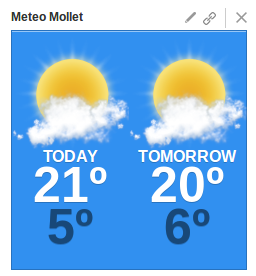 DEXCell Energy Manager can gather weather information from the Internet. This system provides temperature and humidity readings worldwide and has a 5% error margin.