In this article, you're going to learn about the Tridium JACE 8000 gateway.
What is Tridium JACE 8000
The Tridium JACE 8000 controller is the hardware platform optimized for Niagara 4. This next-generation controller features a global design that functions with legacy systems and has the ability to scale for future needs.
It communicates with the platform through FTP or SFTP, by arranging the data into CSV files.
How to add a Tridium JACE 8000 in the Platform
The Tridium JACE 8000 datalogger is one of the gateways that are integrated with the EMS, so to communicate a Tridium JACE 8000 with the platform is easy and quick.
To start receiving data you just have to follow the next steps:
EMS
1. Log into the EMS with your user and password.
2. Go to the Settings section: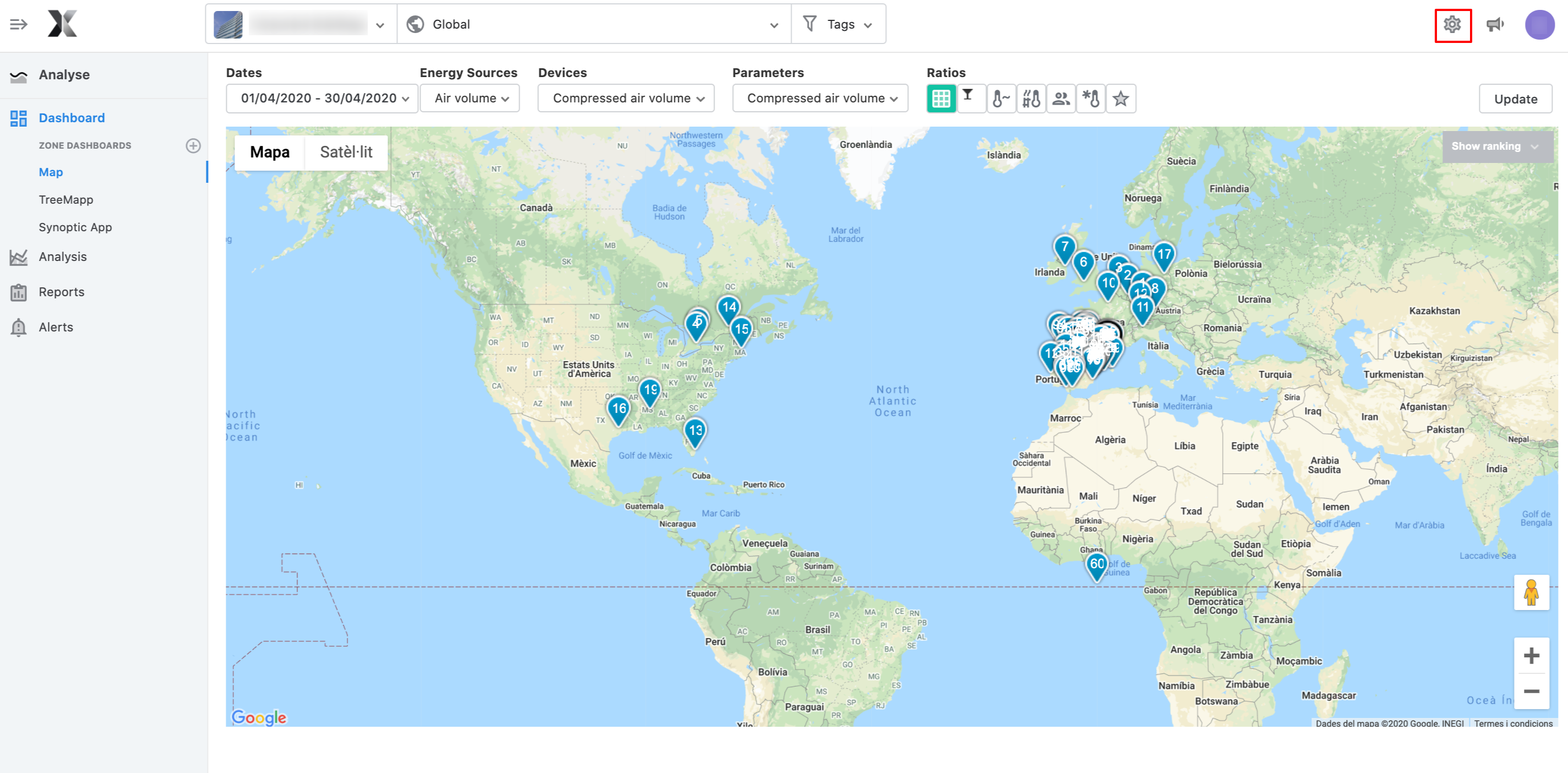 3. On the left menu select Gateways and click on Register a new gateway:

4. Select Generic FTP/SFTP Gateway: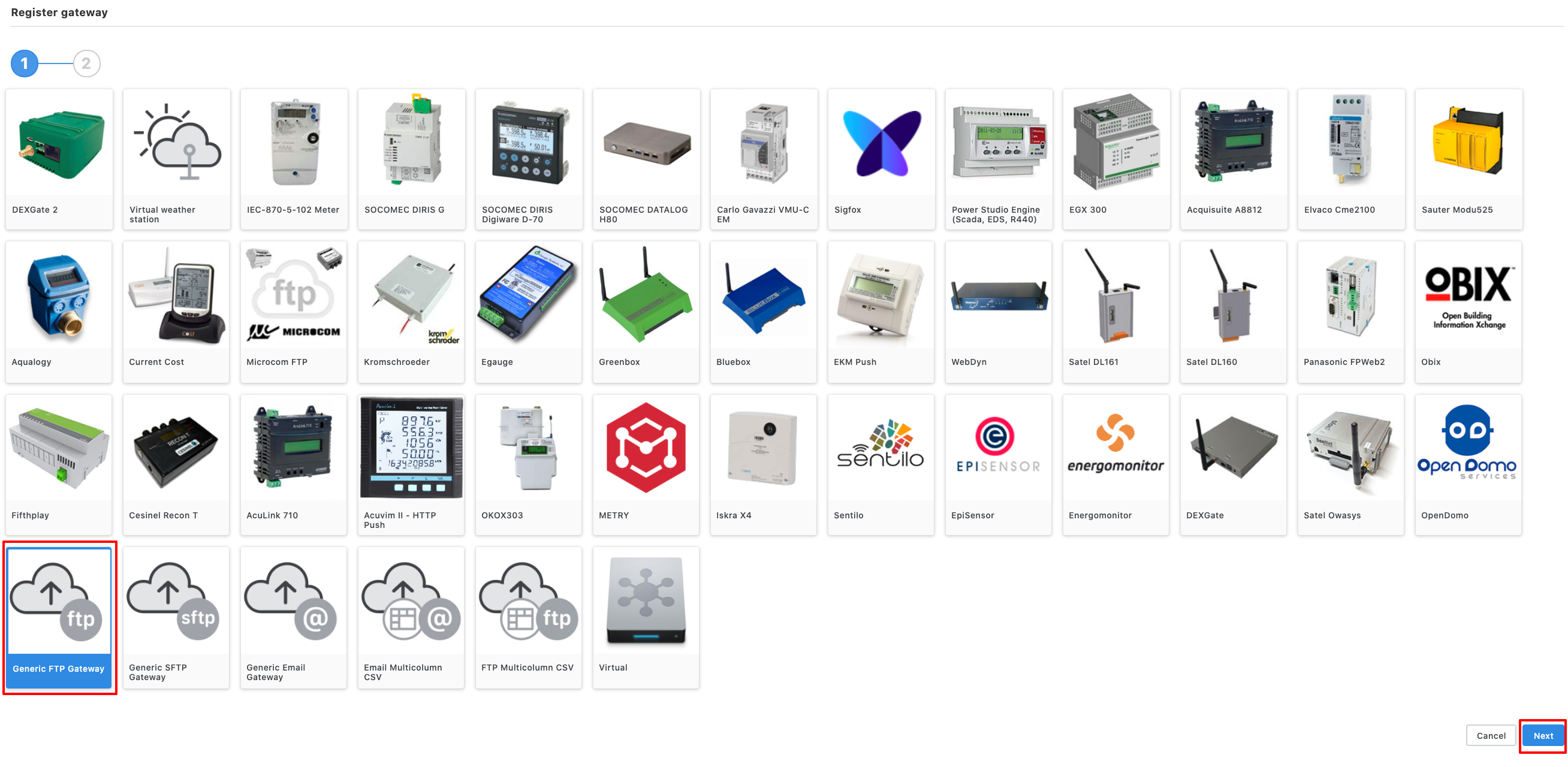 5. Fill in the following fields:
Name: Write a distinctive name for your gateway
Time Zone: Select the time zone where your gateway is located
File Format: Select the Tridium JACE 8000 format.
Write down the User and Password FTP, you will need it later.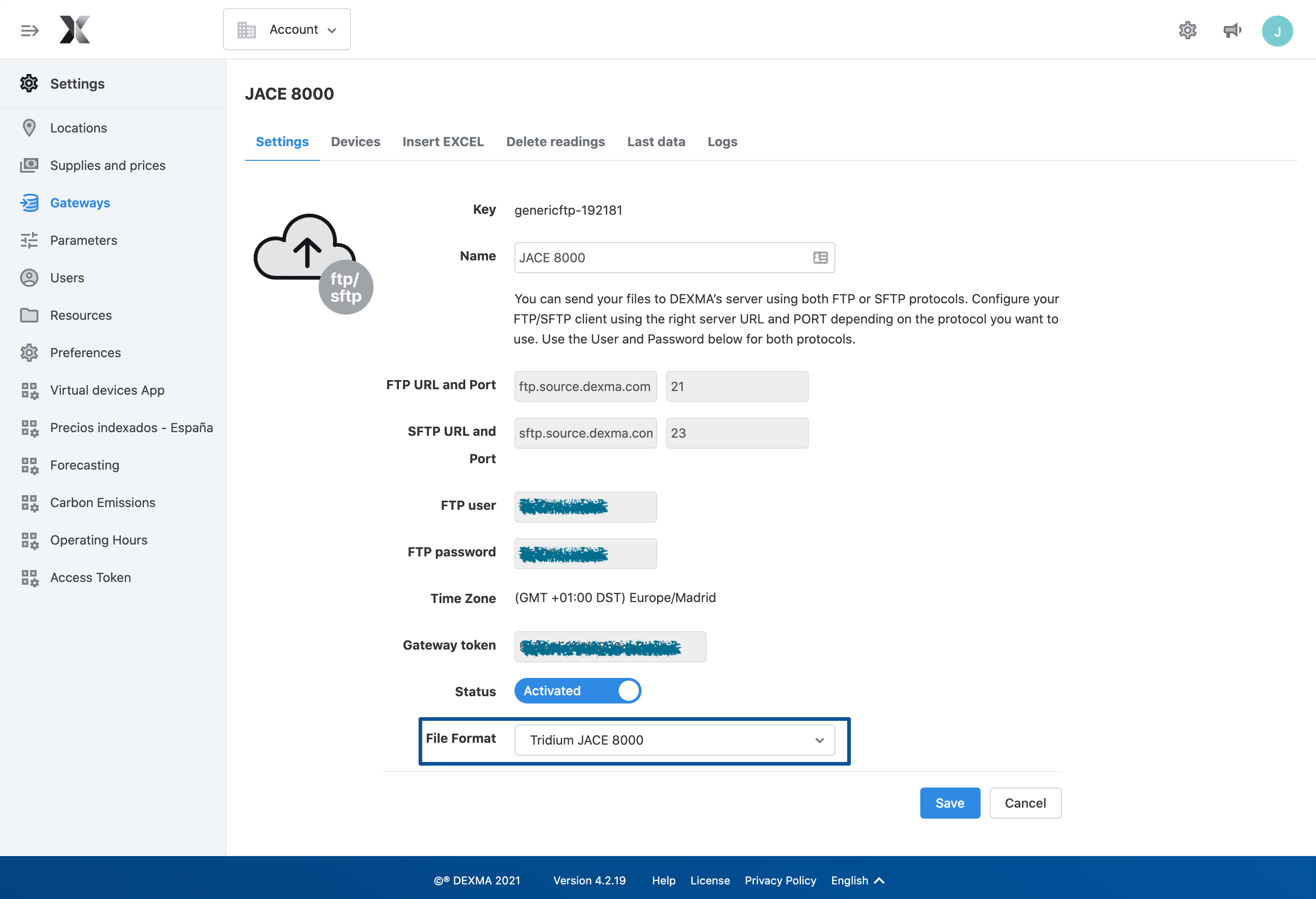 Tridium JACE 8000
In order to be able to send data to the EMS, you will have to configure the headers of the files that are generated by the equipment. Please note that one column will refer to one meter only.
To do so, you will need to configure the names of the devices as follows:
1. First, name them as <name of the device you would like to see in the platform> + "_" + <parameter in the platform>. In the example of the image, it would be:
Name of the device: "8th-DB8-1-P-T" (in red)
Parameter in the platform: 402 = Cumulative Active Energy (in green).
NOTE: You can find the list of the available parameters here. Please note that any frequency and parameter might be included in this file.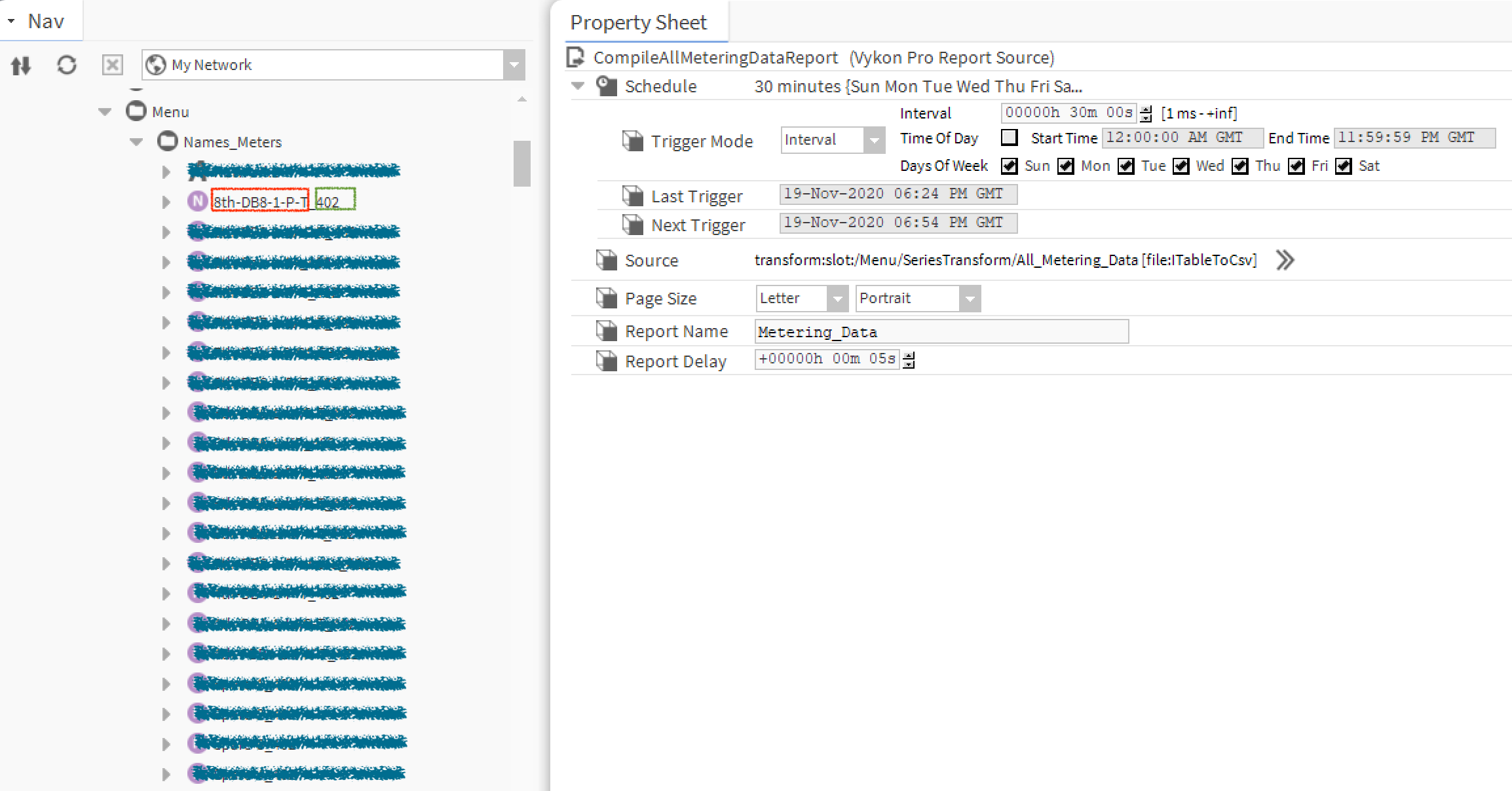 2. Configure the CSV generator as stated on the right side of the image, by defining the frequency for which the file should gather the monitored data and the name of the files.
NOTE: For more information on how the file should look after the setup, please check this article.
3. Configure how the files will be transferred to the platform: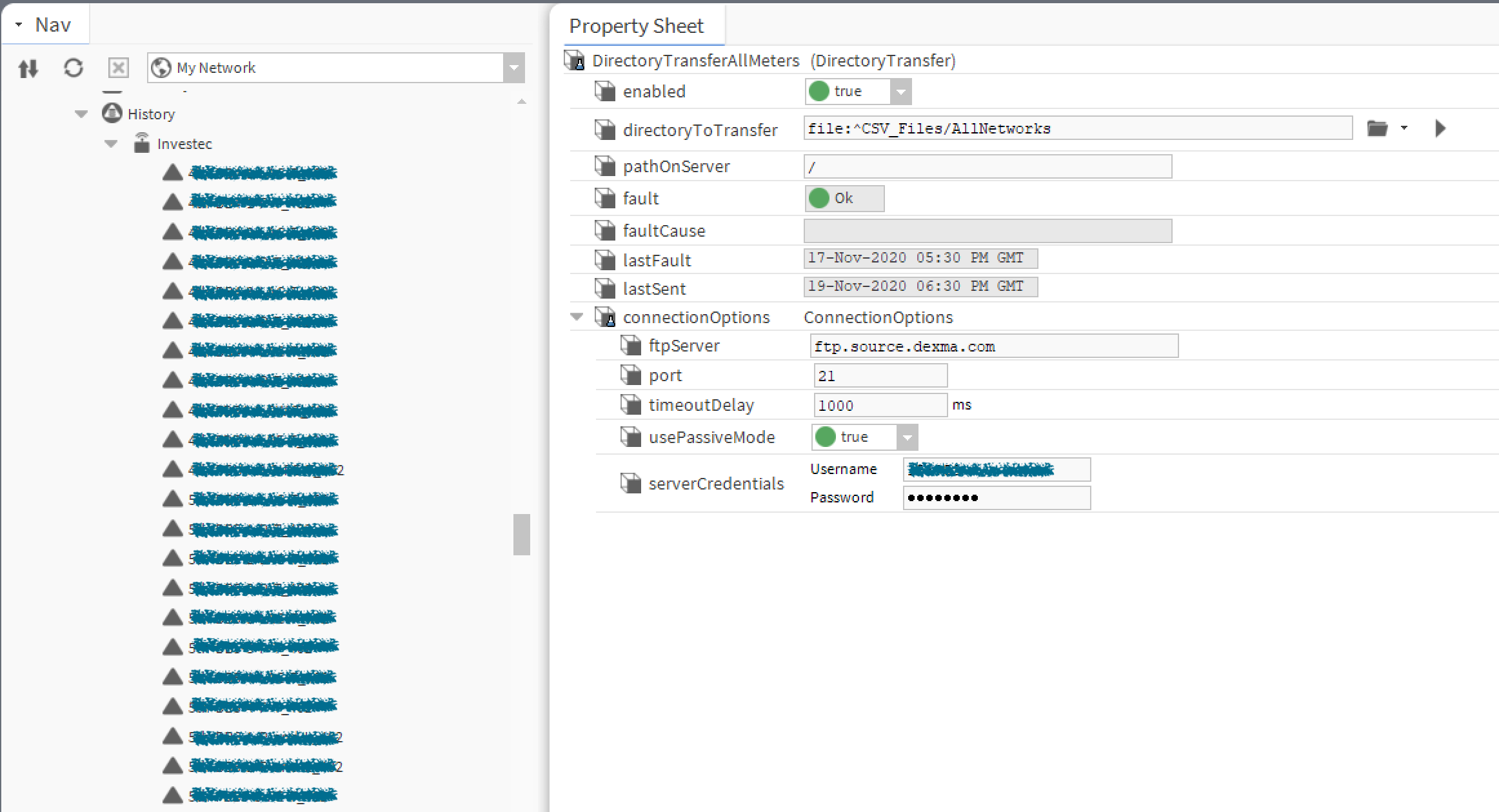 On the left side of the image, there are the histories created for each meter; on the right side of the image, there are the transfer settings:
Choose the directory you would like to transfer.
Configure the FTP parameters provided by the platform:

ftpServer: ftp.source.dexma.com
port: 21
serverCredentials: User and Password FTP provided by the EMS