In order to create custom report templates, we have two different ways:
Through reports menu
"Add report" button. From each analysis screens where we can add objects to our templates, we have the option to create a new template.
Option 1
In order to create a custom report template, we go to Reports menu and we click on "New report template":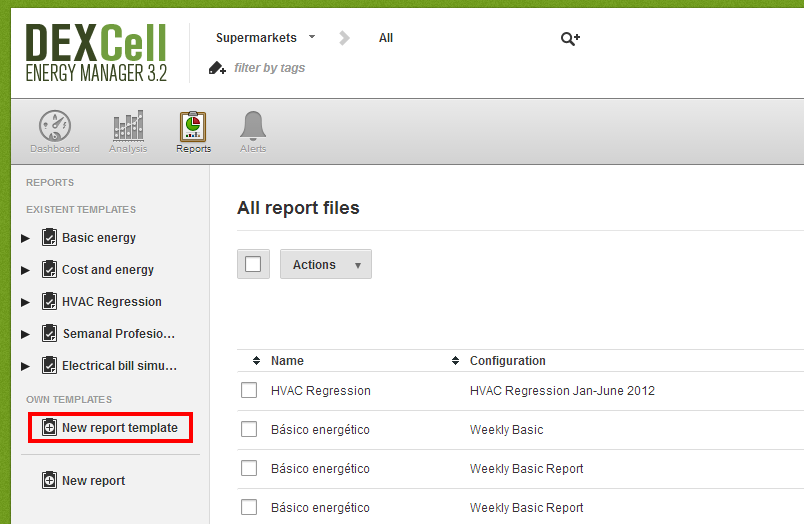 Title: we should write our custom template title. This is the one that will appear in the header of each of our reports.
Text blocks: We can add as many blocks of text as we want. We can move and resize the blocks to set the desired order and size. The texts blocks have multiple editing options as in a Word document and even images can be inserted.​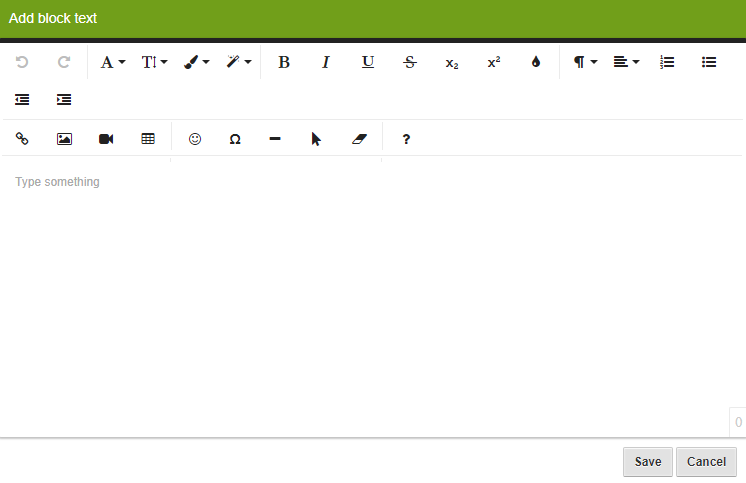 Option 2
​In each of the screens where we found  "add to report" button, we can create a new Custom Template.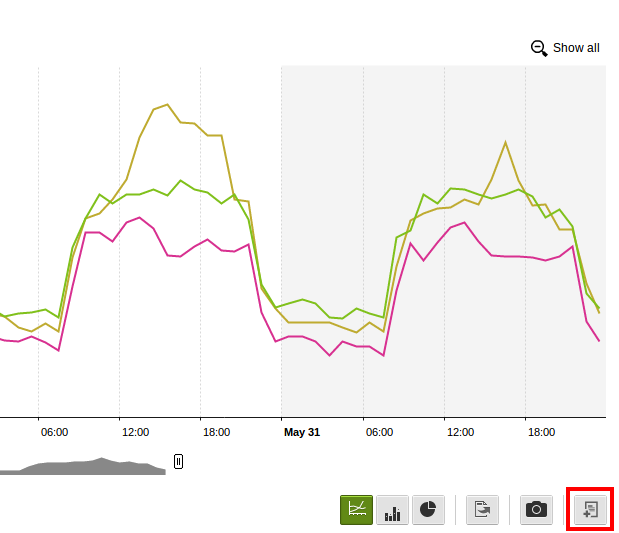 Then it will appear a new window where we will be able to create a new template selecting "Create a new report template" and indicating the corresponding name on "New template name".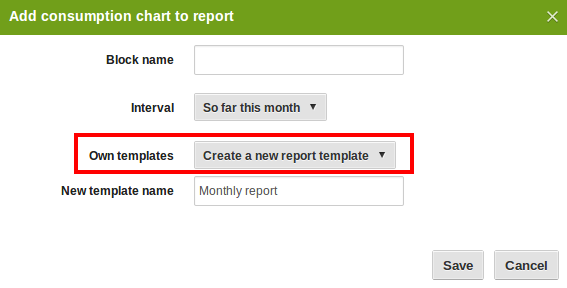 After clicking on "Save" it will be generated a new custom report where we will be able to add as many blocks as we want. In the previous example, we have been created a new template called "Monthly report". 

In the following articles, is explained how to add objects into our custom reports: 
​
Edit a template
If we want to edit a new existing template, we go to "Reports" menu, we click into our custom template and then into "Edit template". 

Here we can: 
Add new text blocks
Delete added blocks
Distribute blocks dragging into their new position and dynamically set their size
 Edit text blocks
Change the title of the template