In this article you are going to learn about the Sauter modu525 datalogger.
What is a Sauter modu525?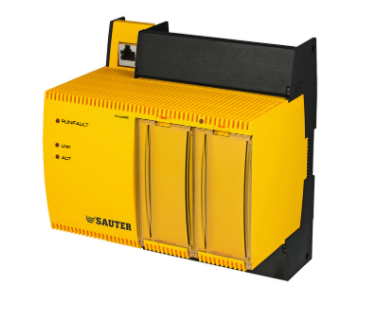 The Sauter modu525 is a controller that allows you to set operating hour, alerts, etc.
The compatible versions are:
Sauter modu525 (EY-Modulo 5 or EY-AS525)
Sauter moduWeb.
Sauter moduWeb Vision is not compatible. In case of doubt please contact our support team to check compatibility.
NOTE: See files attached at the end of the article for more information, or click here.
How to add a Sauter modu525 in the Platform
The Sauter modu525 datalogger is one of the gateways that are integrated with the EMS, so to communicate the Sauter with the platform is easy and quick.
To start receiving data you just have to follow the next steps:
1. Log into the EMS with your user and password.
2. Go to the Settings section: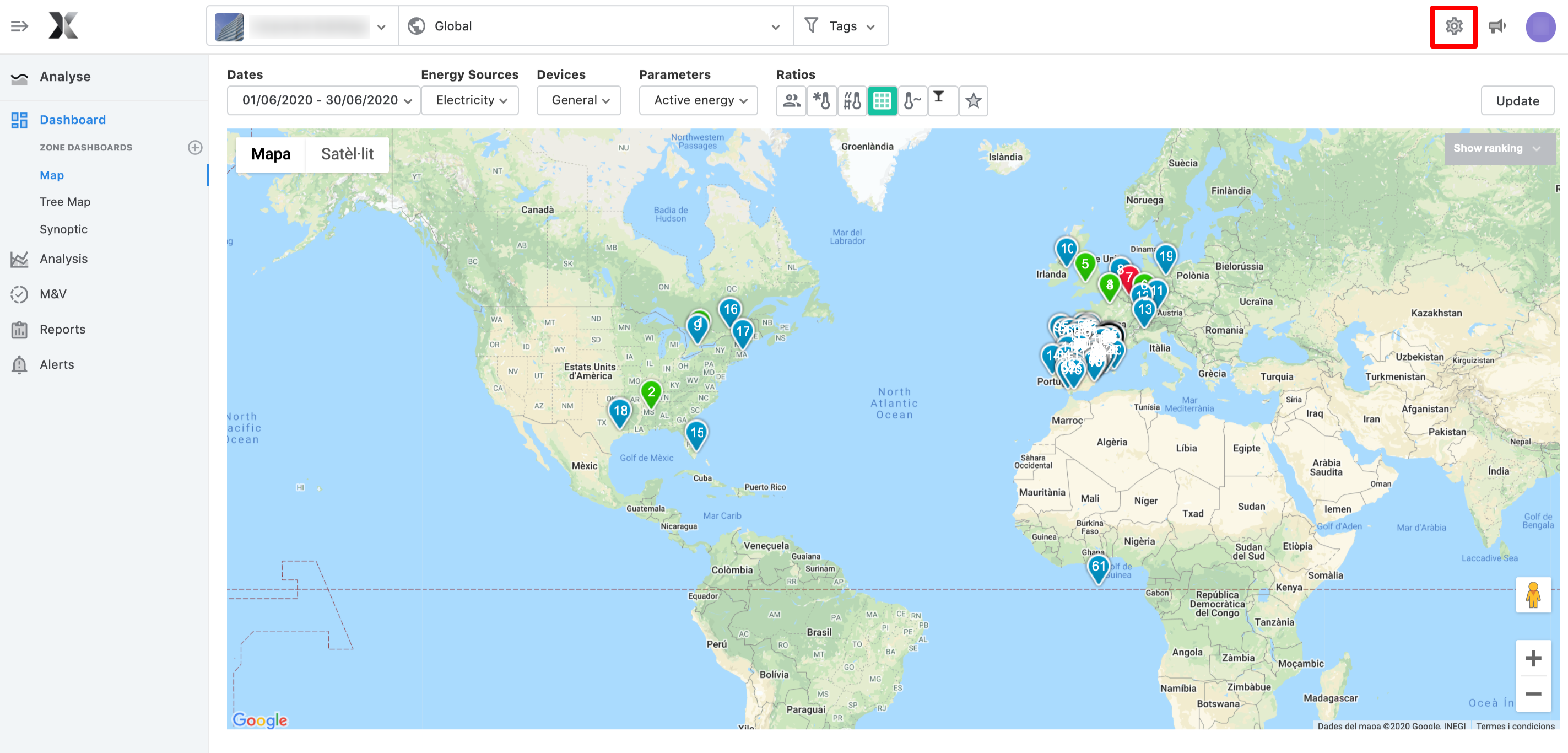 3. On the left menu select Gateways and click on Register a new gateway:

4. Select the gateway Sauter modu525: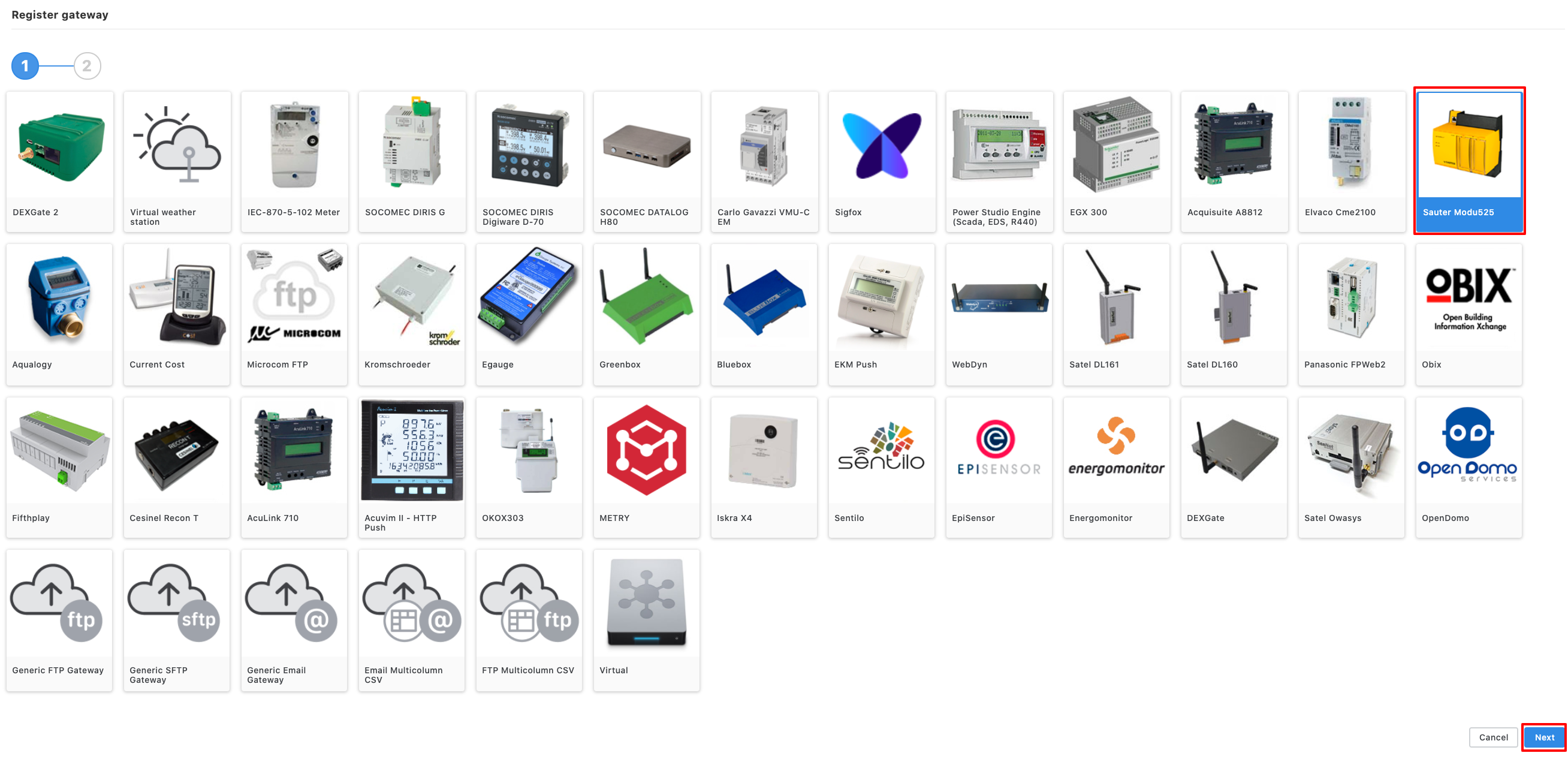 5. Fill in the following fields:
Name: Write a distinctive name for your Sauter
Time Zone: Select the time zone where your gateway is located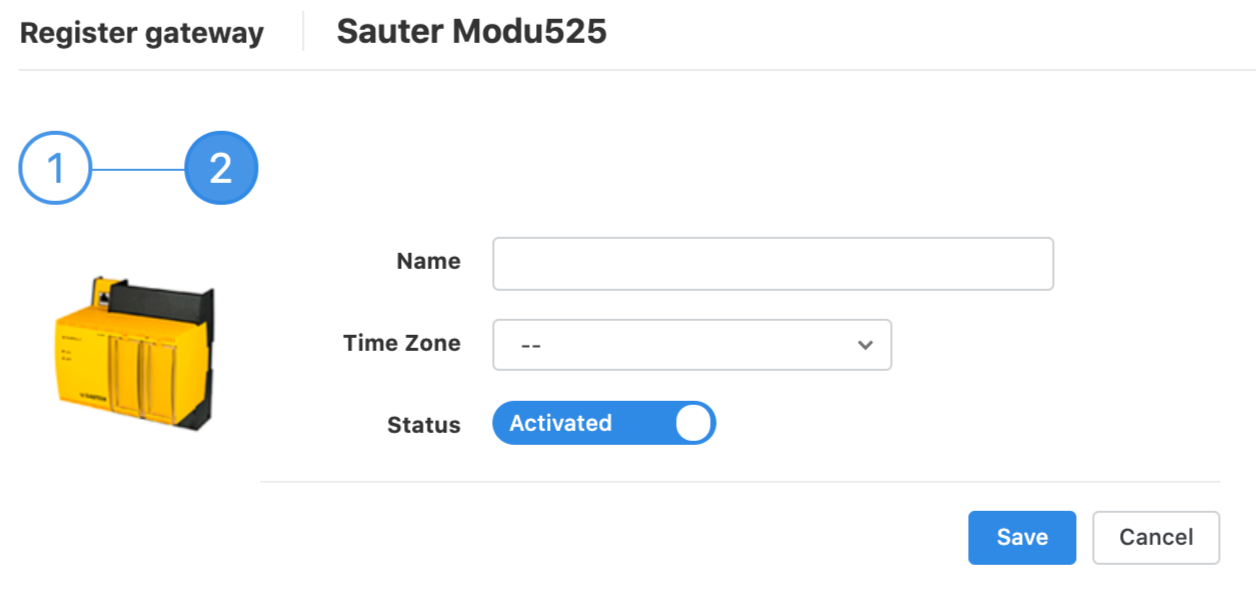 6. Save the changes on your datalogger and it will be ready to start sending data to the platform.
File format
The values must be separate by semicolon ";".
CSV file
Available parameters
Format type
Row 1
Row 2

:

Row 3:
Row 4: Description of the columns with data
Rows 5-X: Datos
Column 1: Time and data in this format: DD-MM-AAAA hh:mm:ss
Column 2: Reading
Example
Oficia
General_Oficina;h
;General_Oficina;
Time;Current;
13.04.2021 13:00:00;57674,80078125;
13.04.2021 12:59:00;57674,80078125;
13.04.2021 12:58:00;57674,80078125;
13.04.2021 12:57:00;57674,80078125;