In this article we'll go over the features of the DEXCell Energy Manager cost screen. 

The cost shows us how much money our devices are costing us, or how much we are saving, during a particular period.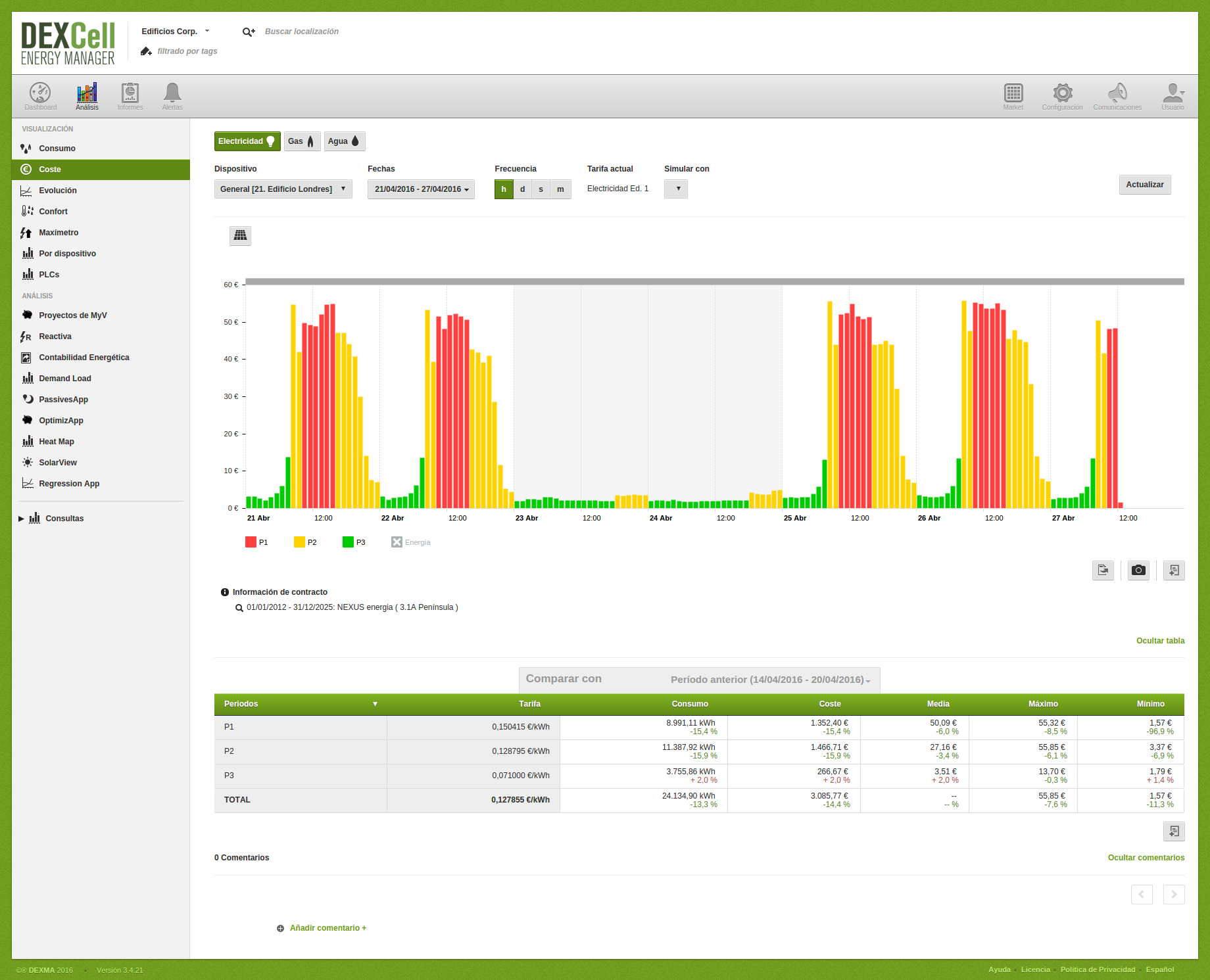 In order to display the energy cost, first of all you should configure your prices in the section Settings> Supplies and Prices. To learn how, click
here
.
Select the device which you want to know its cost. 
Our consumption in euros will appear depending on the tariff structure. You will be able to display the cost depending on the different periods. 
You can also visualize the energy in KWh in the same cost chart. 
With the option "Simulate with" you will be able to recalculate the cost associated to a period using a different tariff structure, in order to compare and analyze other supplies. 
Each chart has a summary table where you can see the mean values for the selected period. 
You can export measurements to Excel or save chart as image.
You can add the graph and the summary table to your own custom report template. For further information, click here. 
Available Energy Sources
- Electricity
- Gas
- Water
- Thermal

Remember that you can easily activate new Energy Sources going to Settings > Preferences.
Note: For calculating the cost of groups we have to make sure the the 30 min frequency has been defined, essential for the calculation, and that the prices have been correctly assigned to that group.