In this article, we are going to learn how to use the comparison feature in DEXCell EM.
Contents:
Introduction
This feature is used for comparing the consumption of the same device in different periods. We can compare up to 3 periods.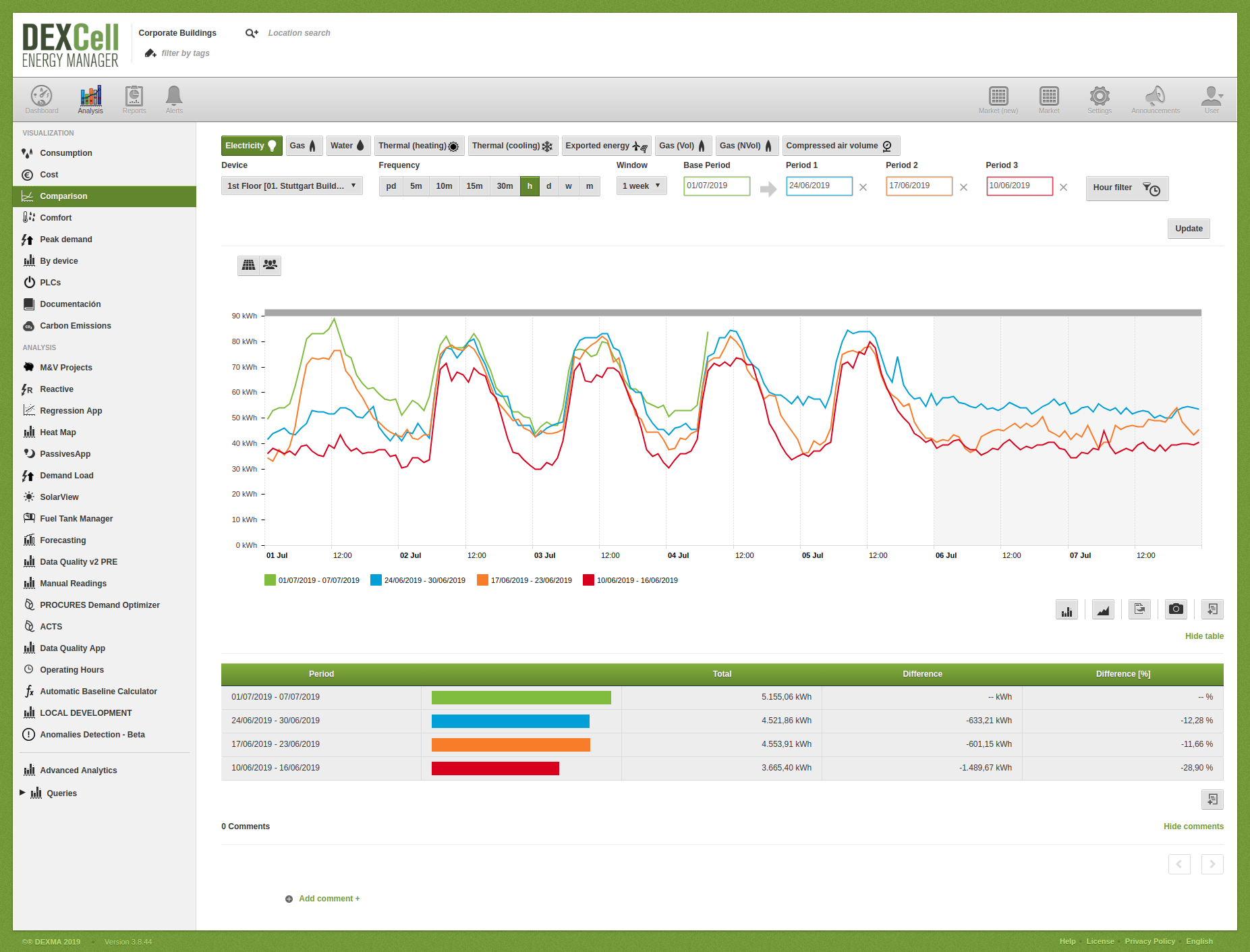 How does it work?
1. Energy Source: Select the energy source that we want to analyse.
2. Devices: Select the devices or groups that we want to analyse.
3. Frequency: Choose the data frequency (15 min, hourly, weekly...).
4. window: Select the period in which we want to make the comparison.
5. Base period: Select the initial date of the period we want to make the comparison.
6. Period 1, 2, 3: Select the initial date of the period we are going to compare with.
5. Click update.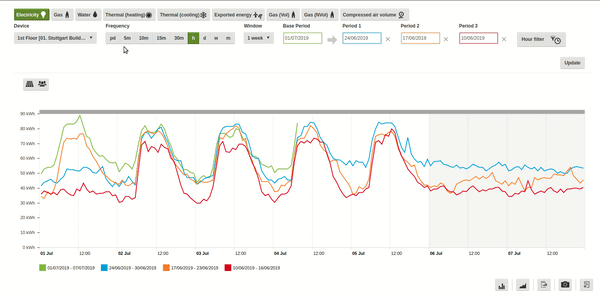 By moving the mouse over the chart we can see the values of the comparison in the floating legend. 
The consumption can be normalized through ratios. In order to compare our data in a more realistic way. For example, we can normalize the consumption depending on the surface.
Data Display
DEXCell offers the possibility of changing the type of chart. We can visualize the data with a bar chart or visualize the accumulated consumption.

Each chart comes with a summary table where you can see the consumed energy for each period and a difference calculated regarding the base period. 

This feature allows us to add an hour filter, that can be helpful for example for indicating the working hours. To apply it click hour filter and select the periods you want to activate or deactivate.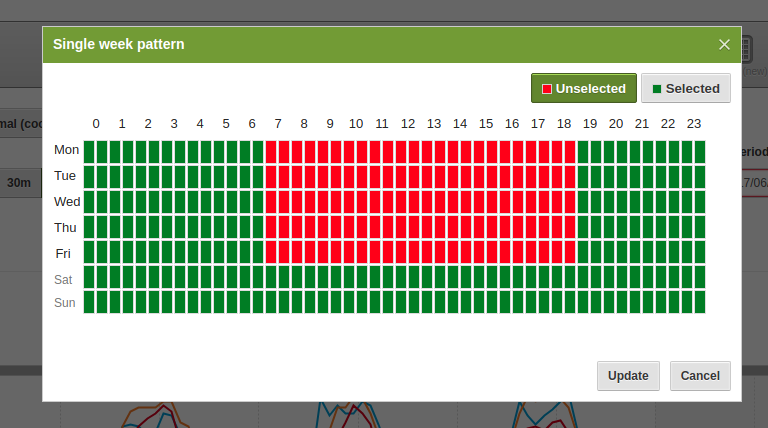 Exporting data
The data can be exported in Excel Format and the chart can be saved as an image. 
The chart and the summary table can be added to a custom report template. For more information, click here.