In this article, we are going to learn how to use the Comfort feature in DEXCell EM.
Contents:
Introduction
This feature allows the visualization of Temperature and humidity parameters on a specific day.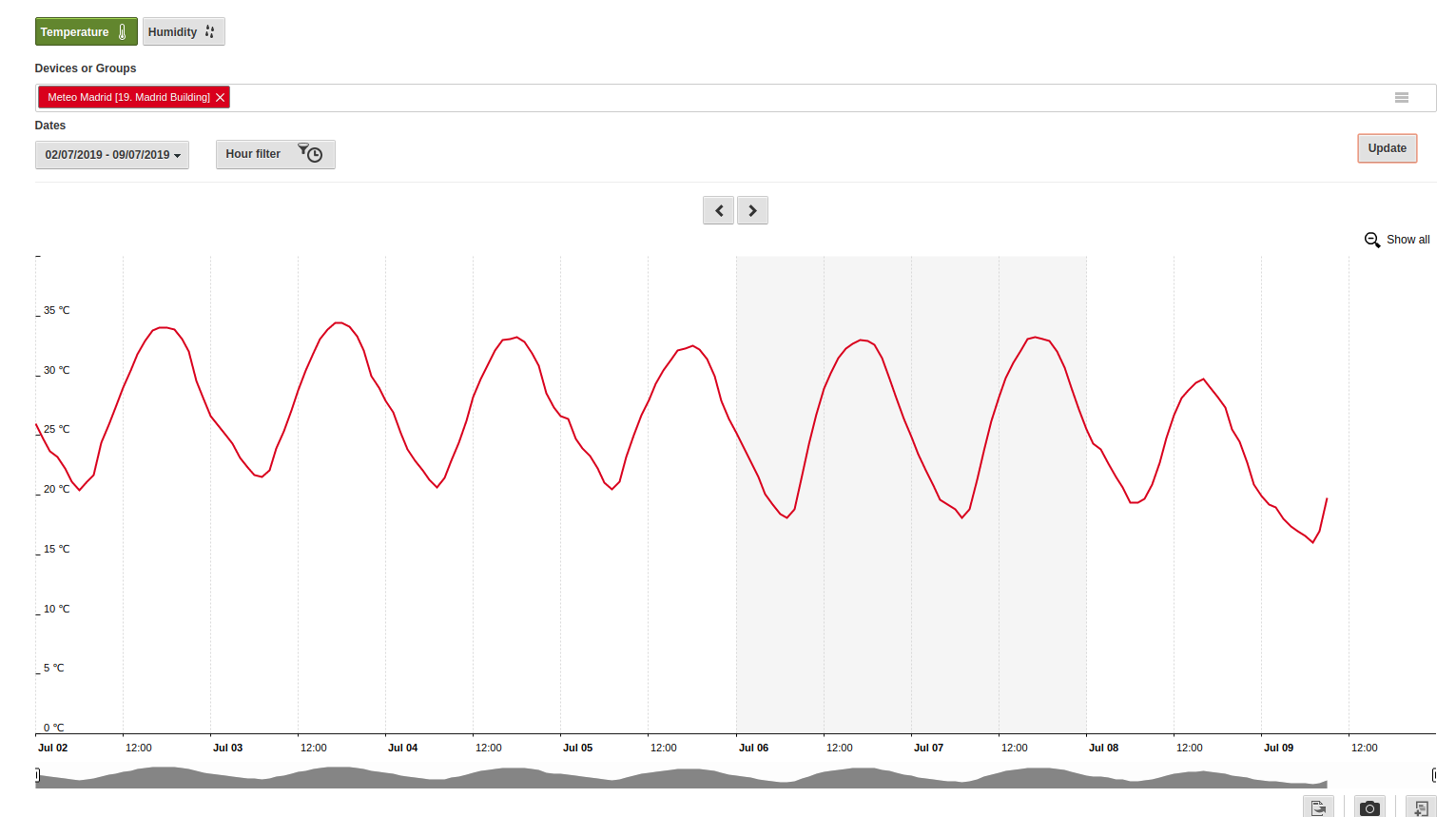 How does it work? 
1. Select the devices or groups you want to analyse. 
2. Select the dates you want to visualize.
3. We can add an hour filter. 
4. Click update.
Note: It can only be used with average Temperature.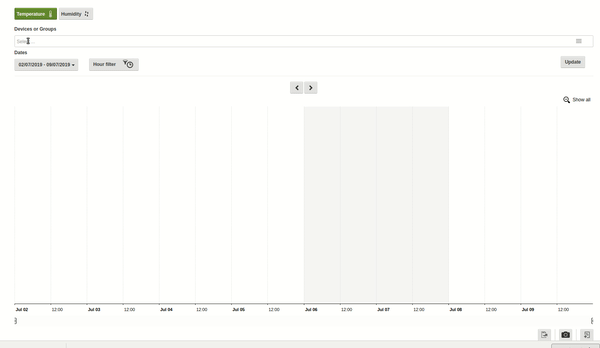 Data display
Data is displayed in a chart. This feature allows us to add an hour filter, that can be helpful for example for indicating the working hours. To apply it click hour filter and select the periods you want to activate or deactivate.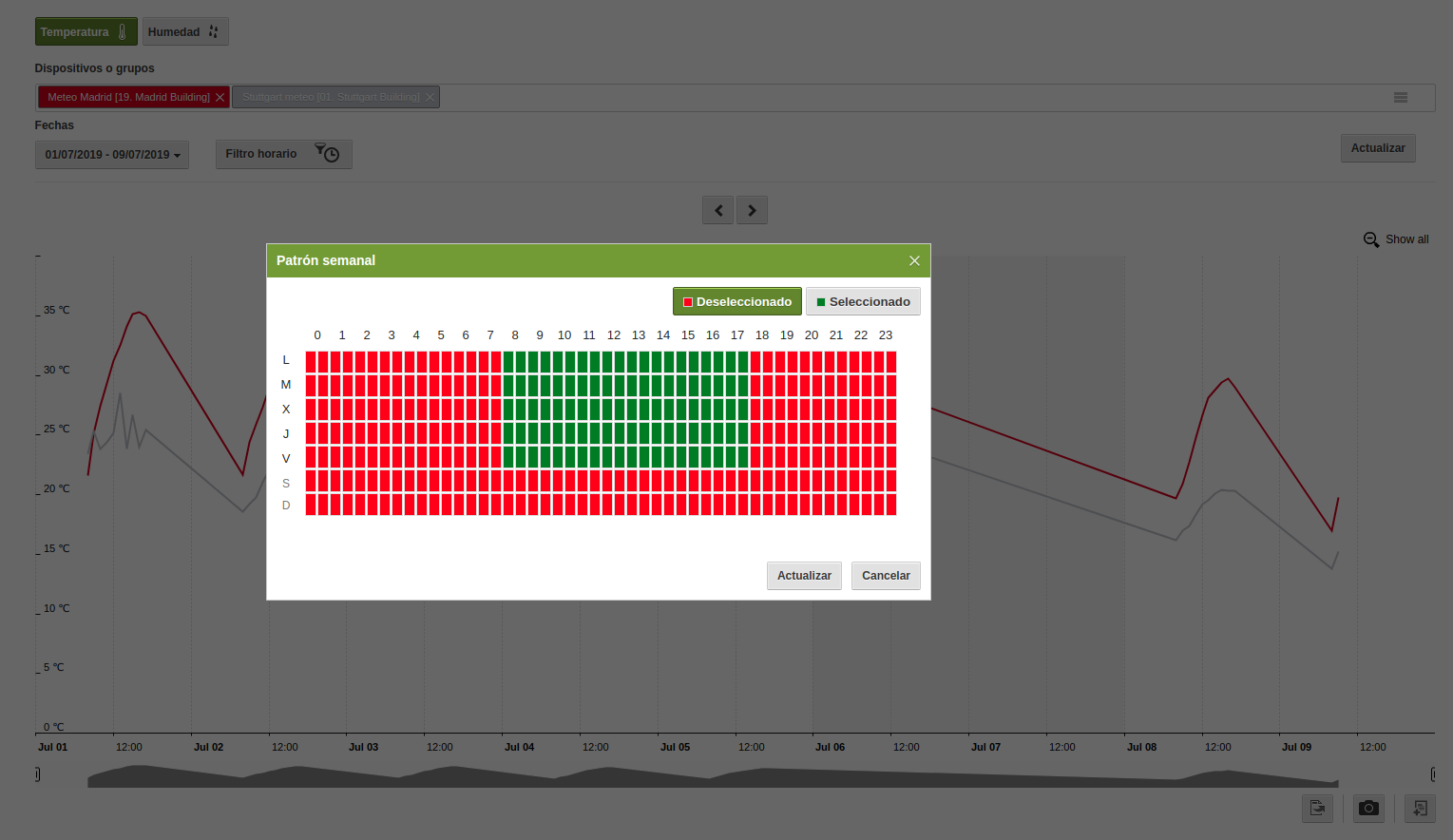 Export data
The data can be exported in Excel Format and the chart can be saved as an image. 
The chart and the summary table can be added to a custom report template. For more information, click here.